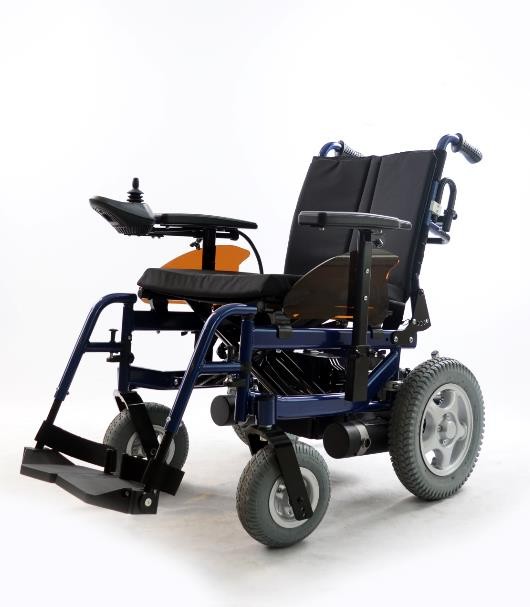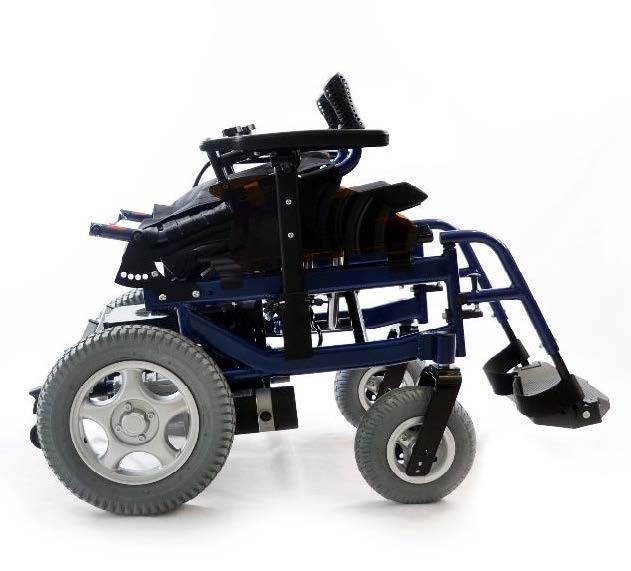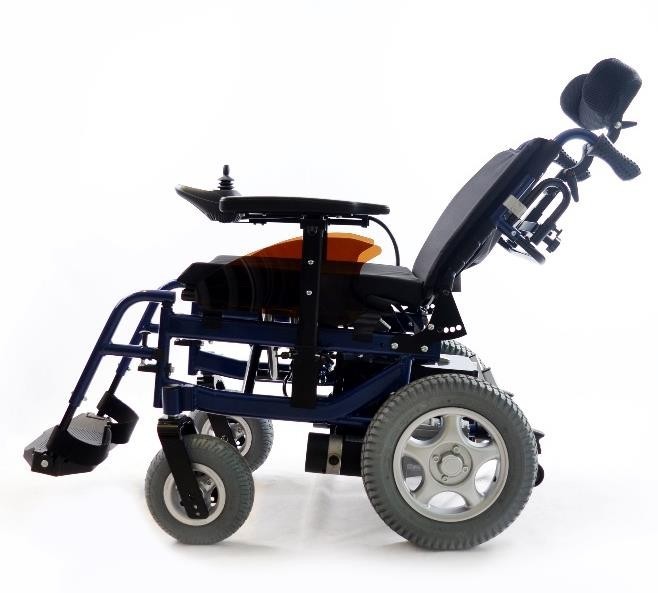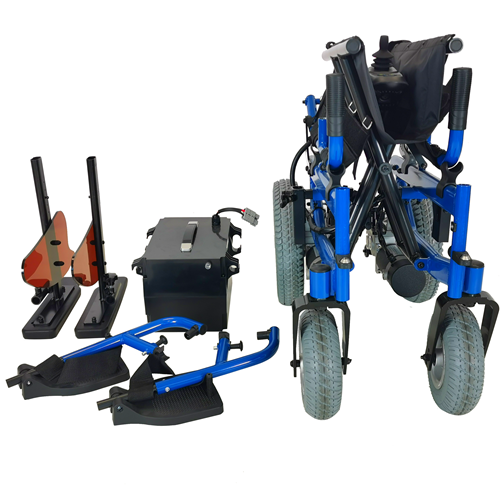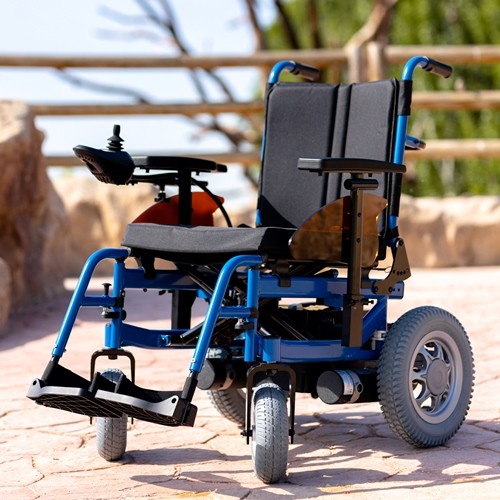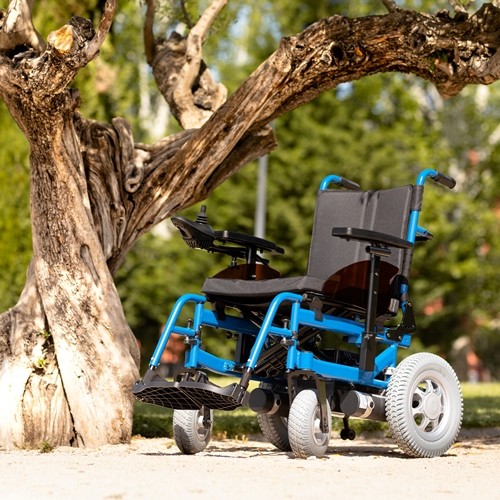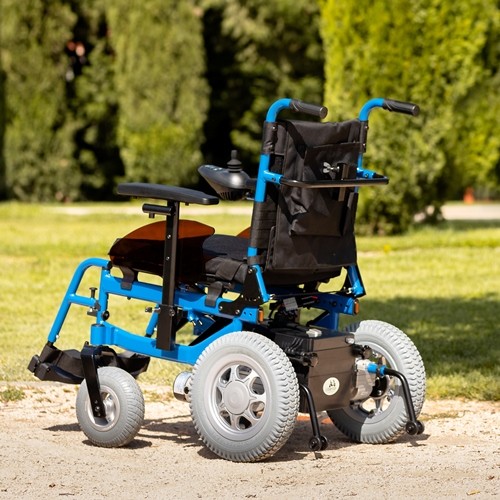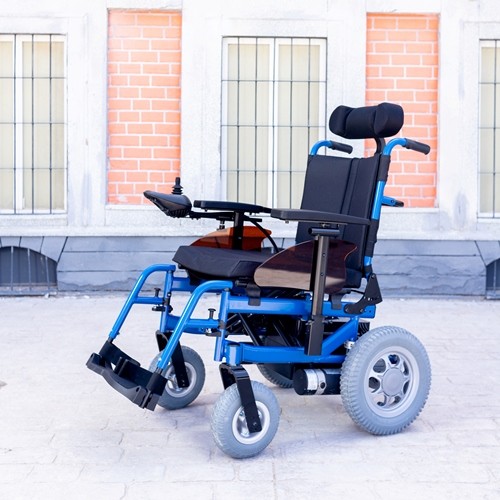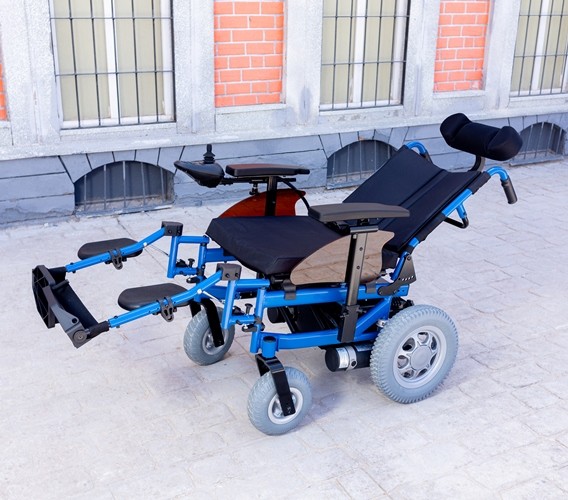 Libercar Emblema
All the benefits and comfort at your fingertips. with the new Libercar Emblema. The most competitive electric wheelchair on the market. Its high performance (2X340W motor, removable 41Ah batteries, max. Speed ​​9 km / h, dual comfort aluminum chassis, stabilizer bar ...) and its great versatility (folding in width, height and length, adaptable cabin, removable footrest and armrests ... ) make this chair the perfect model.
Features
Motor: 2X340W - Batteries: 2x41Ah
Speed ​​max. 9 km/h - Autonomy max. 32km
Digital display - Joystick with progressive intensity
Multiple settings for your comfort
Reclining backrest (up to 130º): 4 positions
Folding chair in width, height and depth.
Adjustable passenger compartment (armrests adjustable in width and height)
Removable footrest and armrests, folding backrest
Detachable batteries> possibility of charging in chair or independent
Removable footrest and armrests
Battery box weight: 21.5 kg
Total chair weight: 68 kg
Normal chair length: 110 cm
Normal chair width: 63 cm
Adjustable passenger compartment width: 43cm-57cm
The chair is removable for easier transport
Maximum recommended user weight: 135 kg
Heaviest piece: 29kg
Multiple Settings
This chair has multiple adjustments, in footrest, armrest, backrest ...
The backrest is foldable inwards and adjustable 4 positions up to 45º (90º-105º-120º-135º)
Optional Accessories
The Libercar Emblem offers the option of adding a lifting headrest and footrest that does not require adaptation.
1.412,02€
(10% VAT included)
REMEMBER: If you have a disability certificate greater than 33% degree, you are entitled to a VAT reduction on this product.
Free Shipping in Spain (peninsula).
Our physical store is located at Calle Cavanilles 7, 28007 Madrid.
Secure SSL Purchase (+info)
Returns: 15 days.
Need any assistance? Contact us +34 915701682
Financing:

Cetelem
From 3 to 60 months
Calculate your fee
2X340 W motors
Batteries (removable) 2x41 Ah
Speed ​​max. 9 km / h
Reverse speed 4 km / h
Autonomy max. 32 km
Joystick with digital display YES
Aluminum chassis YES
Stabilizer bar YES
Normal chair length 110 cm
Chair length without footrest 86 cm
Length without footrest and without casters 81 cm
Normal chair height 97 cm
Normal chair width 63 cm
Chair width folded 40 cm
35 cm large anti-puncture rear wheel
23 cm large anti-puncture front wheel
Front wheel height adjustable 3 positions
Optional passenger position joystick
Optional headrest
Optional elevating footrest
Armrests adjustable in width YES
Adjustable passenger compartment width 43cm-57cm
Height adjustable armrests 14 cm
2-position depth adjustable armrests
Reclining backrest (up to 130º) 4 positions
Folding backrest YES
Folding up footrest YES
Inward folding footrest YES
Height adjustable footrest YES
Removable footrests YES
Removable armrests YES
Removable backrest YES
Chair frame weight 39 kg
Battery box weight 21.5 kg
Recommended maximum user weight 135 kg
Total weight of chair 68 kg
Seat depth 50 cm
Seat base height 46 cm
Maximum slope 18%
Safety slope 12%
Padded backrest YES
Leg rest YES
Right / left-handed adaptable YES
Rear reflectors YES
Seat belt YES
Manual push possibility YES
No. of gears 5
*Data Provided by the manufacturer
Warranty: 2 years and 6 months on the batteries
10% VAT and transportation included
Free shipping for orders shipped to Peninsular Spain. Please contact us for orders shipped to the Spanish islands and to other countries.
Reduced VAT rate (4%) will be applied to customer provided 33% disability certificate 33% (or higher degree)