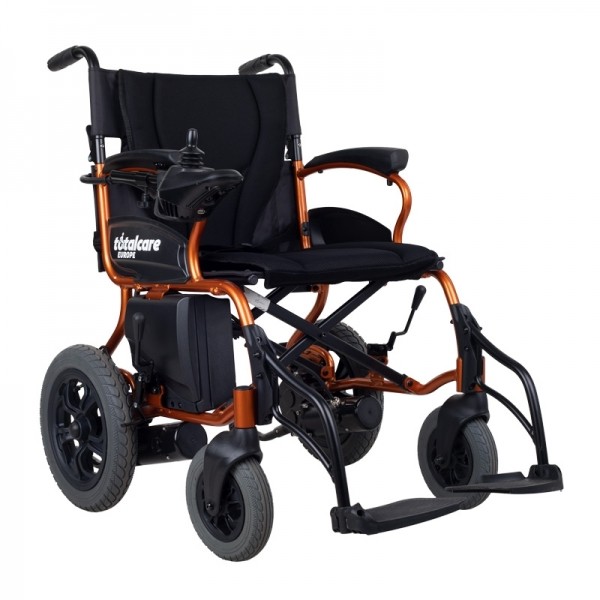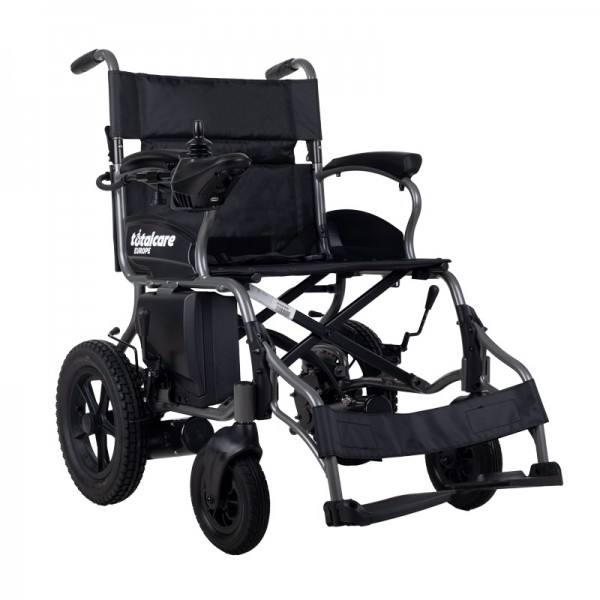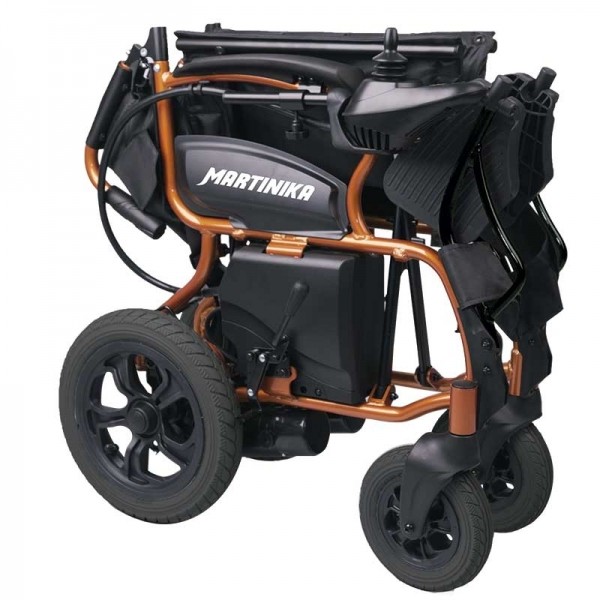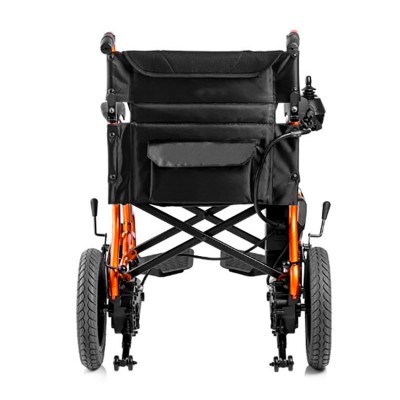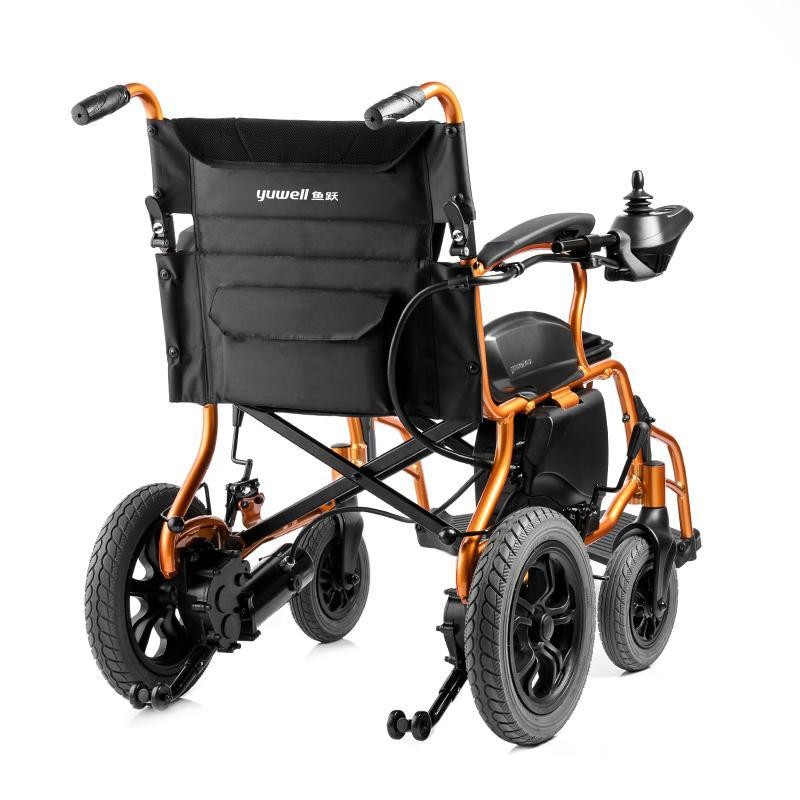 Martinika 
Total Care's MARTINIKA is a comfortable and foldable electric wheelchair that adapts to all the user's needs. Easy to handle and transport, as modern as it is functional.
Light and compact folding electric chair
The MARTINIKA is the ideal chair. It is made of aluminum and has a lithium battery. These factors make it an ultra-light chair, weighing only 25.5 kg. The MARTINIKA is a folding electric chair, which makes transporting it comfortable and easy. You can easily carry it in the trunk of your car to accompany you on all your trips. The width of the MARTINIKA seat is 45 cm and it has a total width of 68 cm. It measures 90 cm high and 99 cm long.
On the other hand, when folded, it is only 32 cm wide. In addition, despite its lightness, it is a robust and resistant chair that admits users up to 100 kg. This chair comes standard with folding backrest and folding footrest so that the user can enjoy maximum comfort.
There is the possibility of choosing between two sizes, the Martinika Classic with the total width of the chair of 68 cm and the Martinika Evo with the total width of 59 cm.
Powerful chair with great autonomy
Due to its lithium battery you can choose between two models with different battery configuration. There is a model with a 1 x 18 Ah battery and another model with a 2 x 15 Ah battery, the autonomies are 18 km or 30 km respectively and can reach up to 6 km / h. It has easy access to the engine clutch lever, allowing it to be used manually.
Features
The Martinika is small in size, and once folded it can be transported in the trunk of almost any vehicle.
It has a backrest folding system, which further reduces its dimensions.
The total length of this electric chair is 99cm and the width is 68cm (Martinika Classic), ideal for small elevators or confined spaces.
The total length of this electric chair is 99cm and the width of 59cm (Martinika Evo), ideal for small elevators or confined spaces.
The seat width is 45cm and with a depth of 44cm, a standard measurement and valid for most users.
3.518,00€
(10% VAT included)
REMEMBER: If you have a disability certificate greater than 33% degree, you are entitled to a VAT reduction on this product.
Free Shipping in Spain (peninsula).
Our physical store is located at Calle Cavanilles 7, 28007 Madrid.
Secure SSL Purchase (+info)
Returns: 15 days.
Need any assistance? Contact us +34 915701682
Financing:

Cetelem
From 3 to 60 months
Calculate your fee
Color for Martinika Classic:
Choose your Martinika Model:
Manufacturer: Total Care
Code: Martinika
Total width: 68 cm (Martinika Classic)
Total width: 59 cm (Martinika EVO)
Total length: 99cm
Maximum Autonomy: 18-30Km
Maximum Speed: 6Km / h
Battery type: Lithium
Maximum slope: 9º
Maximum user weight: (Kg) 100
Total weight: 25.5Kg
Rear wheels: 300mm
Battery: 1x18ah - 2x15Ah
Seat width: 45
Seat depth: 44
High seat floor: 48cm
Foldable: Yes
Chair material: Aluminum
ISFAS code: SRE000A
MUFACE code: SRE000A
Social Security Code: SRE000A
*Data provided by the manufacturer
Warranty: 2 years and 6 months on the batteries
10% VAT and transportation included
Free shipping for orders shipped to Peninsular Spain. Please contact us for orders shipped to the Spanish islands and to other countries.
Reduced VAT rate (4%) will be applied to customer provided 33% disability certificate 33% (or higher degree)