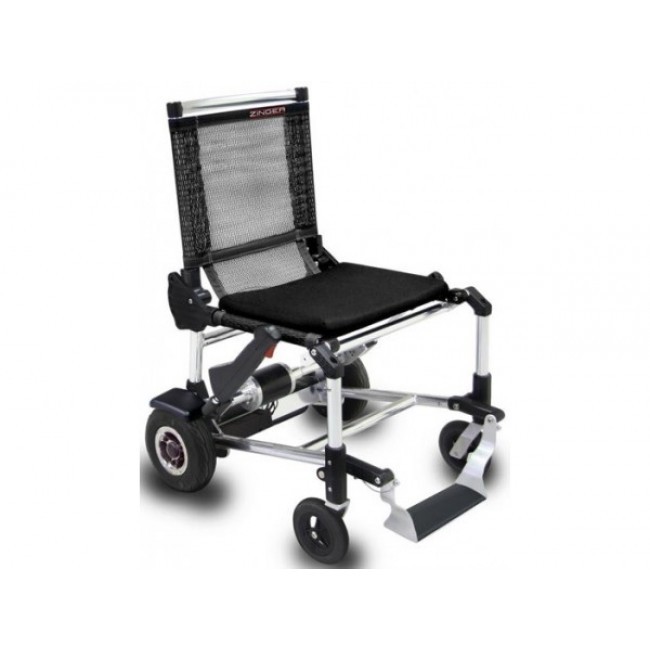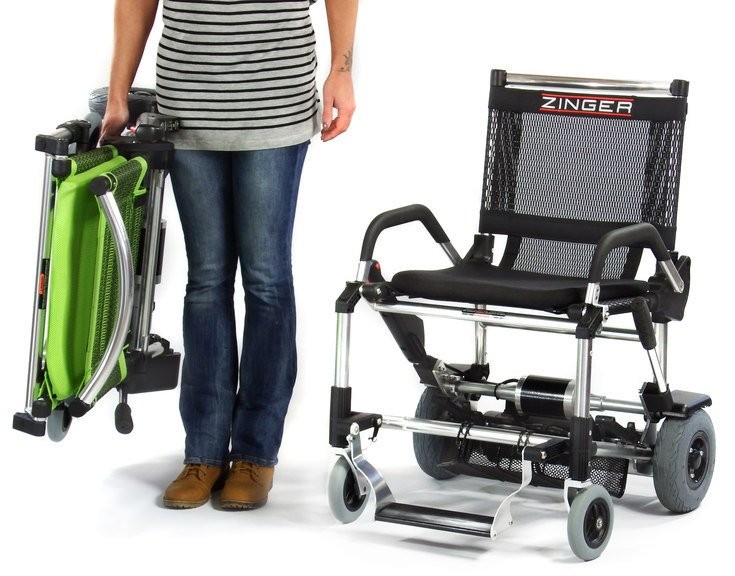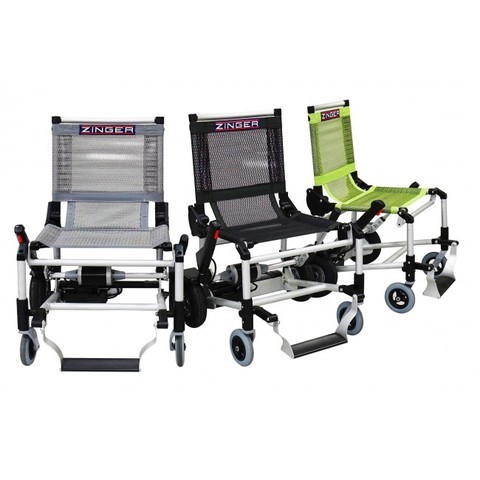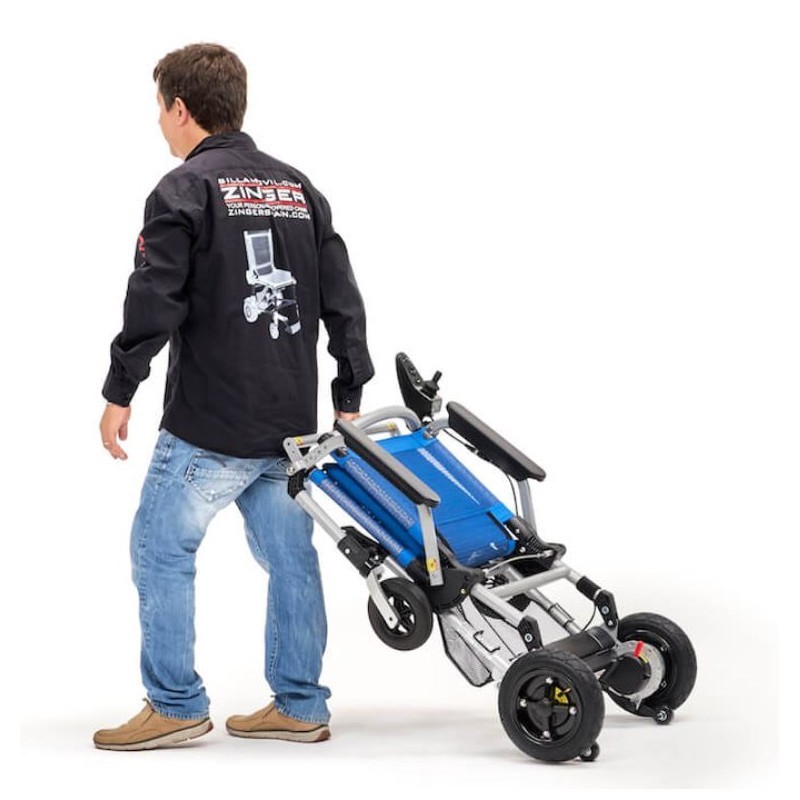 Zinger folding power chair
The Zinger folding chair is designed for older people who get tired while walking and people with small mobility problems, since both hands are needed to operate it.
This incredible Zinger folding chair weighs only 18 kg, folds easily and occupies a minimum space in the trunk of the car, an elevator or a floor. With its only 18 kg -battery included aluminum chassis and exclusive patented folding system, you can take the Zinger chair wherever you want in a very easy way and without getting tired
The Zinger folding chair is designed to be very light and folds instantly. The battery weighs very little and is easily removed. It is ideal for those who need an electric wheelchair to go with it everywhere.
The Zinger chair will allow you to enjoy the outdoors, wander around, go shopping, travel by plane, car or public transport and do everything you want.
Sitting in this wheelchair is as easy as entering or leaving a kitchen chair. Thanks to its downright foot, the Zinger folding chair can be laughed by simply pushing back as it would in an office chair. If this is not possible, it has a low speed back button.
Choose between three colors, black, gray or lemon green and add accessories such as armrests, racks or crutches, allroad tires, slide basket, travel case or ergonomic backrest, among many others.
As additional data the battery is fast charging and has an autonomy of approximately 13 km.
You can see more details about the Zinger folding chair watching the following VIDEO
2.750,00€
(10% VAT included)
REMEMBER: If you have a disability certificate greater than 33% degree, you are entitled to a VAT reduction on this product.
Free Shipping in Spain (peninsula).
Our physical store is located at Calle Cavanilles 7, 28007 Madrid.
Secure SSL Purchase (+info)
Returns: 15 days.
Need any assistance? Contact us +34 915701682
Financing:

Cetelem
From 3 to 60 months
Calculate your fee
Total net weight:18.9 Kg (including battery)
Open dimension: 785 x 645 x 935 mm. (Length x Width x Height)
Folded dimension: 955 x 645 x 250 mm. (Length x Width x Height)
Lower seat: 380 x 419 x 483 * mm. (* Height measuring from the ground)
Maximum user weight 113 kg.
Speed: (Variable in three ranges) Low: 1.6 km/h Medium: 5 km/h High: 9.5 km/h Reverse speed 1.6 km/h
Maximum autonomy:13 Km Maximum inclination 8 Degrees (wheelchair ramps are 5 ° max)
24 inch turning radius. (610 mm)
Brushed Motor: - DC 36V, 250W, 7A Battery 36V, 6.6 AH, 240 wa? hours, Li-ion (1.8 kg)
2.1A Charger, Auto, input 100-240V
Steering/brake system Two Lever Control System (pneumatic brake and roller unit)
Frame: 6061 Aluminum and Nylon Composite
Front wheels: 6 inches rigid nylon tires that do not leave solid PU marks.
Rear wheels: 9 inch pneumatic nylon with camera leave no marks (40 psi / 2.8 BAR)
AnƟ Rollover wheels 50mm solid
*Warranty: 2 years and 6 months on the batteries
10% VAT and transportation included
Free shipping for orders shipped to Peninsular Spain. Please contact us for orders shipped to the Spanish islands and to other countries.
Reduced VAT rate (4%) will be applied to customer provided 33% disability certificate 33% (or higher degree)