Invacare Fox Power Wheelchair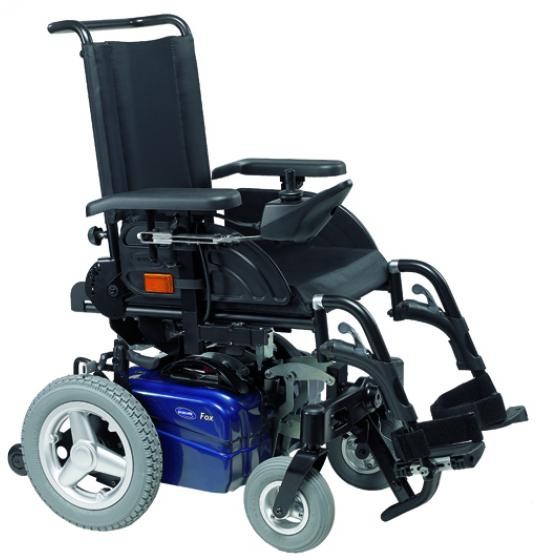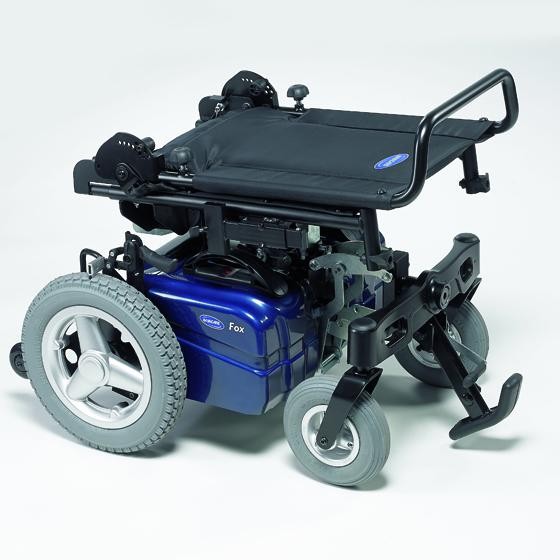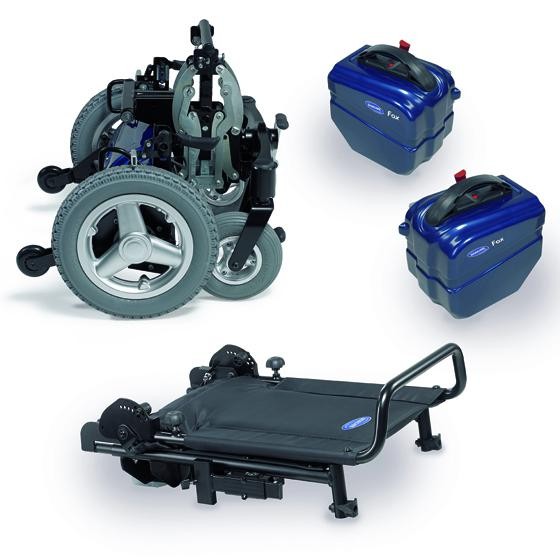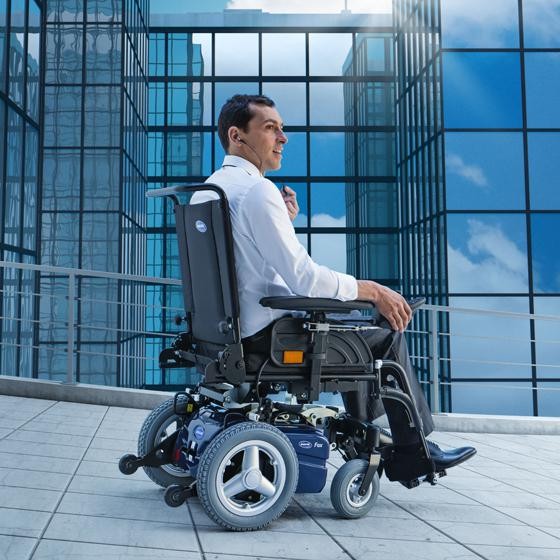 Invacare Fox
The Invacare Fox has been designed to help maximise independence. As well as meeting client's practical needs, Fox is also very comfortable, great looking and safe. Thanks to its highly efficient motors it is ideal for those wanting to travel a few kilometres extra every day. It offers a sleek compact wheelbase for excellent manoeuvrability in tight spaces.
The Invacare Fox Power Wheelchair is a modular, light-weight power wheelchair suitable for both indoor and outdoor use. It is compact in size making is suitable for manoeuvring in confined spaces. For transportation or storage purposes, the seat and batteries can be removed and the base folded.
The Fox can be set to either a short or an extended wheelbase. It can be customised to suit the specific needs of the user by adjusting the seat height and depth, and back height and angle as required. The settings can be stored and retrieved as required. This means that it will automatically set the chair to the required settings when re-assembled after folding.
The Fox is capable of speeds up to 6km per hour, and the distance range is from 27km-40km depending on the battery choice, terrain and other conditions.
Discover more about the Invacare Fox power wheelchair in the following VIDEO
2.626,00€
(10% VAT included)
REMEMBER: If you have a disability certificate greater than 33% degree, you are entitled to a VAT reduction on this product.
Free Shipping in Spain (peninsula).
Our physical store is located at Calle Cavanilles 7, 28007 Madrid.
Secure SSL Purchase (+info)
Returns: 15 days.
Need any assistance? Contact us +34 915701682
Financing:

Cetelem
From 3 to 60 months
Calculate your fee
Seat width: 35cm-50cm
Seat depth: 40cm, 43cm, 46cm, 49cm
Seat height: 48cm-51cm
Backrest height: 49cm-57cm
Folded: 54cm x 59cm x 54cm
Weight: 79kg (approx.)
Maximum user weight: 127kg
Battery: 34Ah, 40Ah, or 50 Ah
Optional extras: Head and neck rests, castor locks, kerb climber, oxygen bottle-holder
Colour(s): Silky matt black, pearl night blue, metallic silver
*Data provided by the manufacturer
Warranty: 2 years and 6 months on the batteries
10% VAT and transportation included
Free shipping for orders shipped to Peninsular Spain. Please contact us for orders shipped to the Spanish islands and to other countries.
Reduced VAT rate (4%) will be applied to customer provided 33% disability certificate 33% (or higher degree)