Libercar Power Chair Litio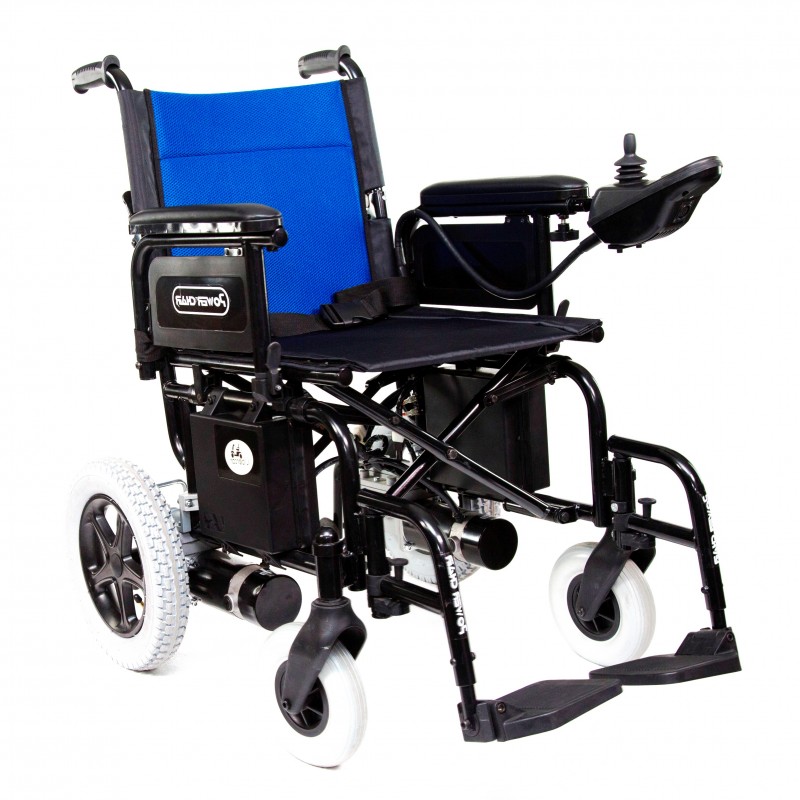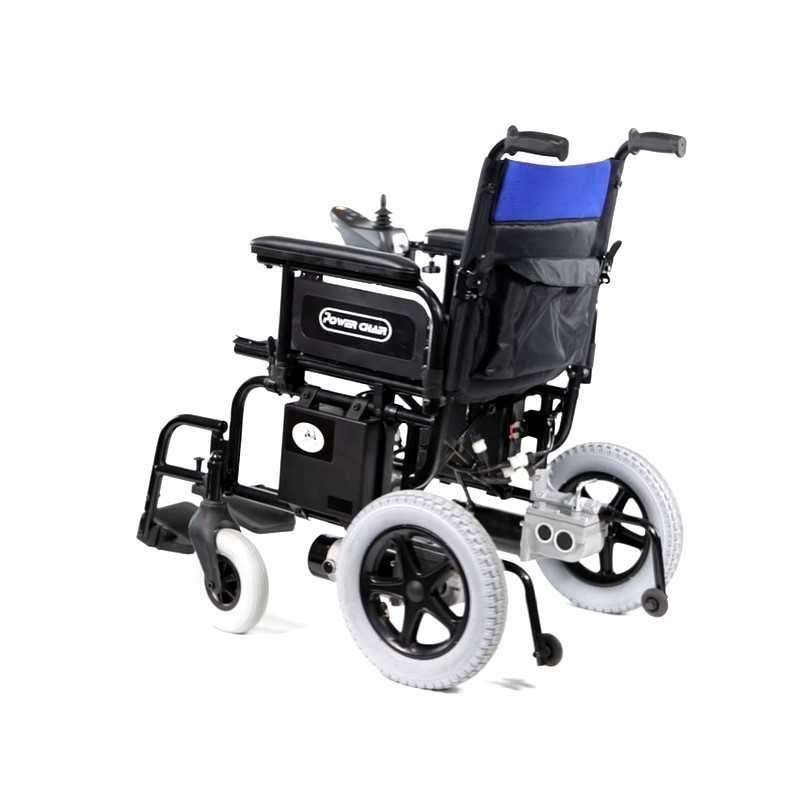 Libercar Power Chair Litio
Enjoy the most complete equipment with the best value in the market. The Libercar Power Chair Litio weighs only 35kg and has a 340W motor.
- Batteries: Lithium 20Ah
- Max. 7 km/h
- Autonomy max. 25km
- Digital display
- Joystick with progressive intensity
Lithium technology: low self-discharge rate, no memory effect problems, less weight and greater performance. The Libercar Power Chair Litio has Multiple adjustments for maximum comfort: Foldable in width, height and depth. Removable footrests, folding backrest and armrests...
Advantages of Lithium Batteries
- Reduced self-discharge rate
- No memory effect problems
- Greater longevity
- Better response to demanding (pending) demands
- Greater autonomy/lower weight
- Faster charging process
- Better tolerance to deep discharges and irregular charges
The Libercar Power Chair Litio has a total weight of only 35 kg and a rapid folding system (folds like a manual chair without the need to manipulate the batteries). This chair is very easy to transport. Enjoy a very innexpensive power chair, with good quality/price ratio and with the habitability and comfort of a conventional chair.
The Libercar Power Chair Litio has adjustable length. Normal length: 96cm Foldable and removable footrests - Foldable armrests ? Minimum length: 72cm (67cm without rollers)
Foldable in width for easy storage and transport: Standard width: 64cm - Minimum width: 37cm (without disassembling the batteries).
Folding in height to facilitate loading in the trunk: Normal height: 90cm - Minimum height: 71cm
Adjustable footrest: Folding up + Folding out + Removable + Height adjustable.
Other characteristics
- Pneumatic rear wheel (33cm)
- Solid front wheel (19cm)
- Holder bag on backrest
- Ultra lightweight lithium batteries Manual push handles
- Seat belt Anti-perspirant padded backrest
- Joystick with digital display Adaptable for right-handed and left-handed
- Progressive acceleration intensity
- Battery indicator and acoustic warning 5 speeds
- USB charging mobile charge. Joystick companion (optional)
1.205,80€
(10% VAT included)
REMEMBER: If you have a disability certificate greater than 33% degree, you are entitled to a VAT reduction on this product.
Free Shipping in Spain (peninsula).
Our physical store is located at Calle Cavanilles 7, 28007 Madrid.
Secure SSL Purchase (+info)
Returns: 15 days.
Need any assistance? Contact us +34 915701682
Financing:

Cetelem
From 3 to 60 months
Calculate your fee
Engine: 340 W
Batteries Lithium 20Ah
Max. Speed: 7 km/h (reverse 4 km/h)
Travel range: max. 25 km
Digital Display: Yes
Length 96 cm
Width 64 cm
Height 90 cm
Seat Height from base: 50 cm
Seat width between armrests: 46 cm
Seat depth: 44 cm
Folding footrest upward: YES
olding footrest inward YES
Footrest removable: YES
Leg rest band: YES
Pneumatic rear wheel: 33 cm
Solid front wheel: 19 cm
Folding chair: YES
Folding armrests width: YES
Progressive joystick intensity: YES
Seatbelt: YES
Thrust levers for manual: YES
support Bag in the back: YES
Anti-perspirant Seat: YES
Joystick for companion: optional
*Data provided by the manufacturer
Warranty: 2 years and 6 months on the batteries
10% VAT and transportation included
Free shipping for orders shipped to Peninsular Spain. Please contact us for orders shipped to the Spanish islands and to other countries.
Reduced VAT rate (4%) will be applied to customer provided 33% disability certificate 33% (or higher degree)