Sorolla ultralight wheelchair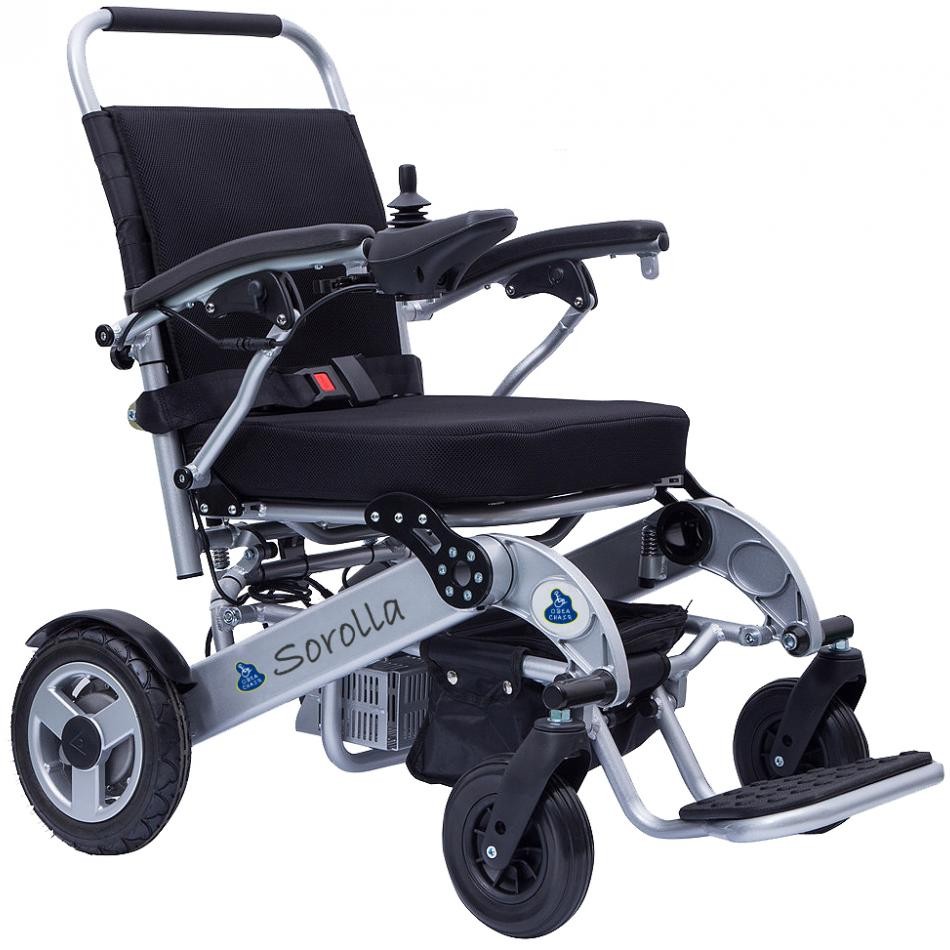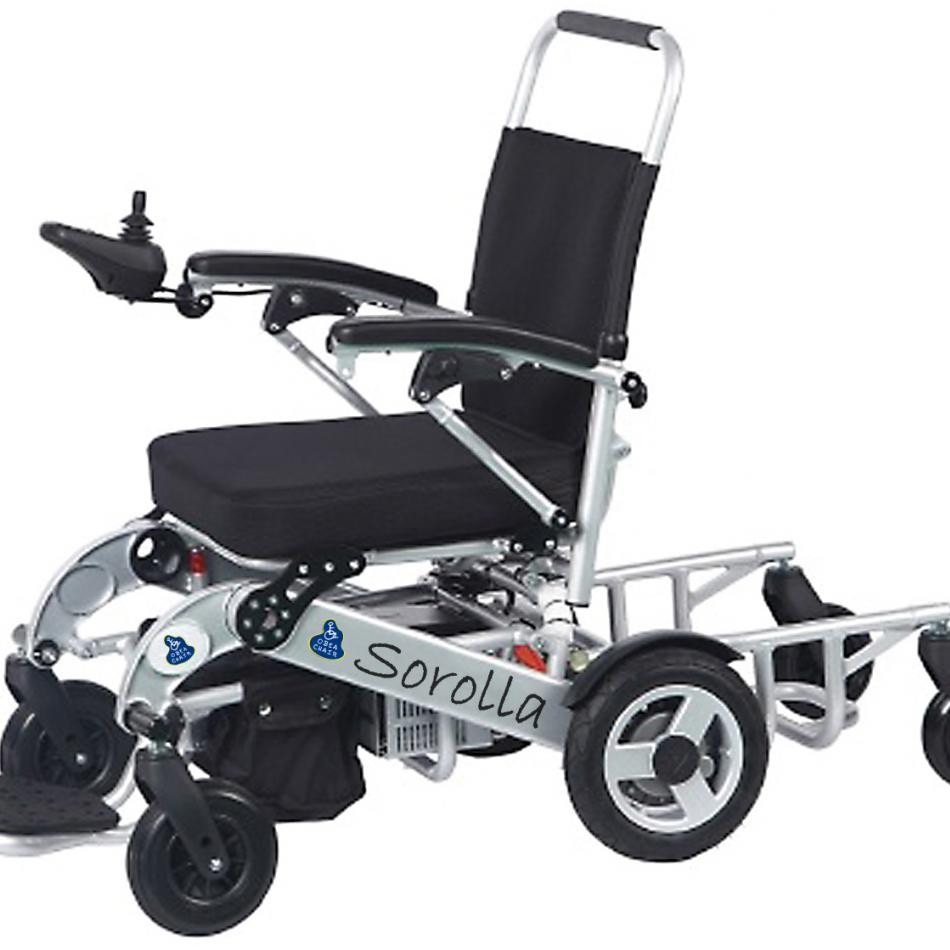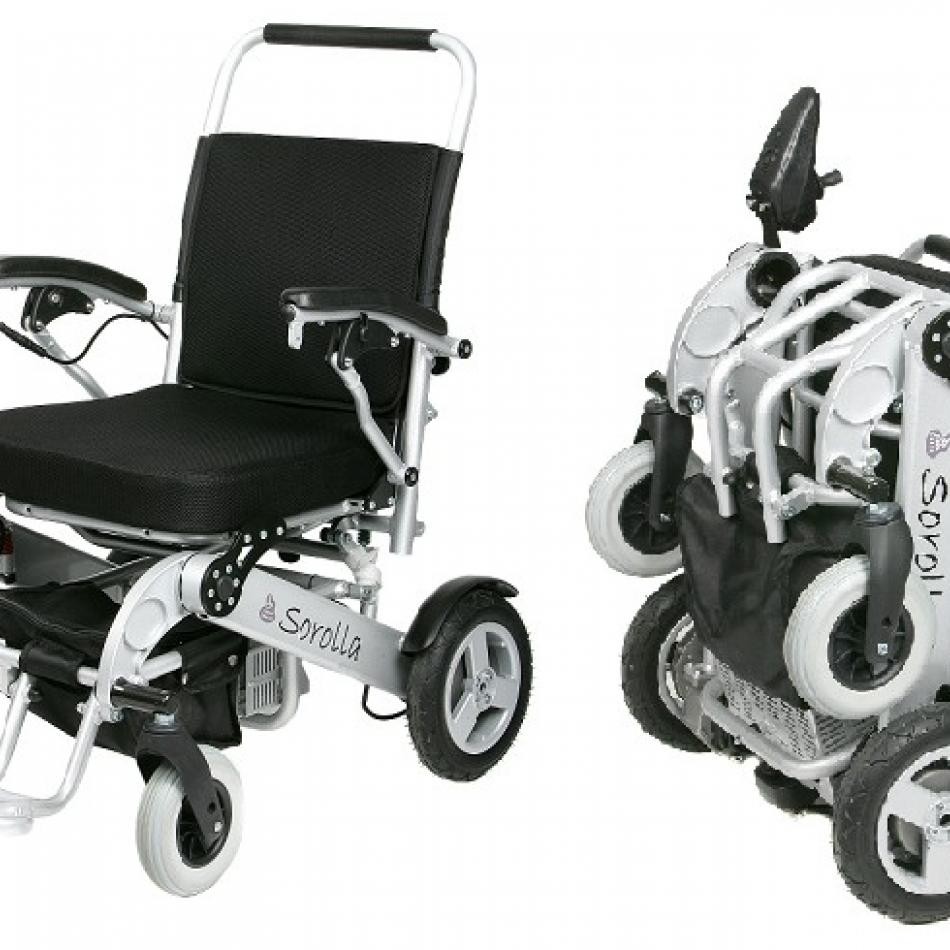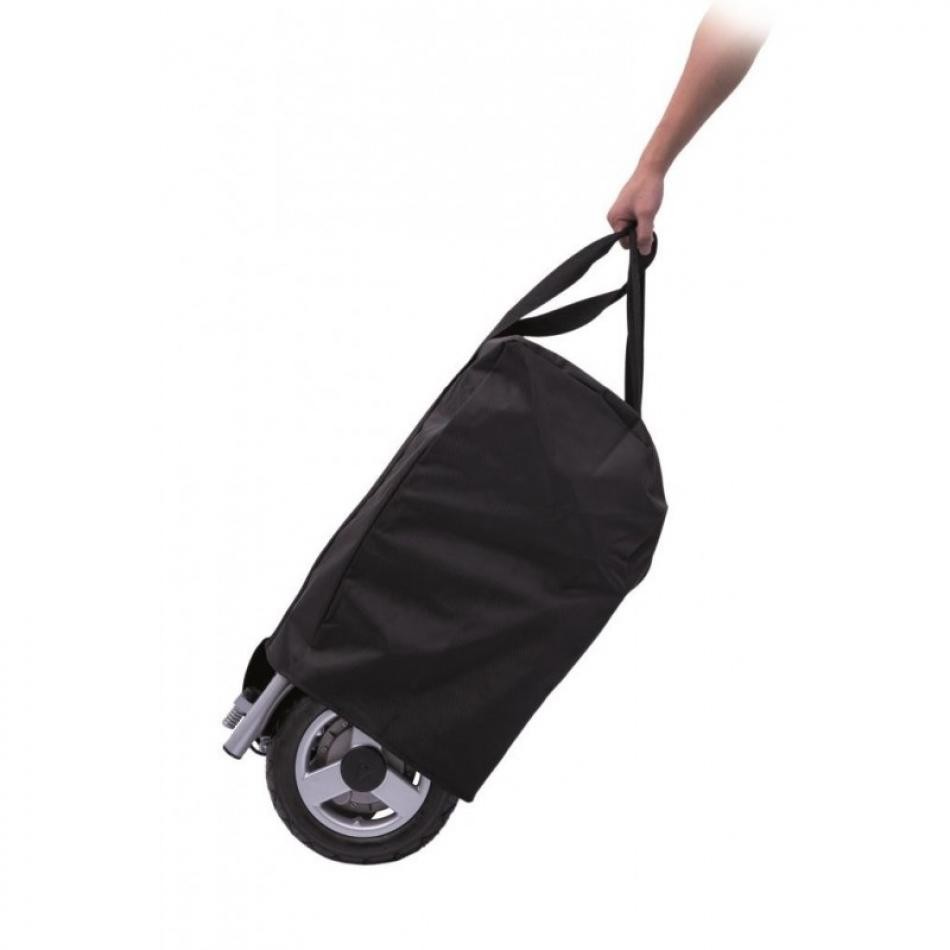 Sorolla ultralight wheelchair
The Sorolla ultralight wheelchair, is the most advanced lightweight power wheelchair you can find in the market. The Sorolla ultralight wheelchair is a heavy duty lightweight power wheelchair also suitable for bigger users. It is powerful, comfortable, faster and easier to open/fold.
This electric wheelchair has a total width of 56 cm. and a depth of 89 cm. The Sorolla weighs only 26kg and it takes just 3 seconds to open/fold. It has a extremely fast folding capability. If you love to drive faster with a little more leg room,
The Sorolla ultralight wheelchair is one of the lightest power wheelchair in the world. Over the years this wheelchair has been upgraded and improved in order to meet the highest standard within this lightweight category. This model has helped to improve the quality of life of many users with limited mobility. Please find the features of the Sorolla folding wheelchair below:
Features
- Folds and opens in just 3 seconds (see it to believe it)
- Speeds up to 7KM/hr
- Power by lightweight yet durable Polymer Li-ion battery packs (24 X 10,4Ah)
- Weighs only 26kg because it is made of high grade full aluminium alloy.
- Runs 10 km with 1 standard battery, and carries up to 3 batteries for nearly 30 km. tested with 100kg (220 lbs) user on smooth surface operating non-stop.
- Powerful 2 X 250 Watt quiet brushless motors with bigger rear tires (10″)
- Stands upright by itself after folding for easy transport and storage and it is very compact after folded.
- Raisable armrest and foldable footrest for easier access to the chair.
- Detachable seat cushion and backrest for washing purposes.
- Detachable anti-tilt support is provided.
- Adjustable seat and backrest
- Storage bag under the seat.
- Seat belt.
- Possibility of Joystick to the right or to the left
- The motors are removable. This makes the chair more lightweight.
- Lithium batteries. With possibility to choose between 1 battery or 2 batteries. This makes the chair more autonomous.
- Standard delivery comes with one battery and one worldwide workable charger
Discover all about the Sorolla ultralight wheelchair in the following VIDEO .
2.179,00€
(10% VAT included)
REMEMBER: If you have a disability certificate greater than 33% degree, you are entitled to a VAT reduction on this product.
Free Shipping in Spain (peninsula).
Our physical store is located at Calle Cavanilles 7, 28007 Madrid.
Secure SSL Purchase (+info)
Returns: 15 days.
Need any assistance? Contact us +34 915701682
Financing:

Cetelem
From 3 to 60 months
Calculate your fee
Maximum speed: 7 km / hour.
Travel range: 10 km (1 battery) - 20 km (2 batteries)
Motors: 2 x 250 Watts (with electromagnetic brakes)
Batteries: 1 X ion Lithium 24V x 10,4Ah
Maximum slope: 12º
Seat width: 41 cm.
Seat-floor height: 48 cm.
Seat depth: 41 cm.
Backrest height: 48 cm.
Height of the armrests: 22 cm.
Backrest width: 36 cm.
TOTAL Width: 56 cm.
TOTAL depth: 89 cm.
Depth without footrest: 70 cm.
TOTAL height: 92 cm.
Folding dimensions: 34 x 56 x 67 cm.
TOTAL weight: 26 kilos.
Maximum loading capacity: 150 kg
Lithium Batteries:
- 1 battery. Autonomy 10 km approximately.
- 2 batteries. Autonomy 20 kms. approximately.
*Data provided by the manufacturer
Warranty: 2 years and 6 months on the batteries
10% VAT and transportation included
Free shipping for orders shipped to Peninsular Spain. Please contact us for orders shipped to the Spanish islands and to other countries.
Reduced VAT rate (4%) will be applied to customer provided 33% disability certificate 33% (or higher degree)