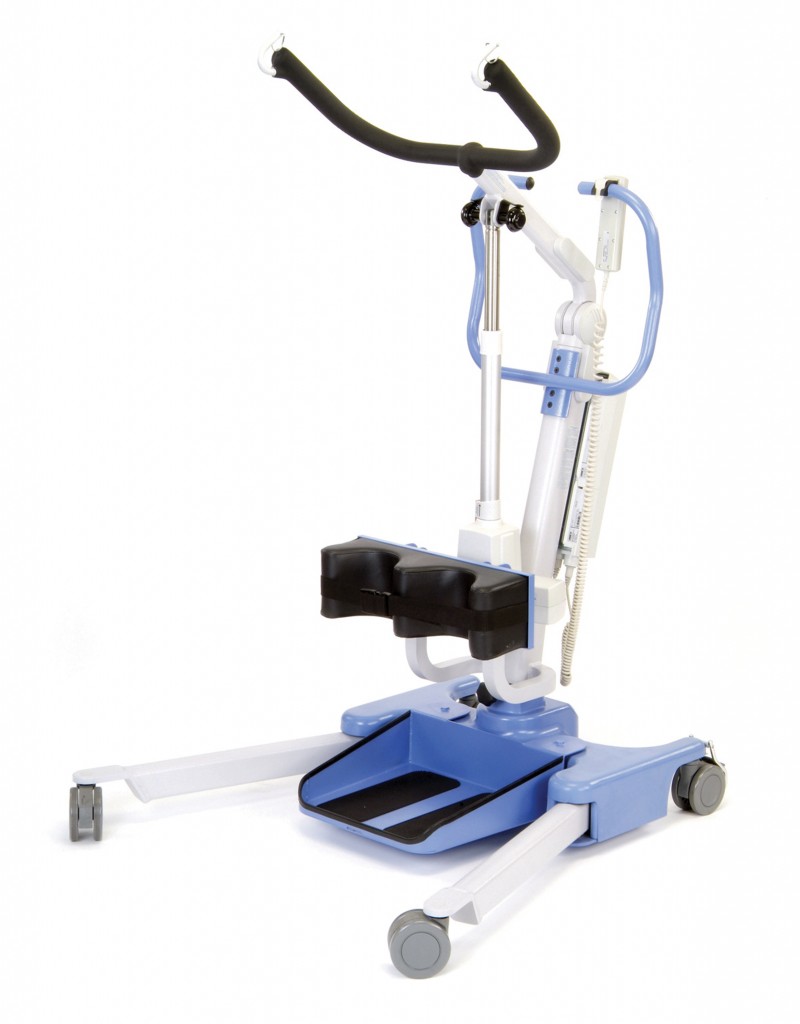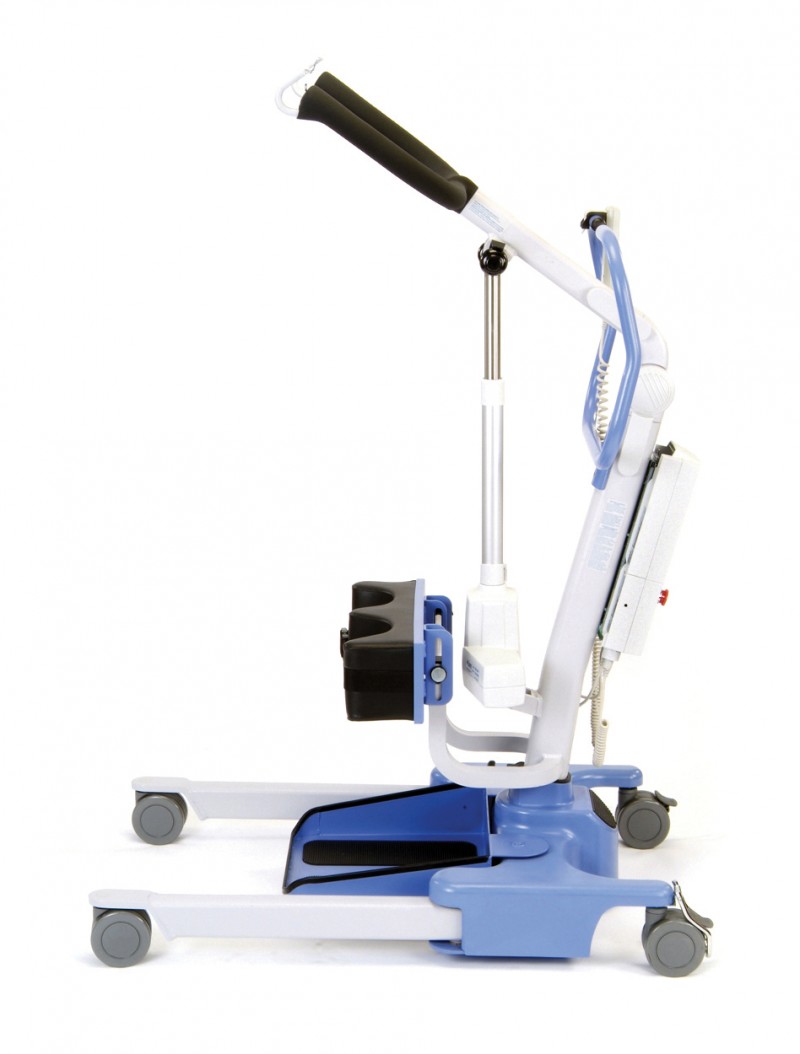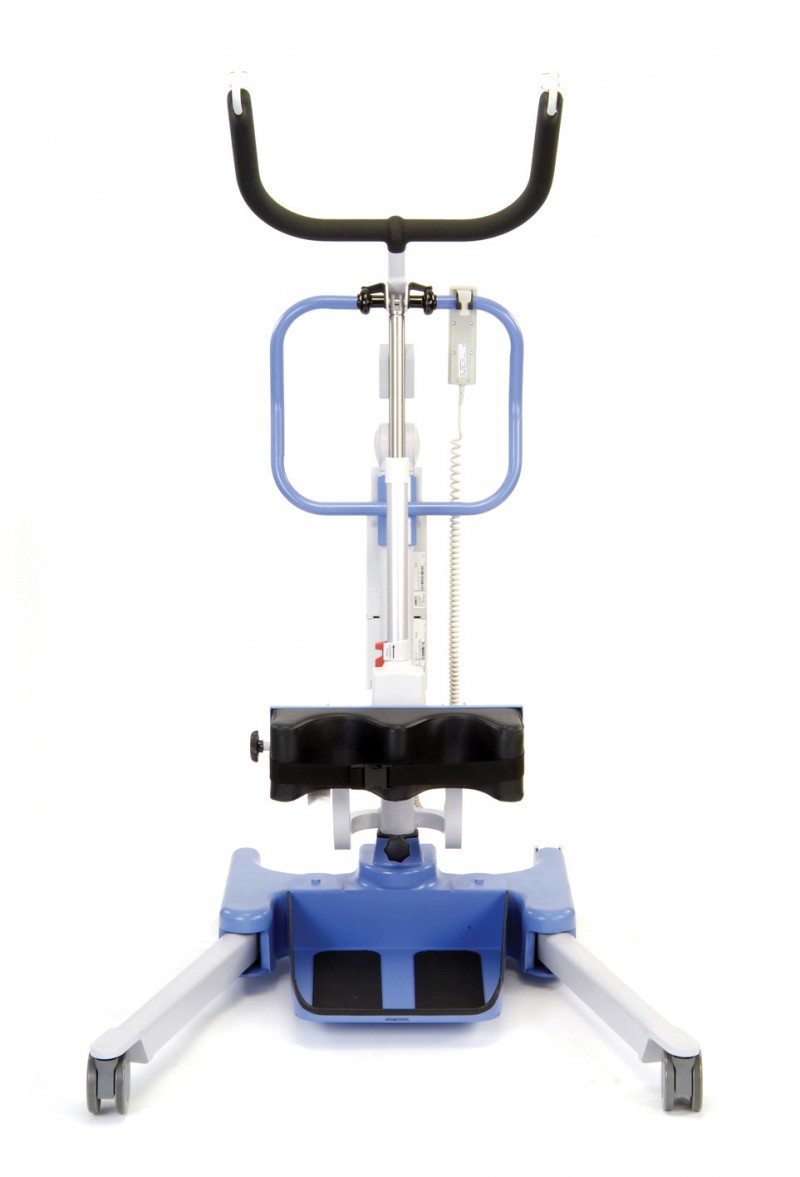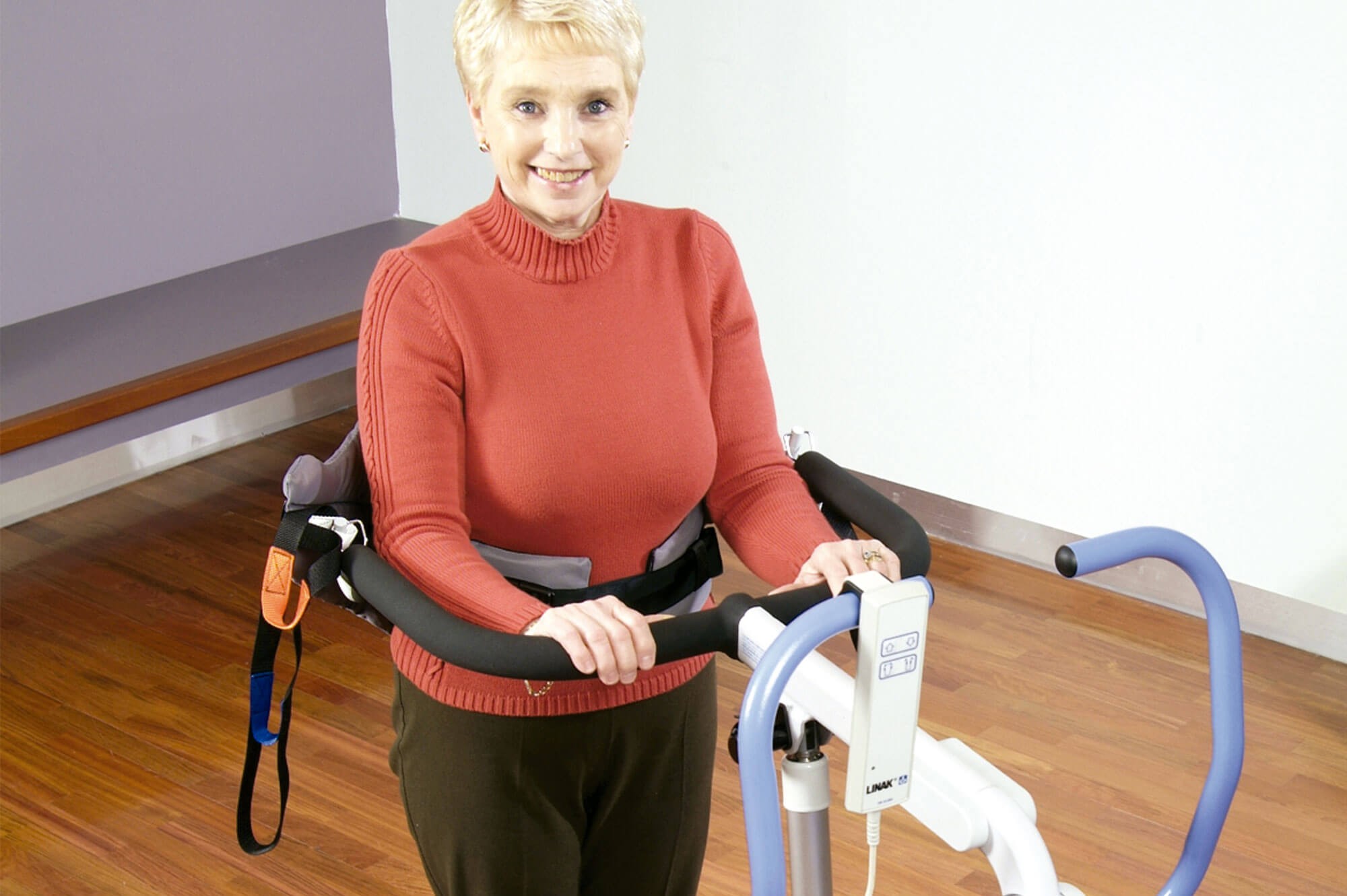 Oxford Ascend
With its unrivalled range of movement, the Oxford Ascend can transfer a patient from a low-seated position to fully extended with ease. Its active lifting motion is specially designed to encourage user participation, promoting patient independence and well-being.
Features
+ 170kg / 26st safe working load
+ Powered leg positioning
+ Ergonomic design considerations
+ Removable foot tray
+ Height adjustable knee pad
The Oxford Ascend has the option of both a Standing or Transport sling, providing the carer with the option of performing various care duties, including:
+ Toileting
+ Standing
Point to point transfers
+ Walking and rehabilitation activity
As well as being compact and easy to operate in confined spaces such as bathrooms, the Oxford Ascend has many design features that make it a truly flexible piece of equipment.
Powered leg positioning
The Ascend incorporates two powerful electric motors which open and close the legs automatically, allowing improved access around furniture and other obstacles.
The Ascend was designed with the five key principles of moving and handling in mind. This direct correlation ensures Oxford's lift designs are simple, safe and above all comfortable to use.
Contact us for price information
Free Shipping in Spain (peninsula).
Our physical store is located at Calle Cavanilles 7, 28007 Madrid.
Secure SSL Purchase (+info)
Returns: 15 days.
Need any assistance? Contact us +34 915701682
Financing:

Cetelem
From 3 to 60 months
Calculate your fee
Max user weight: 170 kg
Total weight: 47 kg (batteries included)
Overall width: 995 mm open legs , legs closed 630 mm
Overall length: 1,100 mm max 1000 mm min
Overall height: 1,710 mm (height of the hanger 1.665 mm)
minimum total height: 1,070 mm (height of the hanger 990 mm)
Clearance above floor: 35 mm
Front wheel: 100 mm
Rear wheel: 100 mm ( with brakes)
Material: Aluminum
Type hoist: aluminum bipedestation
* Data provided by the manufacturer.
Warranty: 2 years and 6 month on the batteries
10% VAT and transport included
Free shipping for orders sent to mainland Spain. Contact us for orders shipped to the Spanish islands and other countries.