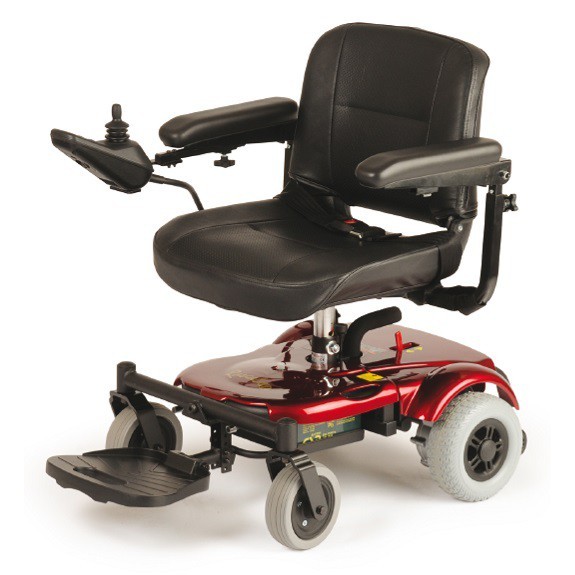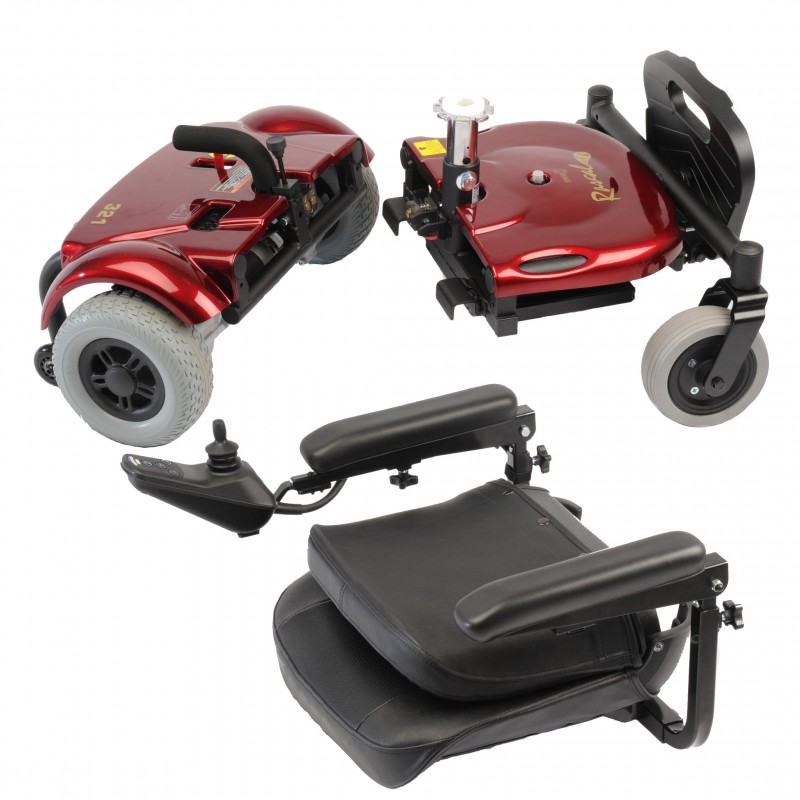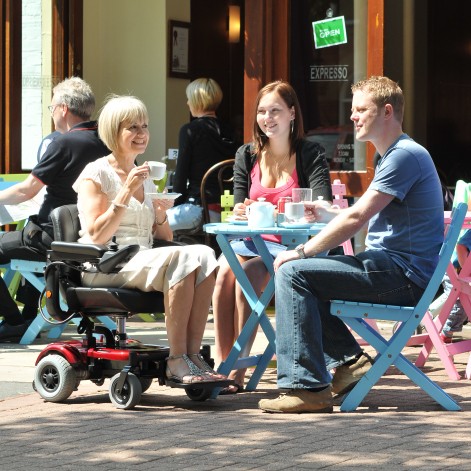 R120 Electric Wheelchair
The R120 electric wheelchair represents the next generation of compact and lightweight electric wheelchairs.
It has been specifically designed to be easy to disassemble and transport. The R120 electric wheelchair is the perfect chair for indoor choice for their small size and maneuverability, being able to also be used outdoors. The armrests, seat height is adjustable and controls. It also includes a belt to ensure their safety, and run-flat tires to have a minimum maintenance. The R120 electric wheelchair offers a modern and practical design for everyday use. Separates into 3 parts
* Range is calculated according to European standards. Diversion of up to 15% speed and autonomy (the company reserves the right to make modifications without prior notice). (Due to manufacturing tolerances, specifications and dimensions may vary between + / - 4%)
* Overall length without footrests.
Discover more about the R120 power chair in the following VIDEO
1.523,08€
(10% VAT included)
REMEMBER: If you have a disability certificate greater than 33% degree, you are entitled to a VAT reduction on this product.
Free Shipping in Spain (peninsula).
Our physical store is located at Calle Cavanilles 7, 28007 Madrid.
Secure SSL Purchase (+info)
Returns: 15 days.
Need any assistance? Contact us +34 915701682
Financing:

Cetelem
From 3 to 60 months
Calculate your fee
Total length: 67 * / 88cm
Overall width: 56cm
Seat width: 45cm
Ground clearance: 7.5 cm
Turning Radius: 67cm
Degree tilt: 6 or 10.5%
Front Tires: 152mm
Rear Tires: 203mm
Engine Power: 180w
Batterys: 2 x 12 15Ah
Maximum speed: *6.5 Km / h
Autonomy: *13Km
Total weight: 44kg
Max Load Weight: 115kg
*Data provided by the manufacturer
Warranty: 2 years and 6 months on the batteries
10% VAT and transportation included
Free shipping for orders shipped to Peninsular Spain. Please contact us for orders shipped to the Spanish islands and to other countries.
Reduced VAT rate (4%) will be applied to customer provided 33% disability certificate (or higher degree)