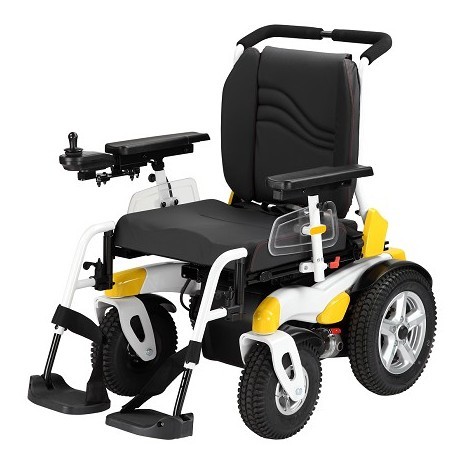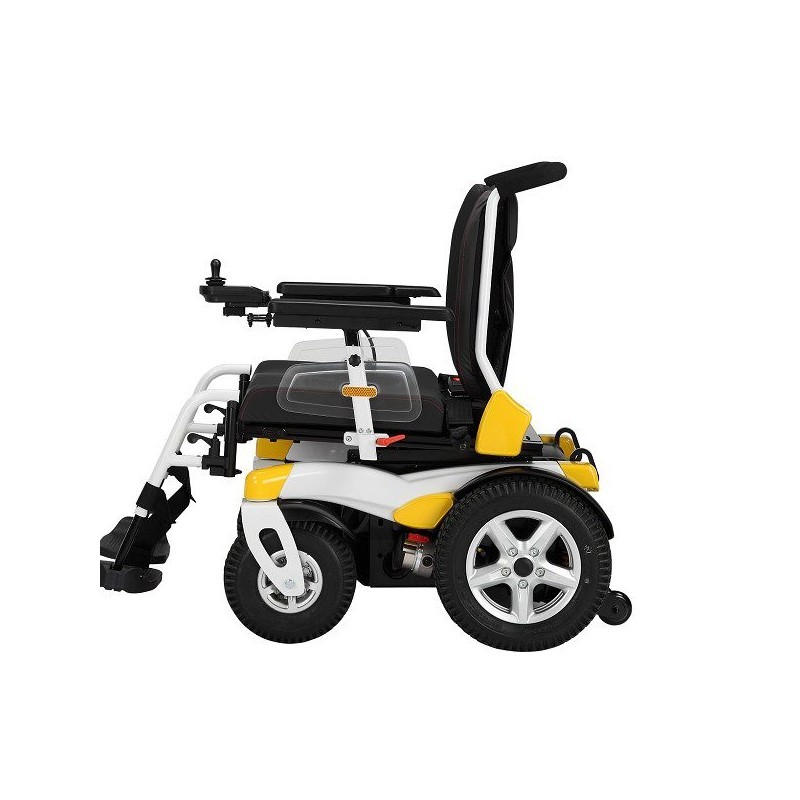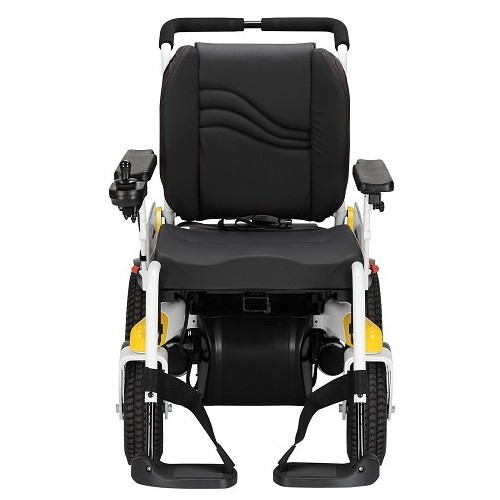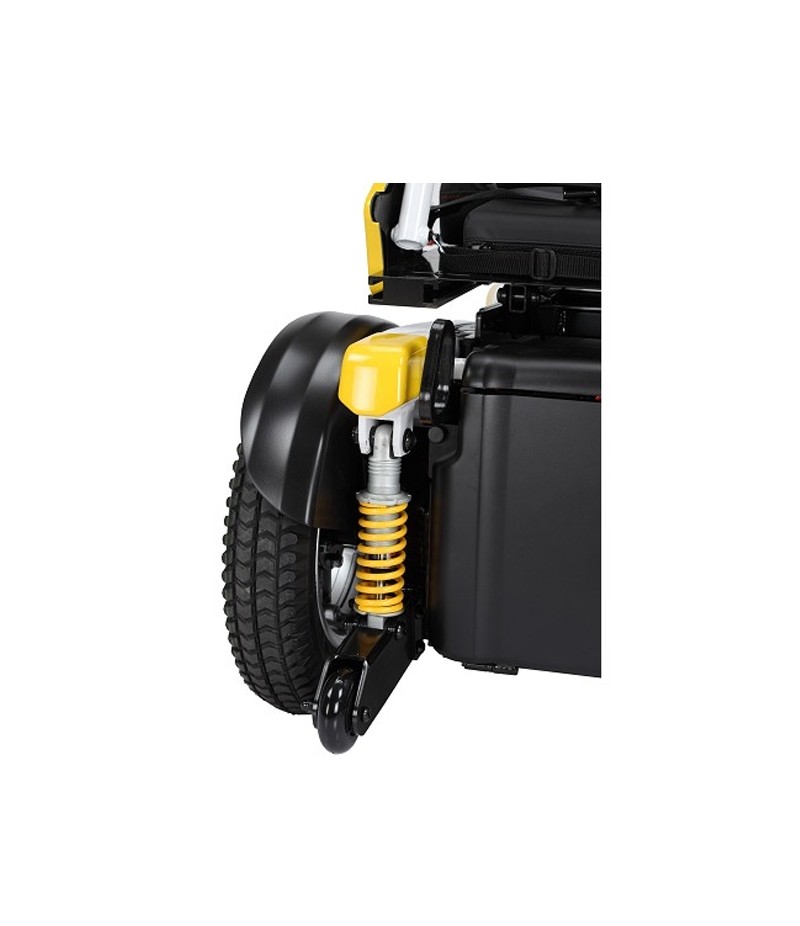 Teyder Titan 1457SE
The Teyder Titan 1457SE electric wheelchair is one of the most robust on the market, with a modern and innovative design that has few predecessors in the market.
The Teyder Titan 1457SE offers high maneuverability and a turning radius of less than one meter. It is perfect for use indoors and above all outdoors and thanks to the power of 75Ah batteries,
The Teyder Titan 1457SE electric wheelchair allows an extended autonomy to the user. But The Titan is not only synonymous with high performance, but also seeks user comfort while driving. It is a modular electric wheelchair, which has adjustable ergonomic seat and backrest in tension, with the possibility of angled adjustment to achieve a more pleasant ride and with the adjustment of the armrests to ensure the personalization of the chair. The rear suspension systems provide a much more comfortable, smooth and safe ride, softening the vibrations of the terrain and absorbing the impacts as much as possible.
Made with the highest quality materials, and with a state-of-the-art design, The The Teyder Titan 1457SE will not leave you indifferent.
Features- Teyder Titan 1457SE
+ Rugged aluminum alloy structure with an elegant design.
+ Armrest adjustable in height and removable for a comfortable adaptation to the user from 20cm to 28cm.
+ Adjustable seat angle from 4 ° to 16 ° for comfortable driving.
+ Adjustable footrest from 33 cm to 44.5 cm.
+ Foldable backrest design for easy transport and storage.
+ Tool kit included.
+ Solid front and rear wheels
+ Turn radius: 92 cm
+ Modular chair with ergonomic backrest.
+ Softens the vibrations of the ground absorbing impacts.
+ Long autonomy for the user.
+ Ergonomic seat.
+ Use for interior.
+ Maximum capacity: 136Kg.
+ Maximum speed: 7.2 Km / h.
+ Autonomy: 35 Km..
+ Maximum slope: 10 degrees.
+ Unfolded size: (Length x width x height) 110 x 63.5 x 95.5 cm
Technical detals of the Teyder Titan 1457SE electric wheelchair
+ Batteries: 75Ah * 2.
+ Charger: 6A off-board
+ Motor: DC 24V, 180W (2P), 3700rpm
+ Controller: LiNX, VR2
Options
+ Fixed footrest and lift footrest.
+ Adaptive lighting kit.
3.512,00€
(10% VAT included)
REMEMBER: If you have a disability certificate greater than 33% degree, you are entitled to a VAT reduction on this product.
Free Shipping in Spain (peninsula).
Our physical store is located at Calle Cavanilles 7, 28007 Madrid.
Secure SSL Purchase (+info)
Returns: 15 days.
Need any assistance? Contact us +34 915701682
Financing:

Cetelem
From 3 to 60 months
Calculate your fee
Dimensions: 110 x 63.5 x 95.5 cm
Weight Capacity: 136 Kg.
Maximum speed: 7.2 Km/h.
Travel Range: 35 Km.*
Tingurn radius: 92 cm.
Ground clearance: 8 cm.
Motor: DC 24V / 180 - 3700 rpm.
Controller: LiNX. VR2
Battery: 75 Ah x 2 units
External Charger: 6A off-board
Max slope: 10º
Wheelchair seat width: 41 - 45 cm.
Brake: Inteligent, electromagnetic
* Data provided by the manufacturer.
Warranty: 2 years and 6 month on the battery
10% VAT and transportation included
Free shipping for orders shipped to Peninsular Spain. Please contact us for orders shipped to the Spanish islands and to other countries.
Reduced VAT rate (4%) will be applied to customer provided 33% disability certificate 33% (or higher degree)