Ricmar Threshold Ramp 5-15cm height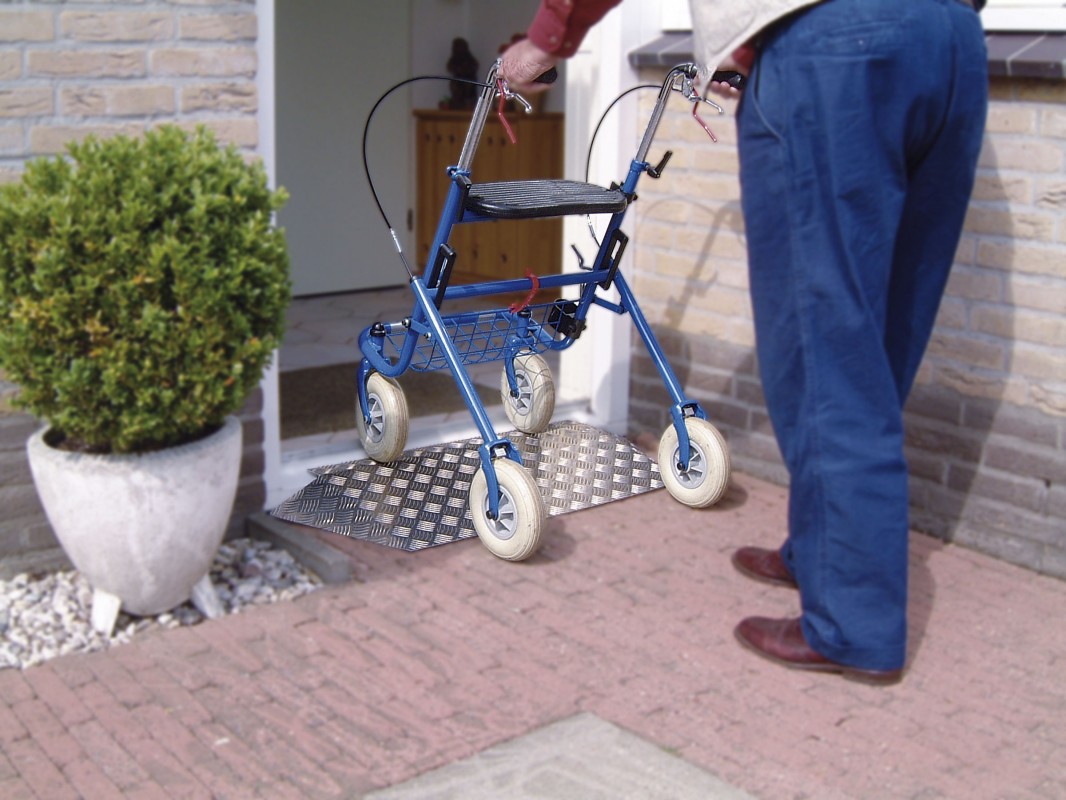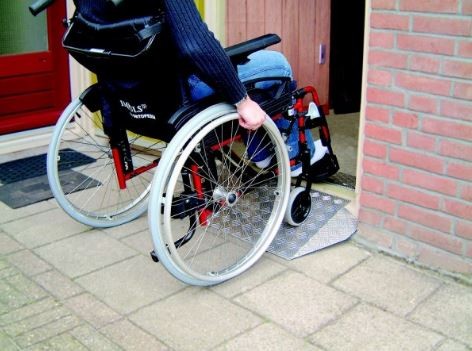 Ricmar Threshold Ramp 5-15cm height ramp
Ricmar Threshold Ramp 5-15cm height ramp make it much easier to get through doorways with a threshold step.
Threshold ramps provide a simple and safe way to navigate through doorways, raised landings, curbs, and more. By providing a sturdy, inclined platform, these devices allow those using a wheelchair or scooter to take their device where they never could before. Available in aluminum support as much as 250 kg. If you need a quick, easy, and affordable aid to help you navigate trickier terrain, you´re in the right place.
Ricmar Threshold Ramp 5-15cm height is constructed of aluminum it is light weight, has a non slip surface, and have a convenient built-in carry handle.
The Ricmar ramp is made of anti-sliding aluminum of great hardness. Easy to transport. Capacity for 250 kg, its thickness is 4 mm and its weight is only 3.7 kg. Width 72 cm (floor side) 90cm (door side). Suitable for steps or heights to exceed 5 to 15 cm.
There are three difference sizes available depending on the threshold and the space to lay the ramp on.
235,00€
(10% VAT included)
Free Shipping in Spain (peninsula).
Our physical store is located at Calle Cavanilles 7, 28007 Madrid.
Secure SSL Purchase (+info)
Returns: 15 days.
Need any assistance? Contact us +34 915701682
Financing:

Cetelem
From 3 to 60 months
Calculate your fee
Easy to transport.
Max. Loading capacity: 250 kg,
Thickness: 4 mm
Weight: 3.7 kg.
Width 72 cm (floor side) 90cm (door side).
*Data provided by the manufacturer.
Warranty: 2 years
10% VAT and transportation included
Free shipping for orders shipped to Peninsular Spain. Please contact us for orders shipped to the Spanish islands and to other countries.