Apex-Wellell i-Explorer 4 Plus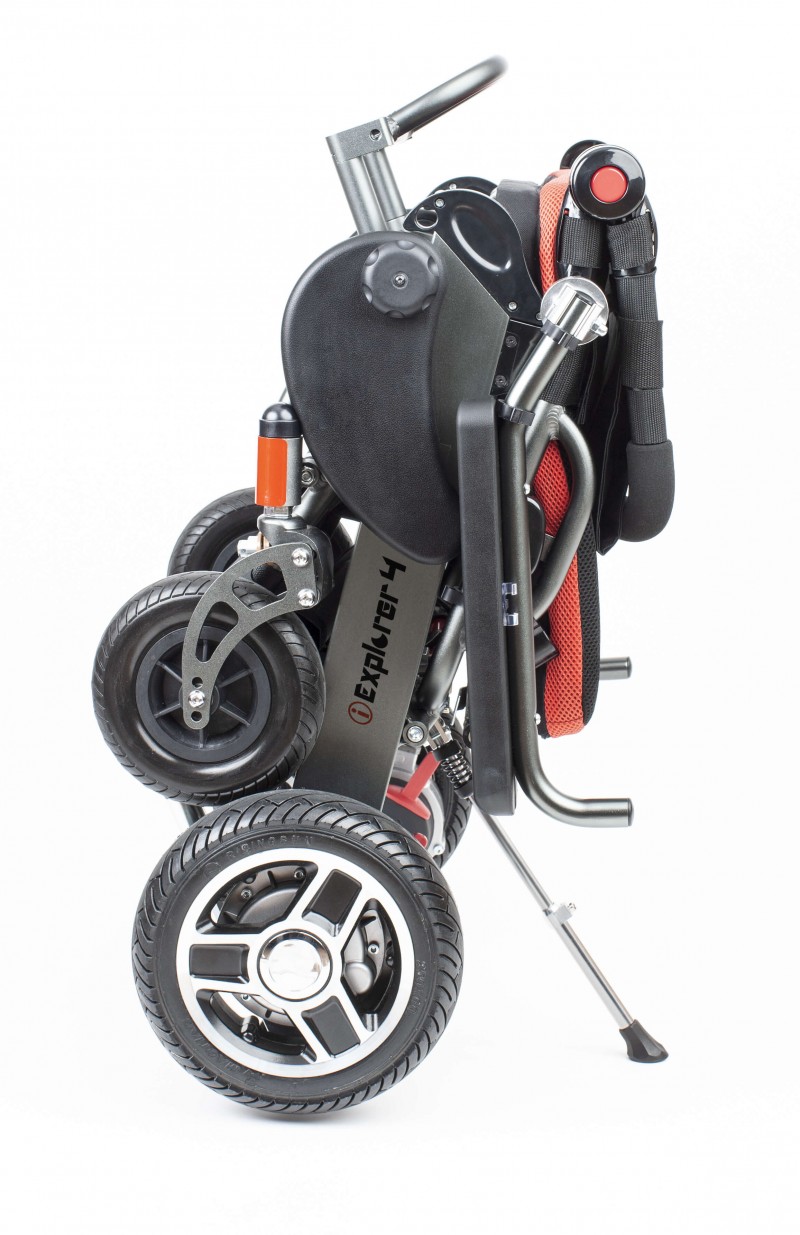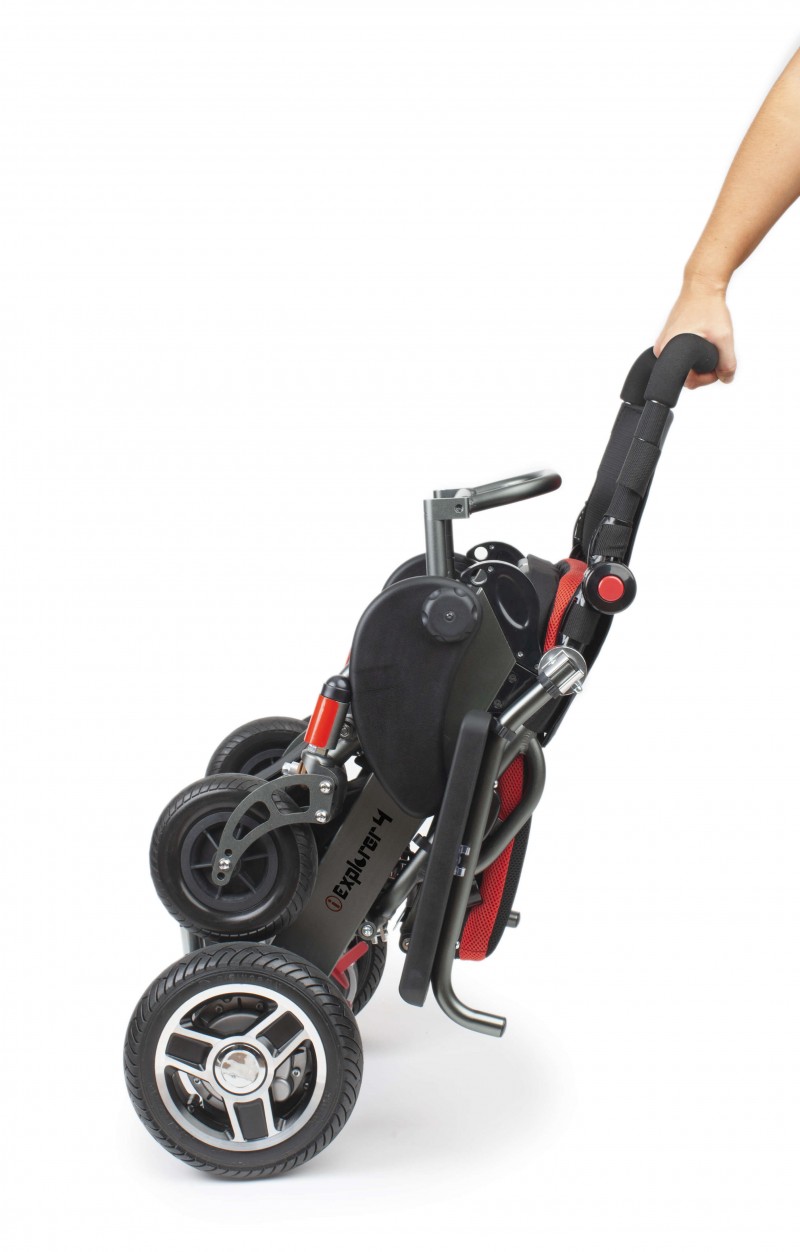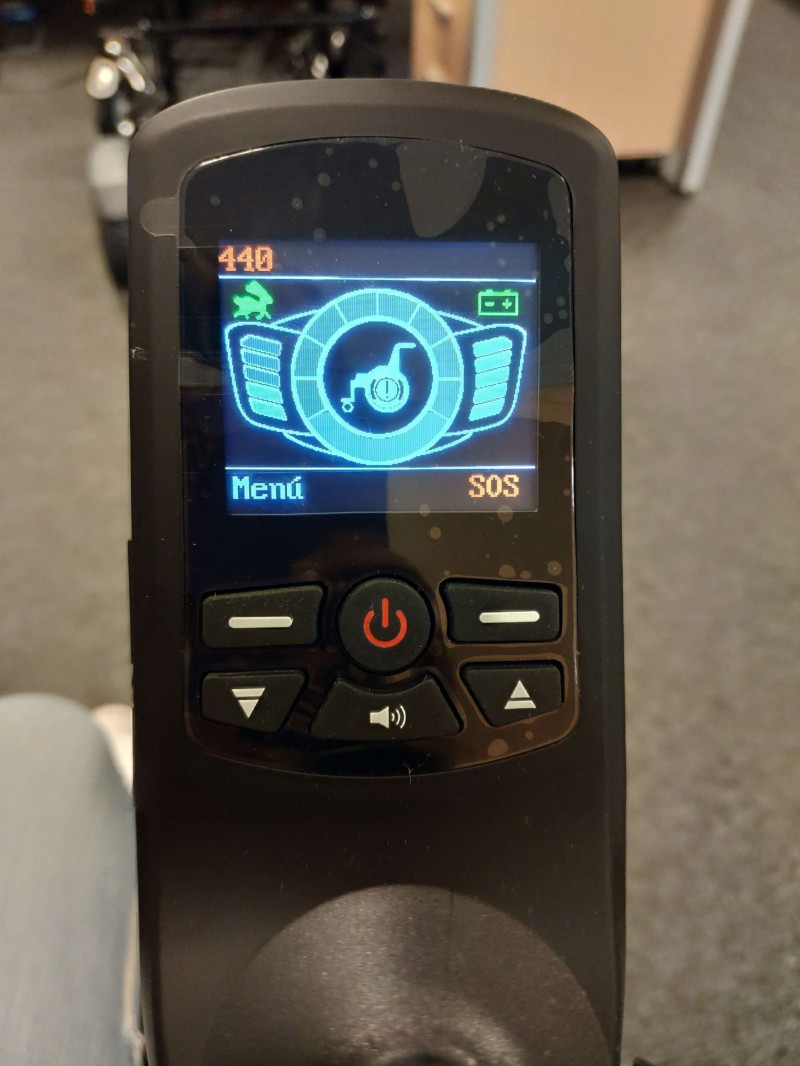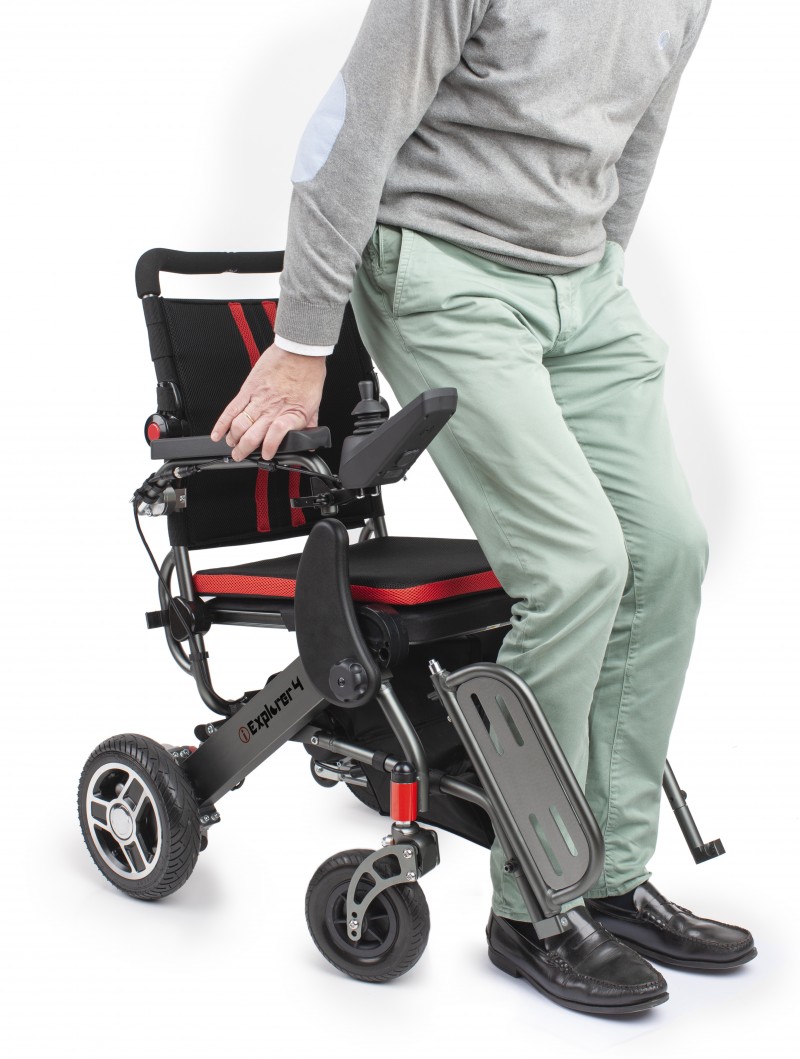 Apex-Wellell i-Explorer 4 Plus
The Apex-Wellell i-Explorer 4 Plus is a new ultralight Heavy Duty folding power wheelchair that supports passengers weight of up to 150 kg. It comes with a digital joystick. Ideal for travel and to store in small spaces. It includes two lithium batteries (2 X 24V X 12Ah).
This Heavy Duty folding power wheelchair, is made of a durable lightweight aluminum alloy that supports passengers weight of up to 150kg. The chair only weighs 29 kg which makes it convenient for transport, travel and storage. This Heavy Duty model also folds and unfolds in seconds.
The Apex-Wellell i-Explorer 4 Plus includes extra added features to give you the best experience. This great electric wheelchair includes a self-adjusting seat for added stability and security and turns on its own circle for easier movement.
The Apex i-Explorer 4 Plus is ideal for tight spaces and travel thanks to its compact dimensions. The Apex-Wellell i-Explorer 4 comes with rear wheel of 12". This powerchair has a very easy folding: Its folding is instantaneous. Its rear wheels allow it to move like a trolley once folded.
The Apex-Wellell i-Explorer 4 comes with a new Digital joystick with voice: Choose the driving mode: ECO mode that optimizes driving, NOR normal driving mode and SPT sport driving mode. It has voice warning system. It shows the percentage of batteries thanks to its smart BMS chip.
This is a Lightweight and robust powerchair: Apex-Wellell offers a 5 year warranty on its aluminum structure. Thanks to its removable lithium battery, its weight is 29,5 kg (27 kg without battery).
The new footrest allows the user to access the chair frontally. Its aluminum forks have a real internal suspension against vibrations of the pavement. The useful gap between the armrests is 47.5 cm.
Features of the Apex-Wellell i-Explorer 4 Plus
- Aluminum fork front suspension
- Digital Joystick with voice, positionable on both sides. 3 driving modes
- Anatomical folding armrest
- Viscoelastic anatomical cushion
- Lithium battery (12 Ah) includes external charger
- Two standard crutch holders
- Adjustable backrest angle
- Comfortable cushion
- Adjustable leg protector
- Basket
- 24V x 250W motor without maintenance (brushless). Anti-roll wheels
- 12" rear wheels
- Front suspension. 7 "wheels
- Front access footrest
Who is the Lightweight foldable Wheelchairs Designed For?
- Overweight people who want to boost their physical independence
- Obese users who want innovation from the best folding electric wheelchair on the market right now
- Physically limited people looking for the most up-to-date portable mobility device
- Anyone confined to a wheelchair who wants to remove their own limitations without the help of caregivers
- People who want to know how to travel outside the confines of their own house, apartment, or hospital bed
- Anyone looking to encourage, mastermind, and help others be more successful in reaching their mobility goals
- People trapped in their own physical prison who want to move into freedom while getting out and seeing this beautiful world
Benefits
- Battery Driving Range
- Net Weight with Battery: These type of lightweight foldable power chairs are lightweight enough to put in the back of any sized automobile. You do not need a hitch, trailer, ramp, or mobility van to transport this wheelchair.
- Folded: These type of lightweight foldable power chairs fold up into a compact size, and is easy to lift and place into any trunk, airplane, or back seat.
The Apex-Wellell i-Explorer 4 comes with 2 X Cane Holder
Weighing less than 30 kg, these motor powered wheelchairs offer mobility in a light package. Component parts assemble quickly and allow for easy transfer in-and-out of your car"s trunk. A transportable electric wheelchair offers compact size ideal for confined spaces or narrow doorways. These lightweight frames easily fold or disassemble into manageable pieces making them the lightest and easiest powerchairs to take along with you.
Accessories
- Liftable footrest
- Torch
- Mobile phone holder
- Tablet holder
- Folding footrest
- Travel Suitcase
- Can holder
- Joystick for carers or accompanying person
- Front and rear light
- USB port
- Headrest
- Travel Bag to transport the batteries
3.520,00€
(10% VAT included)
REMEMBER: If you have a disability certificate greater than 33% degree, you are entitled to a VAT reduction on this product.
Free Shipping in Spain (peninsula).
Our physical store is located at Calle Cavanilles 7, 28007 Madrid.
Secure SSL Purchase (+info)
Returns: 15 days.
Need any assistance? Contact us +34 915701682
Financing:

Cetelem
From 3 to 60 months
Calculate your fee
Batteries: (2 x 24V x 12Ah)
Weight and dimensions (length x width x height): 108 x 61 x 95 cm;
Folded dimensions: 45 x 61 x 84 cm
Weight: 29,5 kg (27 kg without battery)
Maximum loading capacity: 150 kg
Engine Type: Brushless 24v-250W
Maximum speed: 6 kms
Turning radius: 90 cm
Digital joystick
Warranty:
Aluminum body- 5 years
Engine- 1 years
Batteries- 6 months
Joystick - 1 year
Control panel: - 1 year
Colours: Grey
*Data provided by the manufacturer
Warranty: 2 years and 6 months on the batteries
10% VAT and transportation included
Free shipping for orders shipped to Peninsular Spain. Please contact us for orders shipped to the Spanish islands and to other countries.
Reduced VAT rate (4%) will be applied to customer provided 33% disability certificate 33% (or higher degree)