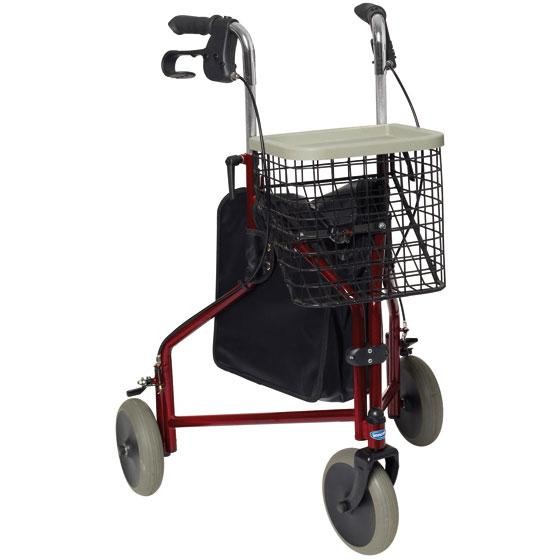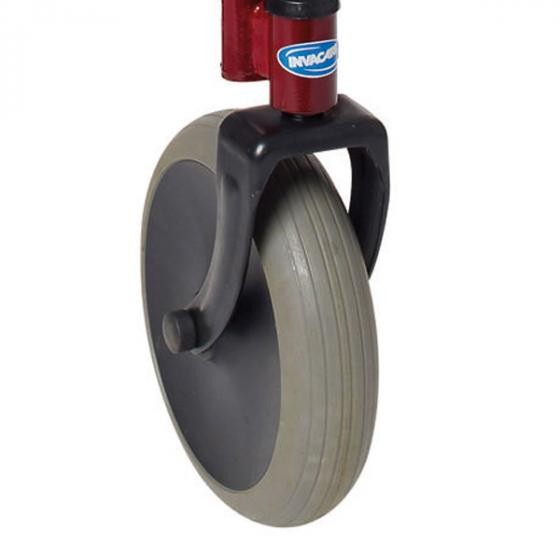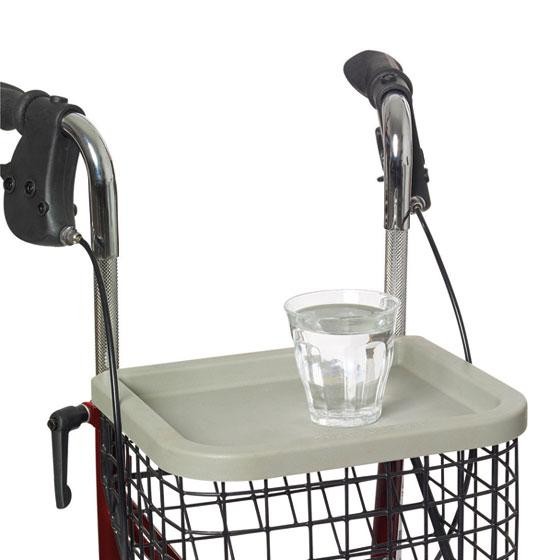 Invacare Delta P429/2
Invacare Delta P429/2 is a lightweight rollator. 3 Wheels. Lighter and smoother - wherever you want to go!
The new edition of the Invacare Delta P429/2 has been improved to make it lighter and easier to use plus it has some additional features for added convenience. Invacare Delta P429/2 is a lightweight rollator that now features a new style of wheel so that its easier to manoeuvre and runs smoothly even over rough surfaces. It has a handy basket, bag and tray; providing more space to carry items
Features
+ Rollator walker with 3 wheels.
+ The ergonomic grips are height adjustable and both have self-locking brake levers.
+ Folds easily for transport or storage.
+ Soft solid tires for a better ride of 190mm. diameter.
+ Garnet color
Technical details
+ Total width: 67cm.
+ Width between wheels: 46cm.
+ Adjustable height: 81 to 94cm.
+ Length: 60cm.
+ Weight: 6Kg.
+ Maximum recommended weight: 135 Kg
A walker or walking frame is a tool for disabled people, who need additional support to maintain balance or stability while walking, most commonly due to age-related physical restrictions.
The person walks with the frame surrounding their front and sides and their hands provide additional support by holding on to the top of the sides of the frame. Traditionally, a walker is picked up and placed a short distance ahead of the user. The user then walks to it and repeats the process. With the use of wheels and glides, the user may push the walker ahead as opposed to picking it up. This makes for easier use of the walker, as it does not require the user to use their arms to lift the walker. This is beneficial for those with little arm strength.
A walker is often used by those who are recuperating from leg or back injuries. It is also commonly used by persons having problems with walking or with mild balance problems.
Also related is a hemi-walker, a walker about half the size of a traditional walker which is intended for use by persons whose dexterity is limited or non-existent in one hand or arm. These walkers are more stable than a quad cane (a cane with four points that touch the ground, as opposed to one), but are not recommended as highly as a traditional walker for those who can use it.
85,00€
(10% VAT included)
Free Shipping in Spain (peninsula).
Our physical store is located at Calle Cavanilles 7, 28007 Madrid.
Secure SSL Purchase (+info)
Returns: 15 days.
Need any assistance? Contact us +34 915701682
Financing:

Cetelem
From 3 to 60 months
Calculate your fee
Total width: 67cm.
Width between wheels: 46cm.
Adjustable height: 81 to 94cm.
Length: 60cm.
Weight: 6Kg.
Maximum recommended weight: 135 Kg
* Data provided by the manufacturer.
Warranty: 2 years
10% VAT and transportation included
Free shipping for orders shipped to Peninsular Spain. Please contact us for orders shipped to the Spanish islands and to other countries.