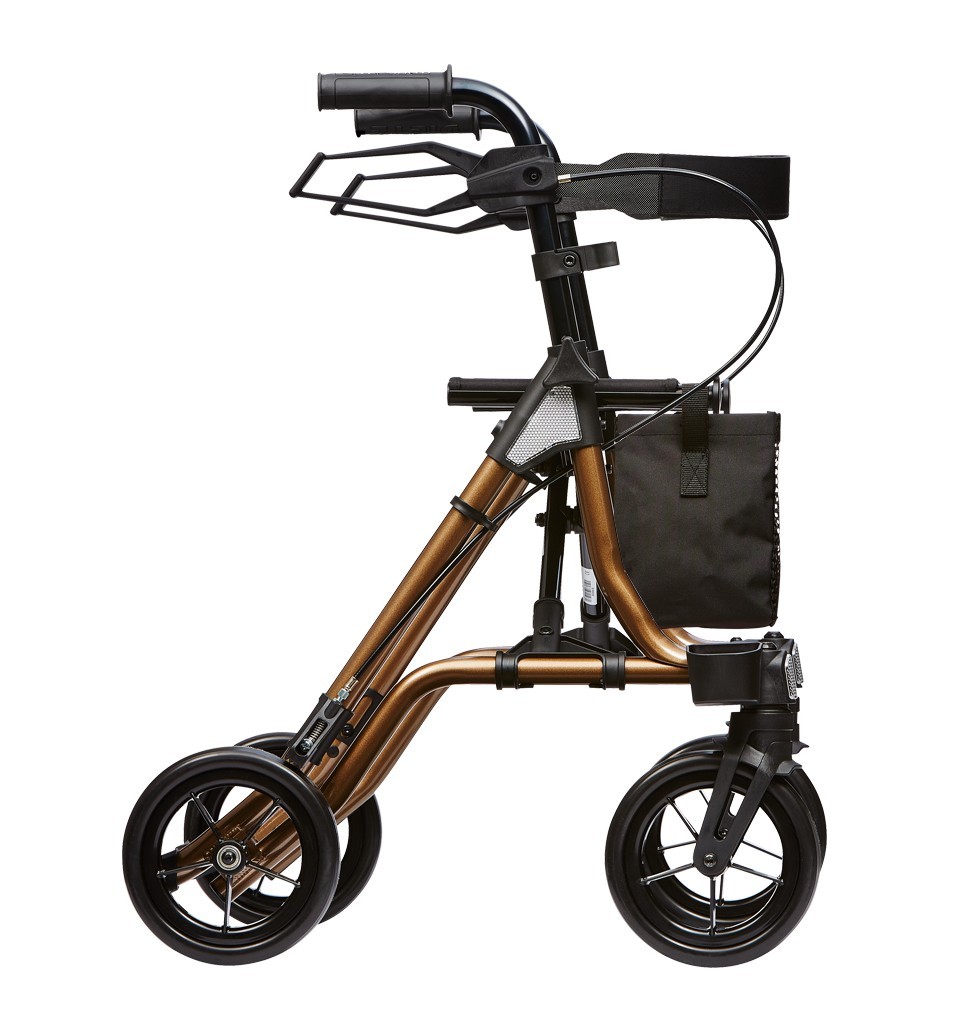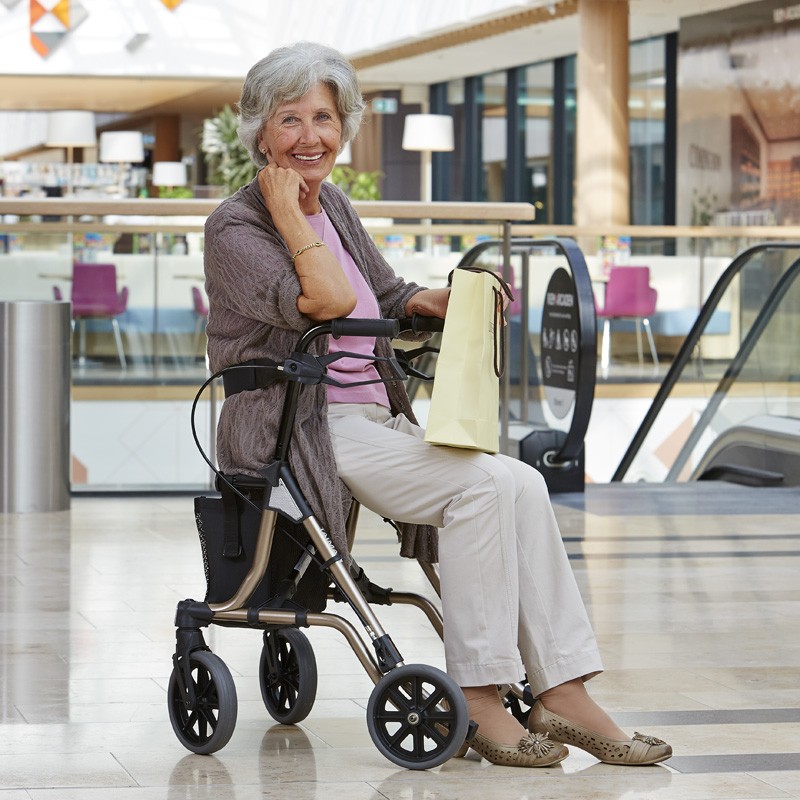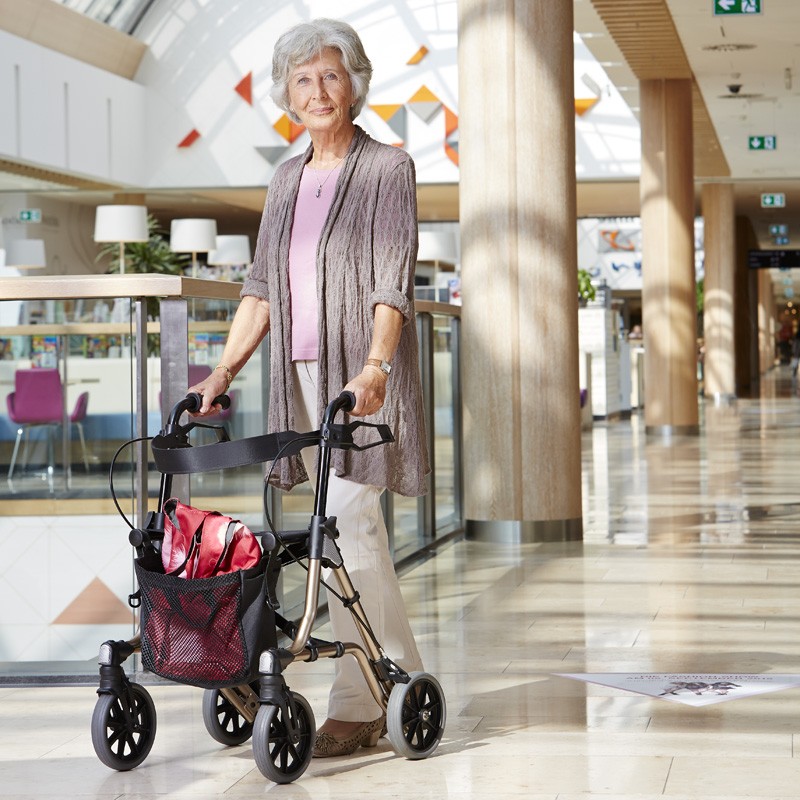 Rollator TAIMA S-GT
Rollator TAIMA S-GT is the latest in mobility. Rollator TAIMA S-GT is the latest generation of a German made rollator, with a modern look. Ultralightweigh (only 6.4 kg). It drives and maneuvers with optimal stability both indoors and on the street. Rollator TAIMA S-GT is also foldable (folded width of 23 cm.) And remains standing when folded. Includes shopping cart and cane stand.
Features
+ Safe: Higher wheels that provide greater stability. Braking system with locking function that allows a safe stop.
+ Comfortable: Incorporates seat with backrest. With adjustable height handles and ergonomic handles
+ Complete: With storage bag.
+ Transport mode, occupying minimum space
+ Weight 6.4 kg.
The rollator, also called wheeled walker, was invented by the Swedish Aina Wifalk in 1978, herself a polio sufferer. Although originally a brand name, "rollator" has become a genericized trademark for wheeled walkers in many countries, and is also the most common type of walker in several European countries.
The rollator consists of a frame with three or four large wheels, handlebars and a built-in seat, which allows the user to stop and rest when needed. Rollators are also often equipped with a shopping basket. Rollators are typically more sophisticated than conventional walkers with wheels. They are adjustable in height and are light-weight, yet sturdier than conventional walkers. The handlebars are equipped with hand brakes that can be lifted or pushed downward to instantly stop the rollator. The brakes can also be used in maneuvering the rollator; by braking one side while turning the rollator towards that side a much tighter turning radius can be achieved.
230,00€
(10% VAT included)
Free Shipping in Spain (peninsula).
Our physical store is located at Calle Cavanilles 7, 28007 Madrid.
Secure SSL Purchase (+info)
Returns: 15 days.
Need any assistance? Contact us +34 915701682
Financing:

Cetelem
From 3 to 60 months
Calculate your fee
Seat width: 39 cm
High seat: 51 cm
Total width: 58 cm
Adjustable cuffs: 76 cm 86 cm
Total folded width: 23 cm
Maximum user weight: 150 Kg
Rollator weight: 6.4 Kg
* Data provided by the manufacturer.
 Warranty: 2 years
10% VAT and transportation included
Free shipping for orders shipped to Peninsular Spain. Please contact us for orders shipped to the Spanish islands and to other countries.