Walking Vest Standing Sling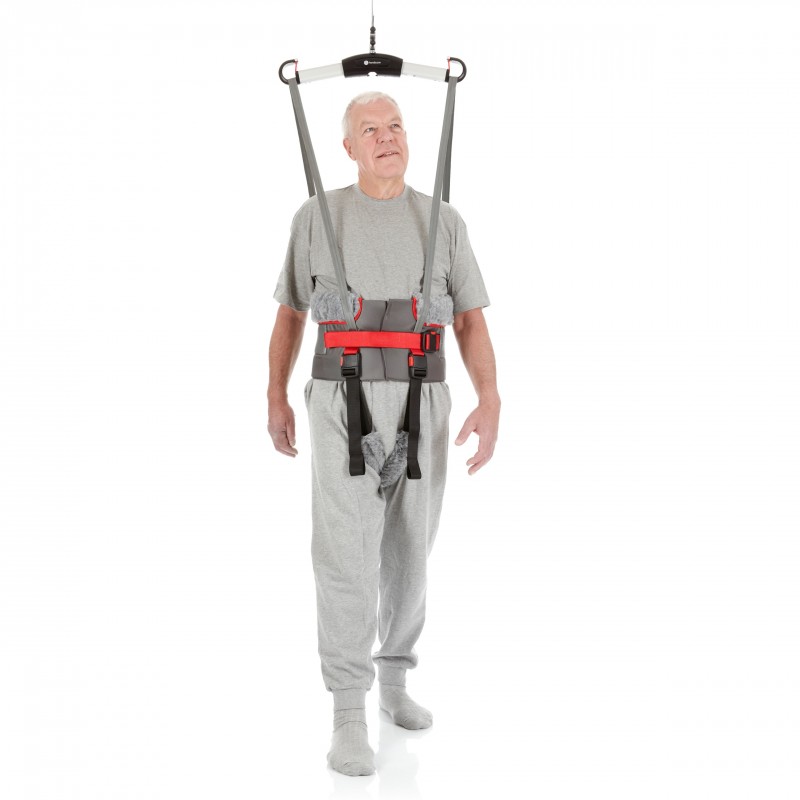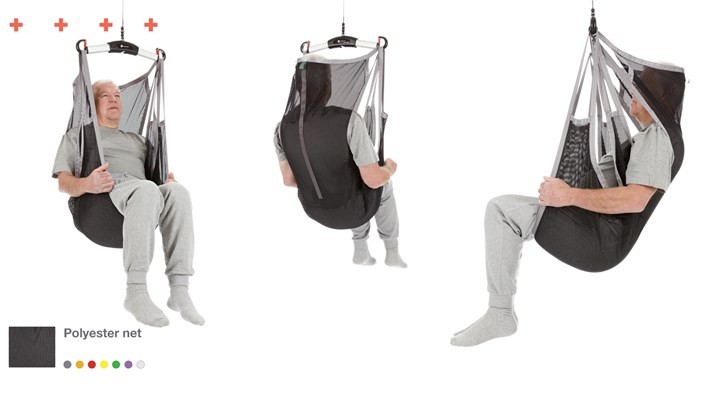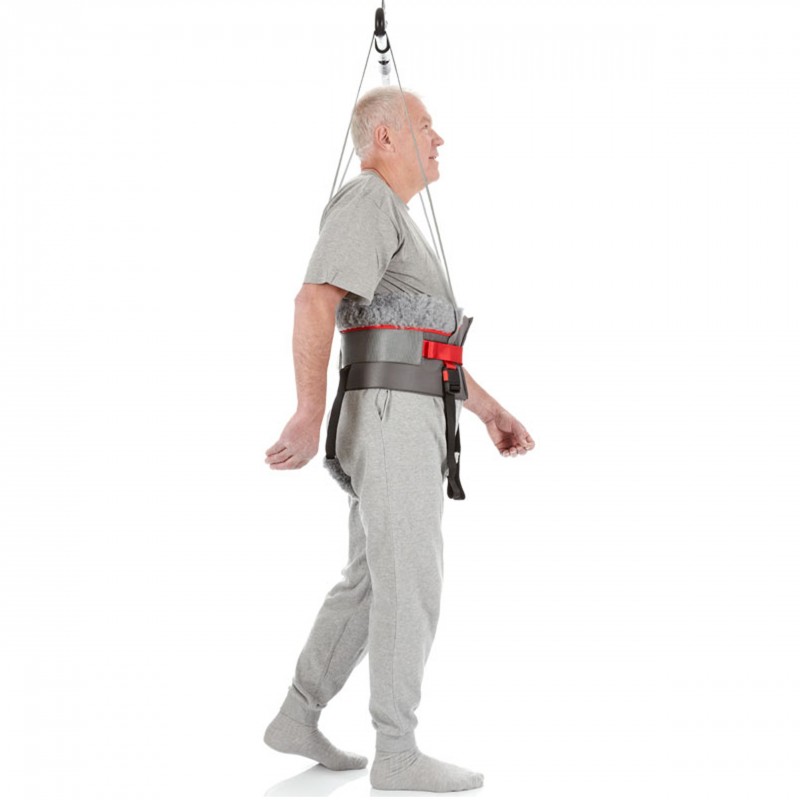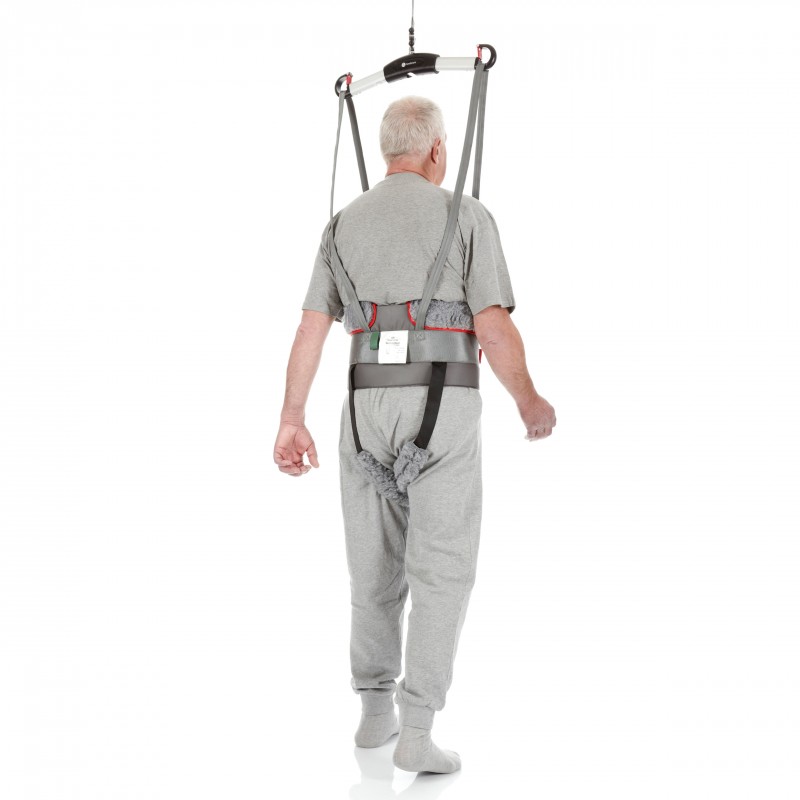 Walking Vest Standing Sling
Each model of our slings has been designed and manufactured to perform optimally, both for users and carers, in one or more specific lifting situations. Some models and materials work best for transfers in a sitting position, for example between bed and chair, while others are adapted for situations such as lifting from a reclined position, for hygiene, bathing or showering. Each product page includes information on which situations are suitable for the available sling models.
All harnesses can be used to advantage in conjunction with SystemRoMedic ™ mobile cranes and overhead crane systems, but can of course also be used with other manufacturers' cranes. For more information on possible combinations, please consult your local SystemRoMedic ™ dealer.
WalkingVest is a lifting vest that is designed to be used in standing and gait training with the help of a mobile or stationary lift. WalkingVest is designed to provide support in the groin and around the upper body and is held in place with the help of a padded groin strap.

209,00€
(21% VAT included)
Free Shipping in Spain (peninsula).
Our physical store is located at Calle Cavanilles 7, 28007 Madrid.
Secure SSL Purchase (+info)
Returns: 15 days.
Need any assistance? Contact us +34 915701682
Financing:

Cetelem
From 3 to 60 months
Calculate your fee
• Easy to position for the caregiver
• Designed to provide greater safety and protection during gait training
• Provides support in the groin and around the upper body
• Safe operational load 300 kg
* Data provided by the manufacturer.
Warranty: 2 years
21% VAT and transport included
Free shipping for orders sent to mainland Spain. Contact us for orders shipped to the Spanish islands and other countries.