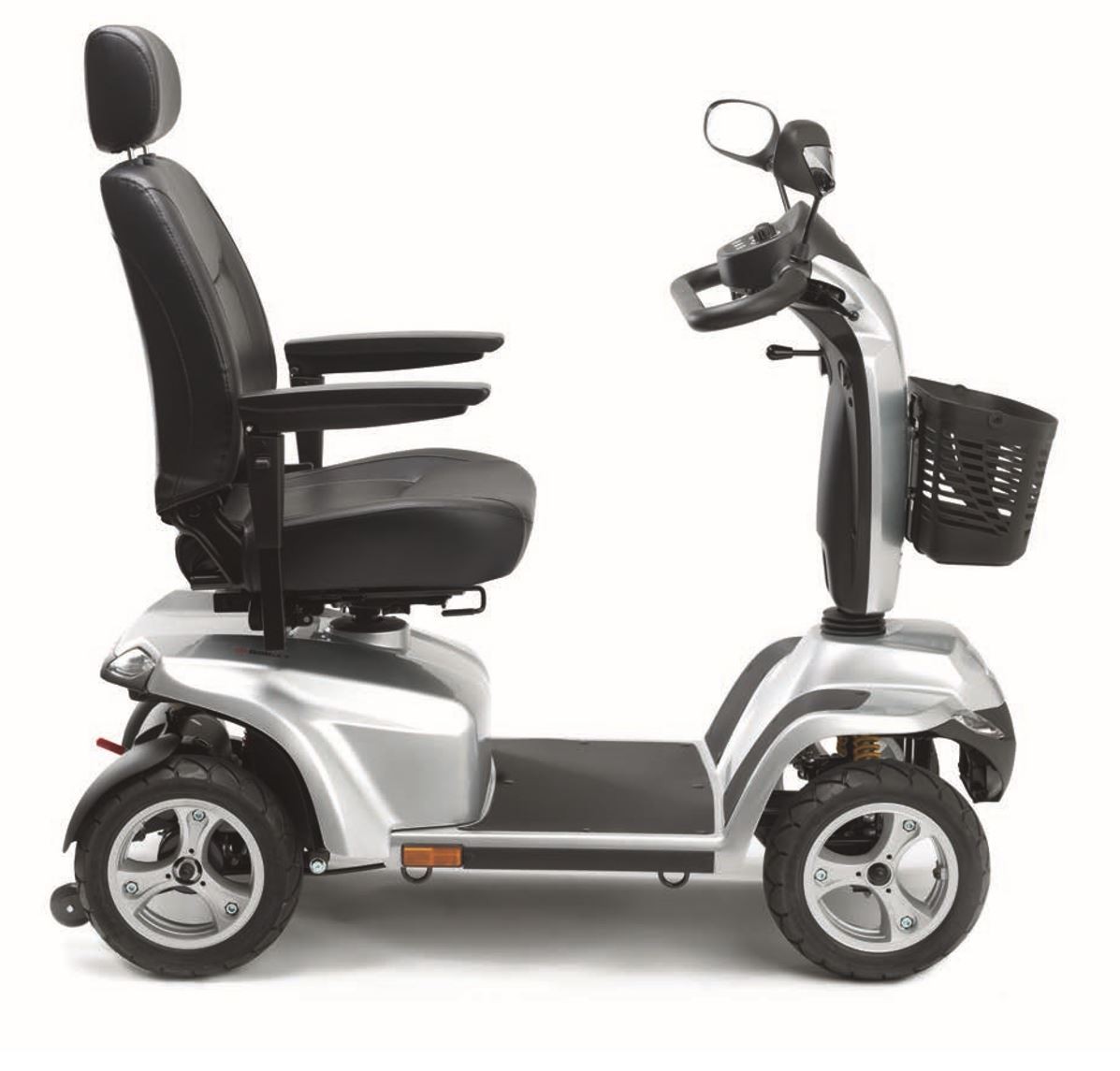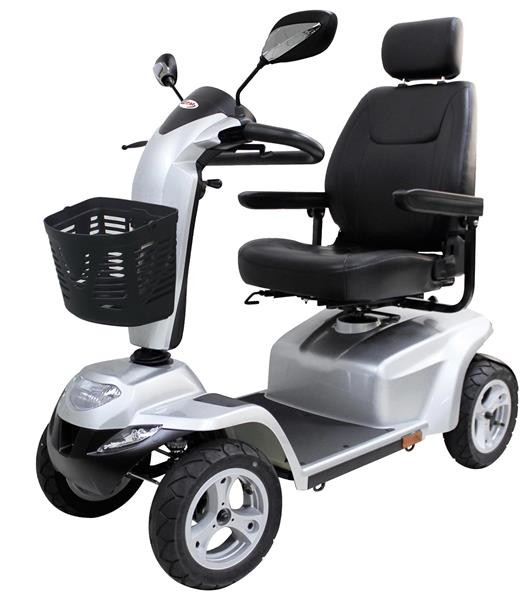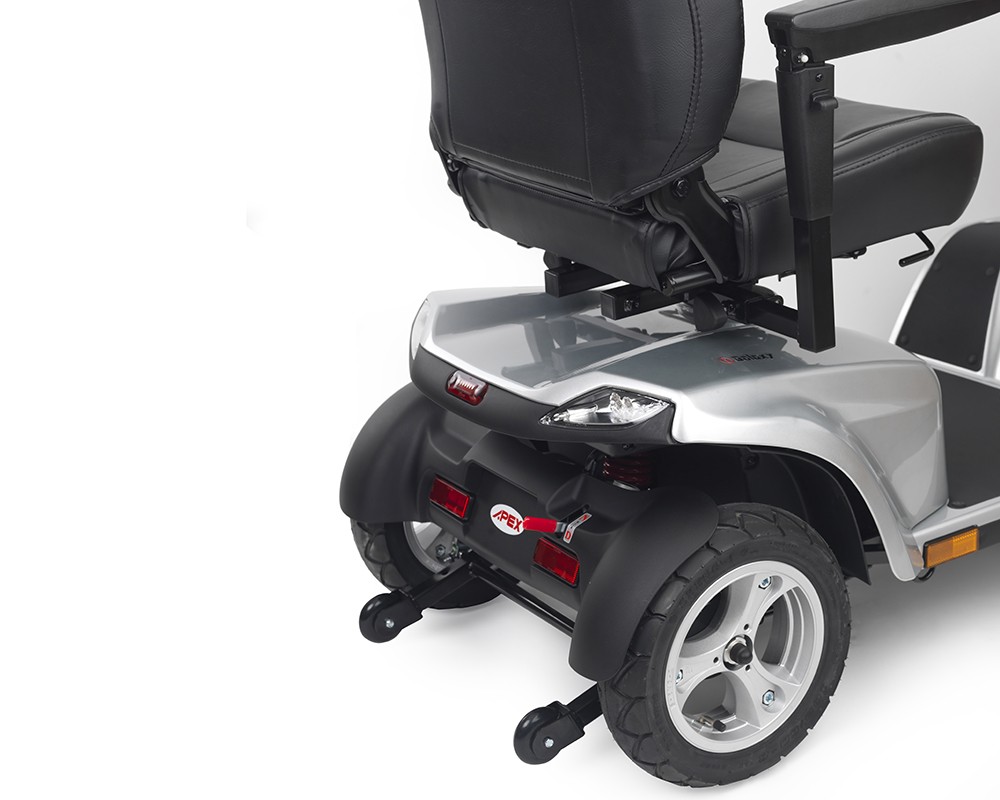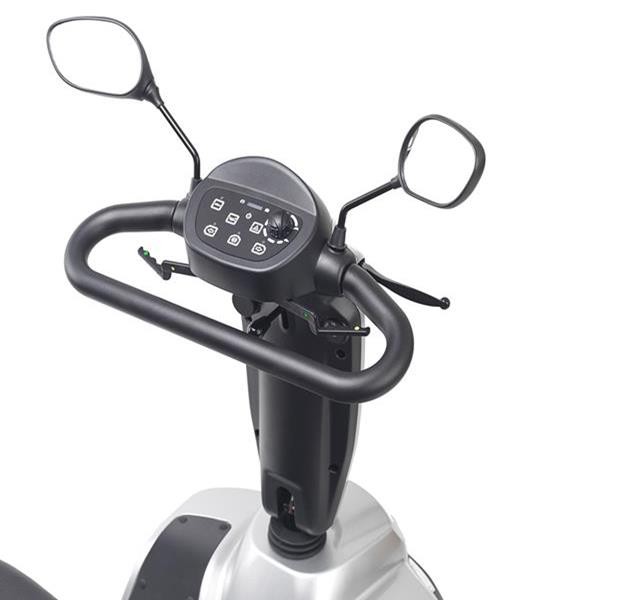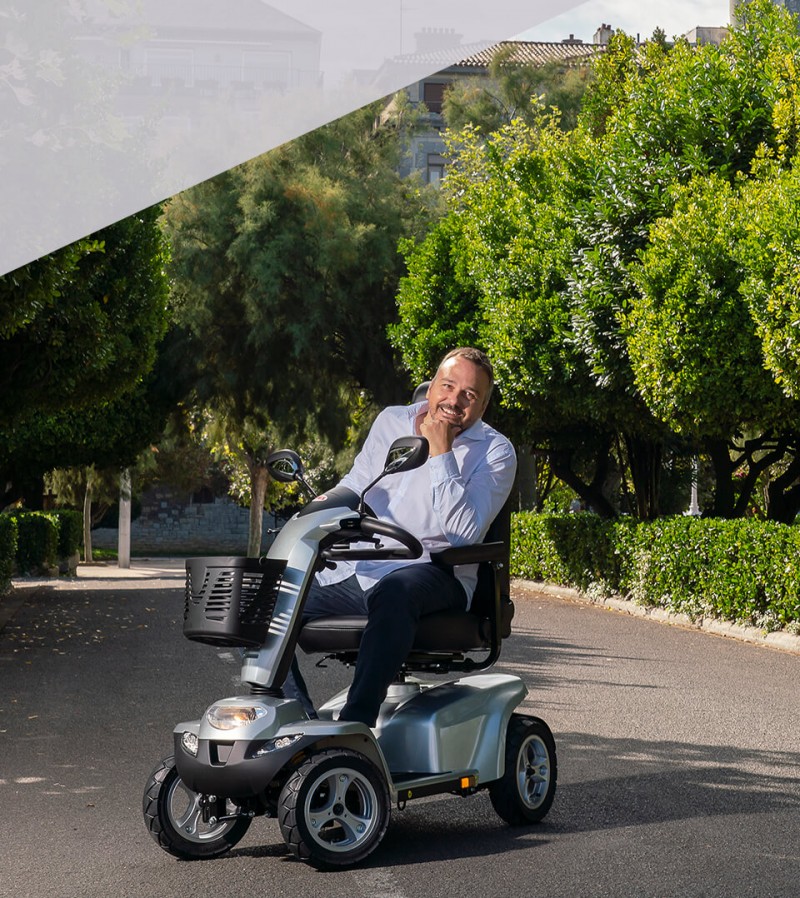 Apex-Wellell i-Galaxy
The Apex-Wellell i-Galaxy heavy duty electric mobility scooter presents a perfect balance between performance and comfort. Power and reliability in a single scooter, which allows you to reach where others do not reach.
Features of the Apex-Wellell i-Galaxy
+ Powerful: With 850W motor and two 75 Ah batteries.
+ Reliable: Thanks to the quality of your motor and electronics. With a fairing that protects the scooter pieces from corrosion and water.
+ Comfortable: Revolving and adjustable seat in depth. Adjustable armrests in width and height. With front and rear suspension and 13 "wheels for greater comfort.
With weight capacities of up to 180 Kg, a heavy duty mobility scooter like the Apex-Wellell i-Galaxy is strong enough to accommodate almost any user. When compared with lighter units, heavy duty models tend to feature bigger motors, wider bases, and larger tires. While a lighter model may be difficult to maneuver through rougher landscapes, a heavy duty mobility scooter is designed to tackle even the most challenging terrain.
Heavy-duty power scooters have larger air-filled tires, higher ground clearances, greater range and higher top speeds, making them the best mobility solution for longer outdoor use. The Apex-Wellell i-Galaxy heavy duty mobility scooter come in luxury model with weight capacity up to 180 kg. It is the best way to travel in style!
Product Features
- Rotating seat and adjustable in depth
- Folding backrest
- Folding armrests and adjustable in height and width
- Ergonomic handlebar
- Rear suspension. Disengage lever and anti-roll wheels
- Adjustable driving column
- Front suspension. With brake, front, intermittent and emergency lights
Optional accesories
- Mobile phone holder
- Crutch holder
- Oxygen bottle holder
- Back bag with crutch holder
- Windshield
4.509,00€
(21% VAT included)
REMEMBER: If you have a disability certificate greater than 33% degree, you are entitled to a VAT reduction on this product.
Free Shipping in Spain (peninsula).
Our physical store is located at Calle Cavanilles 7, 28007 Madrid.
Secure SSL Purchase (+info)
Returns: 15 days.
Need any assistance? Contact us +34 915701682
Financing:

Cetelem
From 3 to 60 months
Calculate your fee
- Dimensions (length x width x height): 138 x 68 x 126 cm
- Weight with battery: 117 Kg
- Weight of the batteries: 31 Kg
- Maximum loading capacity: 180 Kg
- Maximum speed: 15 km/h
- Turning radius: 160 cm
- Degree of security while ascending: 10º
- Motor type 850W, 5000 rpm
- Front wheels: 33 cm
- Rear wheels : 33 cm
- Hand brake and electromechanical brake
- Front and rear suspension
- Battery size 12V 75Ah (x2)
- 8A external charger
Color: Silver
* Data provided by the manufacturer.
Warranty: 2 years and 6 month on the batteries
21% VAT and transportation included
Free shipping for orders shipped to Peninsular Spain. Please contact us for orders shipped to the Spanish islands and to other countries.
Reduced VAT rate (4%) will be applied to customer provided 33% disability certificate (or higher degree)