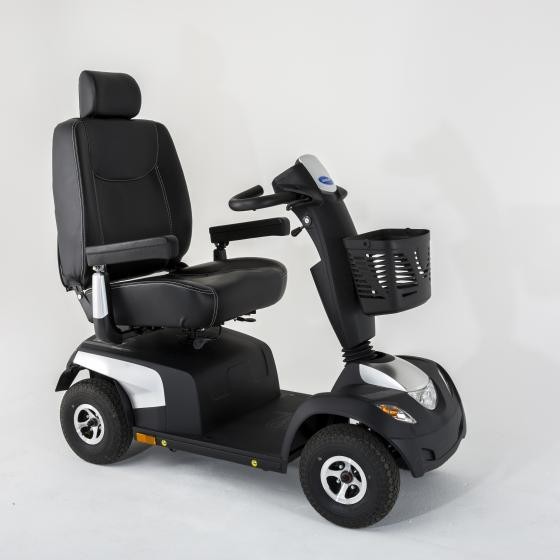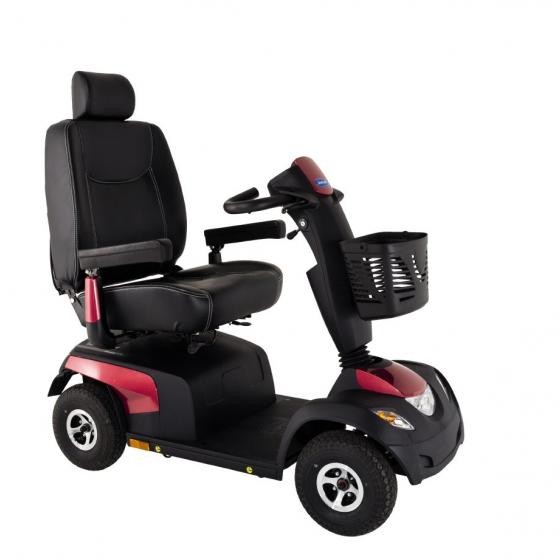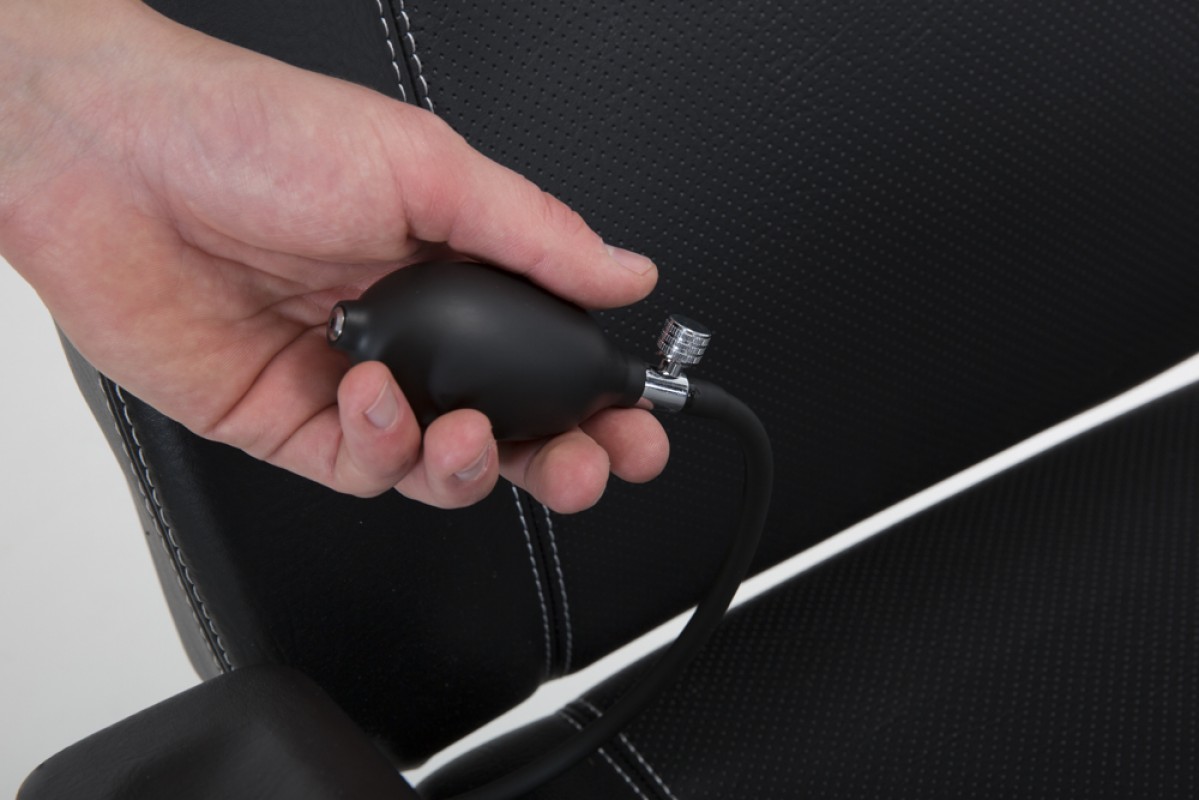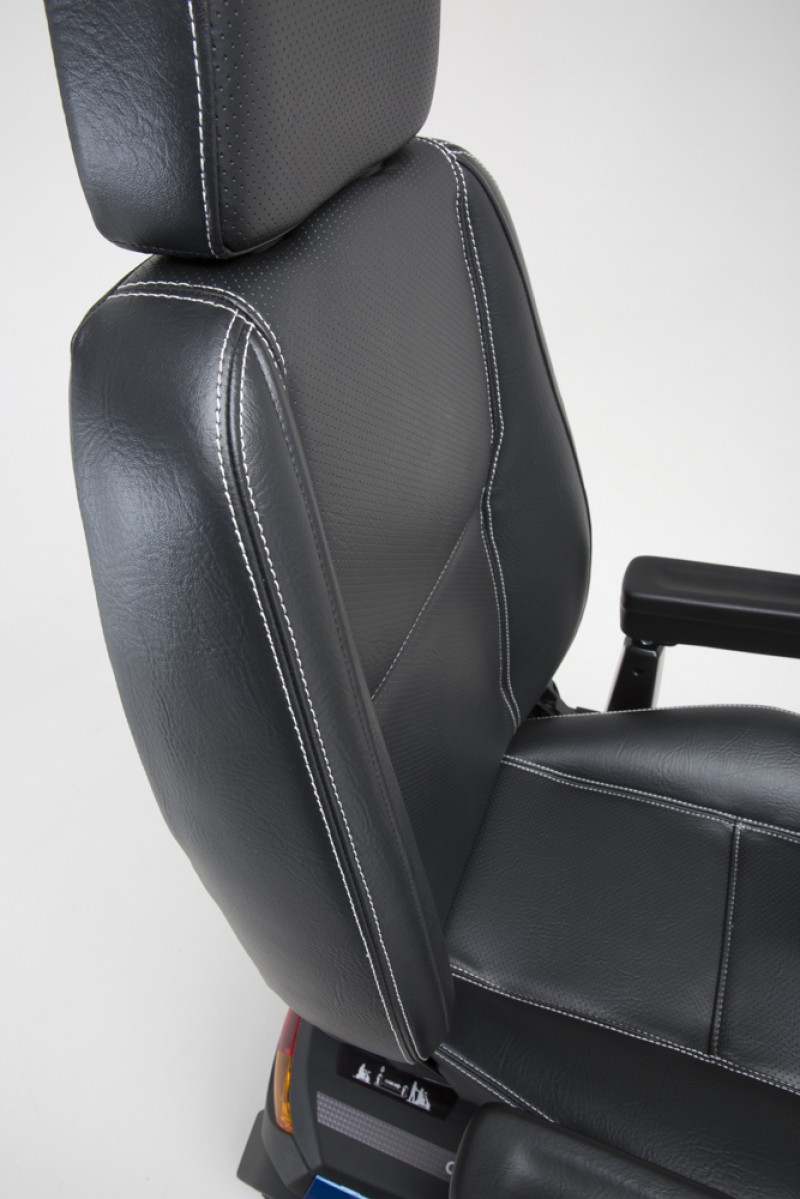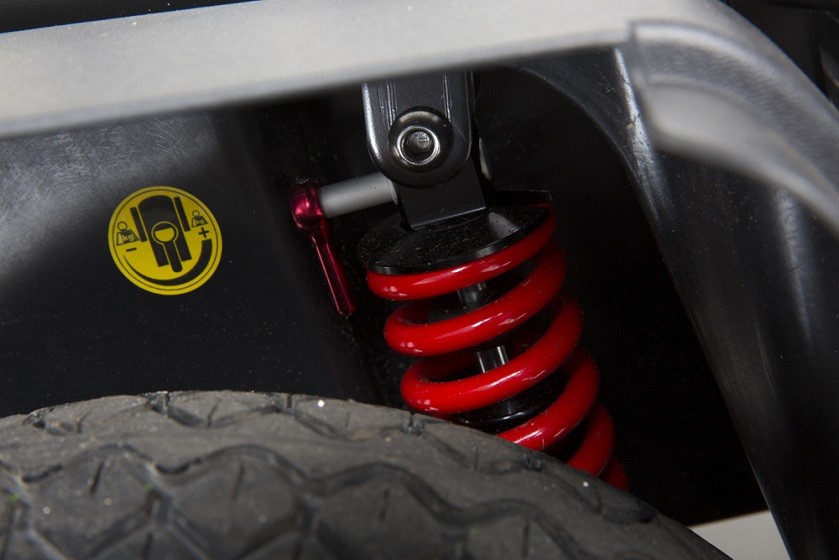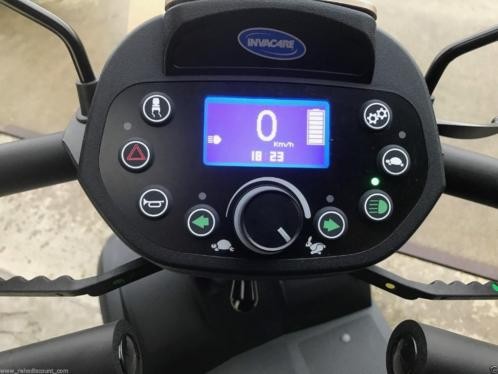 Invacare Comet Ultra
The Comet is the flagship of the Invacare range of scooters and comes packed with features that enable a safe, fast and enjoy.
Ideal for those with larger body shapes, the Invacare Comet Ultra offers a secure, supportive and powerful driving experience without compromising on style or functionality. Packed with all of the safety features and driving characteristics seen throughout the Comet family, the Invacare Comet Ultra will get you to your destination quickly and efficiently, in complete comfort and control.
Invacare Comet Ultra Bariatric 4 wheel mobility scooter is designed for users up to 34 stone. The Invacare Comet Ultra is part of the new enhanced models replacing the Invacare Comet scooter. Whatever the terrain, you´ll enjoy a controlled and sturdy drive!!
The ultra model is equipped with heavy duty suspension system, 13" pneumatic tyres, and 26" w, reclining and swivelling seat.
With its large wheels, a powerful motor and adjustable suspension system in both the front and rear of the chassis, the Comet simply invites adventure. The Comet is equipped with an electronic speed reduction feature, which automatically decreases speed when going round bends: this ensures safe, comfortable manoeuvres at all times. Intelligent electronics offer a visual and audio signal when the batteries need recharging. The unique lighting system includes an easily visible DUAL-bulb headlight, indicators that automatically switch off and an integrated heavy-duty brake light for safety.
Compact for convenience
Ergonomic handles help you execute precise manoeuvres in tight spaces and offer relief to hands and arms during longer trips. The adjustable tiller lever is positioned opposite the handbrake and is within easy reach. A two-step disengaging lever protects the scooter from free-wheeling if accidentally knocked out of drive mode.
Simplicity and ease of use
Using only quality components not only makes the Comet reliable, but easy to service. Simply remove the top cover to access batteries, electronics, motor and cables. The motor and electronics are protected from corrosion and water (splash protection) which safeguard the vital workings of the scooter against dirt and water preventing any unnecessary malfunction. The lights operate in such a way that lights still function if one bulb blows. The Comet has undergone extensive testing in the German independent TÜV test laboratory and complies with the Medical Device Standards for Europe
Power, reliability and customisation
Due to a carefully thought out design process and a robust construction, the safety and stability of the Comet Ultra is never a concern; even for users weighing up to 220kg. Developed with the highest quality components and safety features, the Comet Ultra makes a trustworthy companion no matter where you go. Furthermore, its flexibility and adaptability means you can customise your scooter to suit your unique style and individual preference.
Reinforced height and width adjustable armrest
Can be easily adjusted to the user and offers additional support when getting on and off the scooter
Improved suspension
To offer superior comfort to larger individuals.
Complete comfort and support
The special contoured Ultra Seat has been developed in conjunction with therapists to ensure an optimum seating position and increased comfort. In addition, a pneumatically adjustable lumbar support allows for further comfort when seated if and when required. The reinforced seat base and adjustable armrests offer excellent support and allows the use of the armrest as additional support when getting on and off the scooter.
New enhaced features include:
+ Comet Ultra 4 wheeled scooter, 10km/h (6 mph)
+ All New heavy duty Suspension System
+ 10 colours 5 Classic colours and 5 Premium Colours
+ Large 26" Wide, reclining and swivelling seat, with pneumatic lumber cushion
+ Width, height and angle adjustable armrests
+ New Ergonomic Delta handlebar with easy tiller adjustment
+ 13" pneumatic black tyres
+ Adjustable seat height and depth
+ 2 x 75Ah batteries
+ Lighting system with indicators and automatic brake light
+ Two step disengaging lever
+ Antisplash protection for electronics
+ Clear Intuitive control panel with LCD screen
+ Rearview mirror
+ 2 year warranty (6 months on batteries)
More details about the Invacare Comet Ultra scooter in the following VIDEO
5.795,00€
(21% VAT included)
REMEMBER: If you have a disability certificate greater than 33% degree, you are entitled to a VAT reduction on this product.
Free Shipping in Spain (peninsula).
Our physical store is located at Calle Cavanilles 7, 28007 Madrid.
Secure SSL Purchase (+info)
Returns: 15 days.
Need any assistance? Contact us +34 915701682
Financing:

Cetelem
From 3 to 60 months
Calculate your fee
LENGTH: 145cm.
WEIGHT: 143Kg.
MAX. LOADING CAPACITY: 220Kg.
SEAT WIDTH: 66cm.
SEAT DEPTH: 53,5cm
SEAT FLOOR HEIGHT: Min 440 - Max 510 mm
BACKREST HEIGHT: 51,5cm
OVERALL WIDTH: 665 - 685 mm
BATTERIES: 2x75 Ah. (AGM)
TURNING RADIUS: 2.750mm
TRAVEL RANGE: 58km
MAX. SPEED: 10 km / h
MAX. SLOPE: 10º
MOTOR CAPACITY: 10 km/h 650 W / 1800 W*
Colors: Choose from 10 shroud colours
* Data provided by the manufacturer.
Warranty: 2 years and 6 month on the batteries
21% VAT and transportation included
Free shipping for orders shipped to Peninsular Spain. Please contact us for orders shipped to the Spanish islands and to other countries.
Reduced VAT rate (4%) will be applied to customer provided 33% disability certificate (or higher degree)