Shoprider TE-889 4x4 Luxury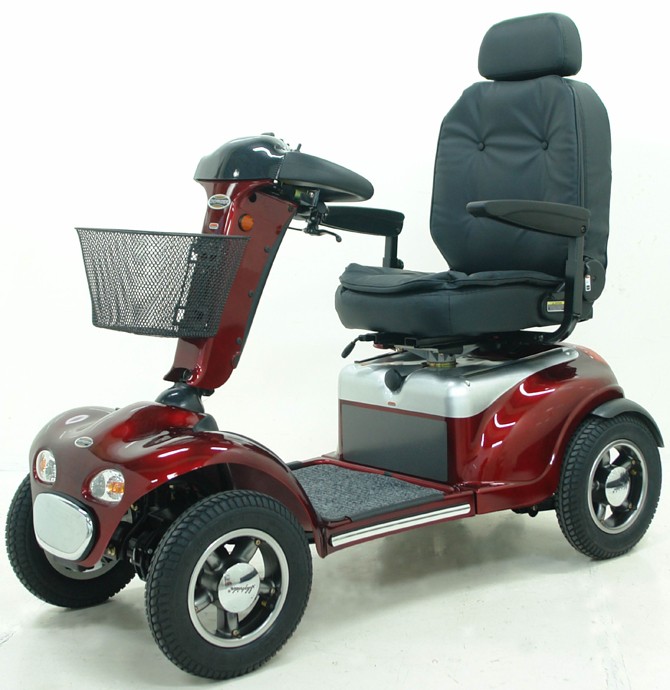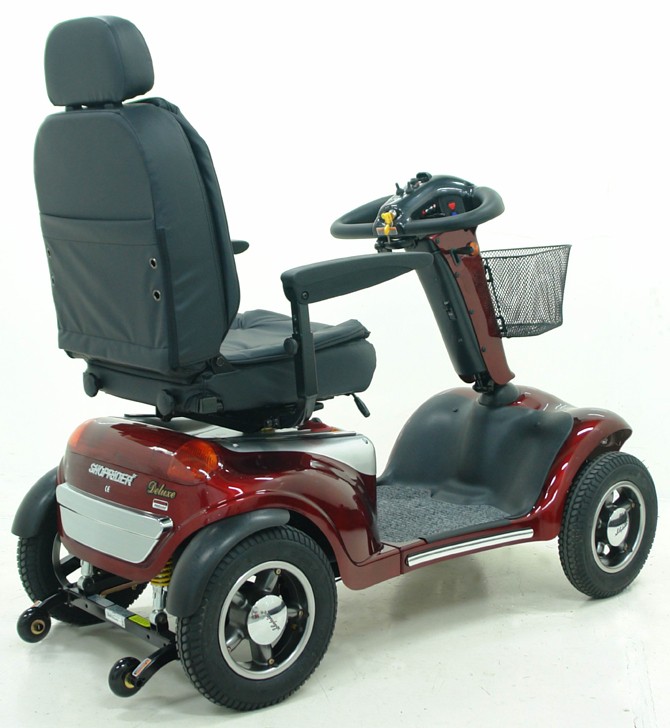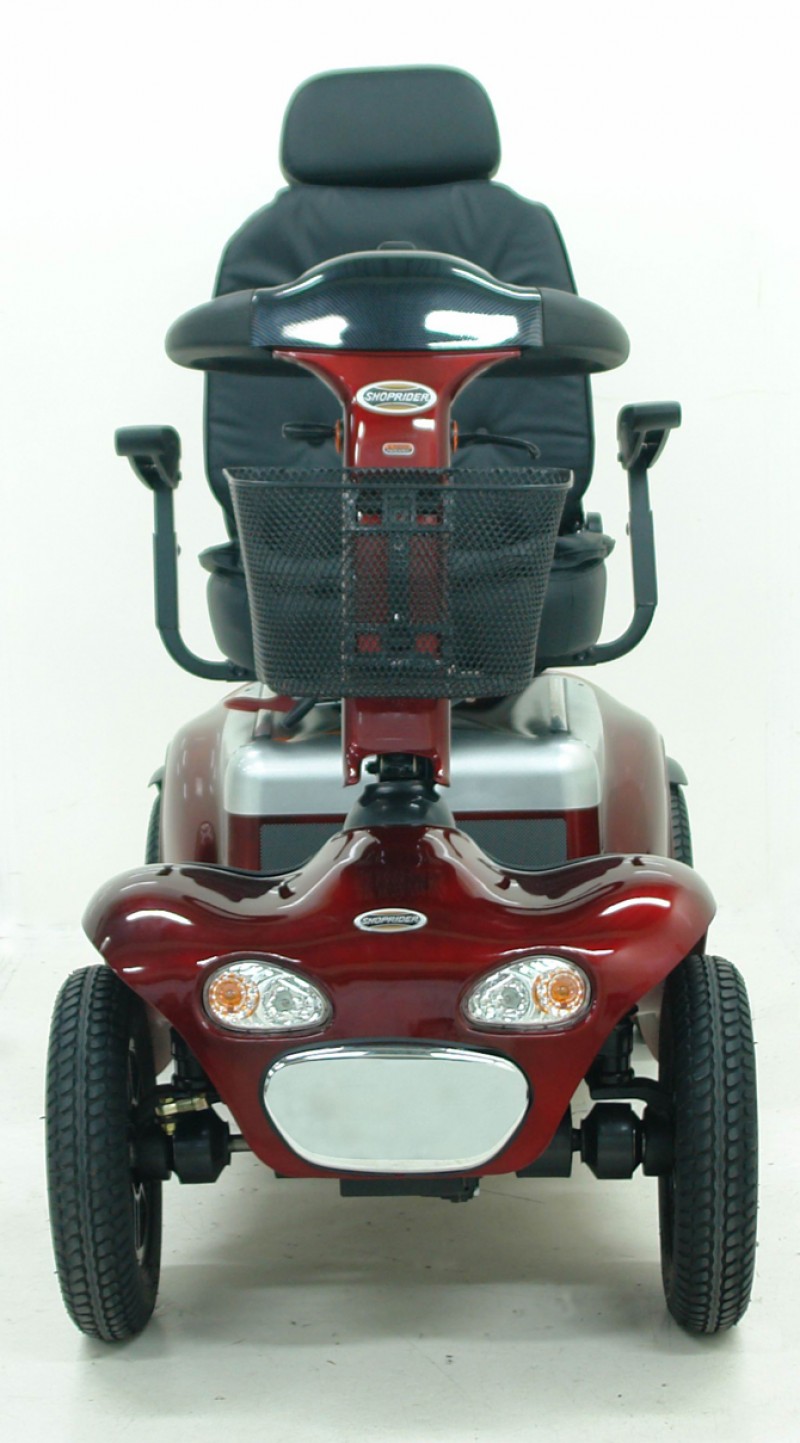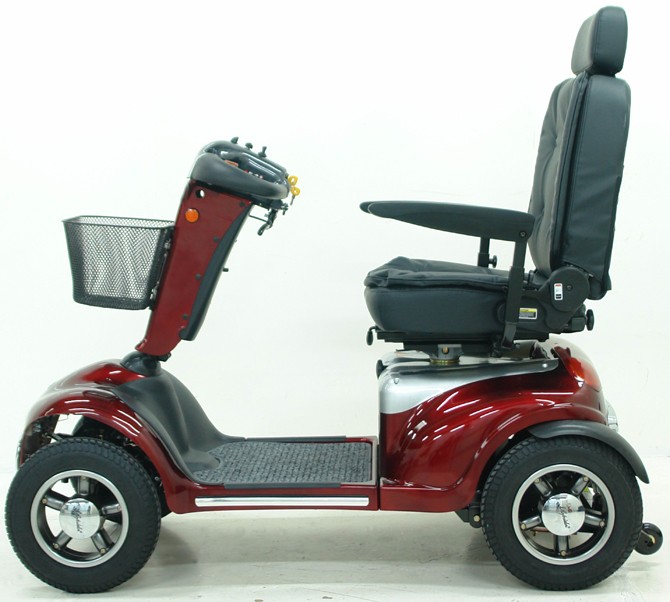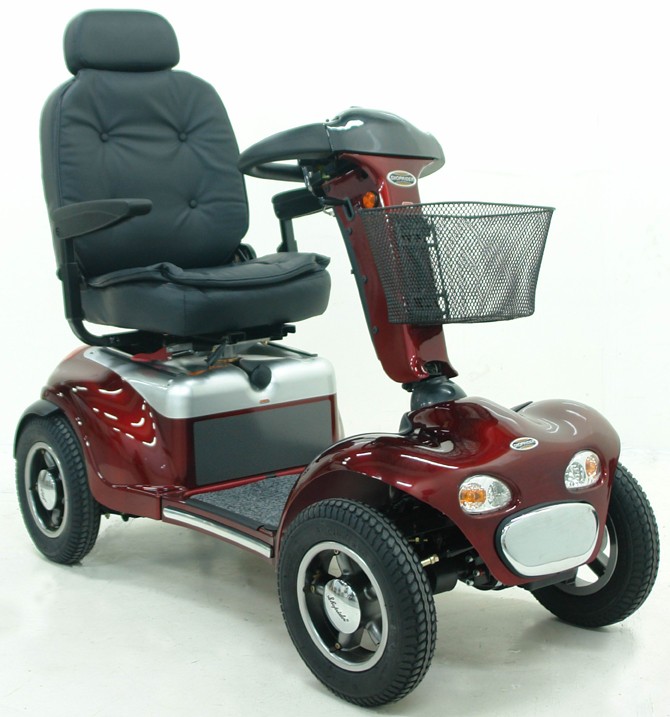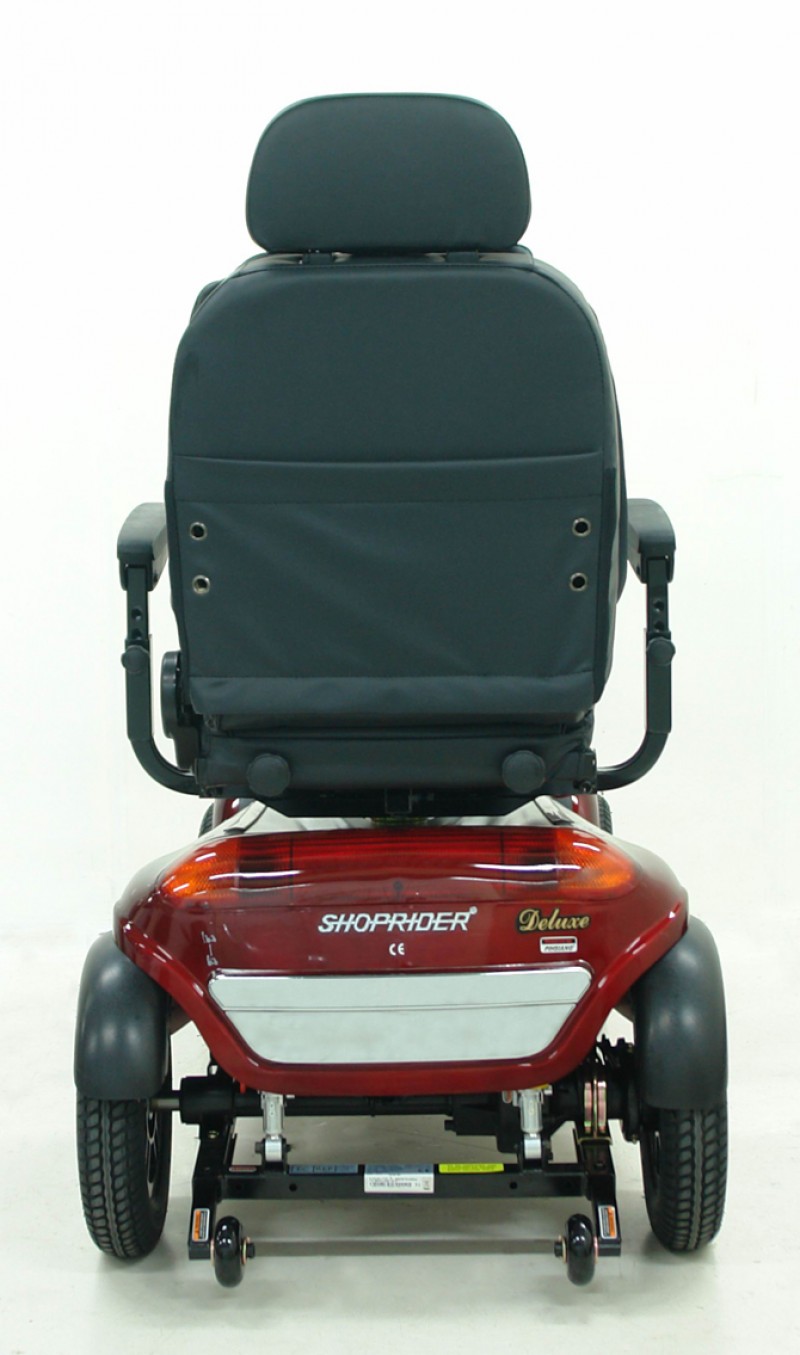 Shoprider TE-889 4x4 Luxury 
The Shoprider™ TE-889 4x4 Luxury is the budget priced alternative for large mobility scooters with a 2hp motor, 75amp gel batteries and front/rear suspension. It comes with 300mm wheels and airflow comfort seat.
The Shoprider TE-889 4x4 Luxury is an outstanding model from the extensive range of mobility scooters available from SHOPRIDER.
The Shoprider TE-889 4x4 Luxury is the budget priced alternative for a large mobility scooter, it comes with all the features your expect from a scooter of this size including a Powerful 2hp motor, Large 75amp Gel Batteries ,Front /Rear Suspension & 225kg load capacity,
The Shoprider TE-889 4x4 Luxury comes with 330mm wheels for added ground clearance, Airflow Comfort Seat, Fully rotating lockable seat, Adjustable steering tiller and multi position lift up armrests.
The reliability of this impressive scooter by SHOPRIDER™ is further enhanced by the rear wheel drive and electromagnetic brake.
WARNING: The legal speed limit in most states in public areas is 10Kph. The scooter is set up with a Hi/Lo switch which set to low will meet the legal requirements
Features:
High Back Air Flow Comfort Seat
Loop Steering Tiller
Adjustable Steering Tiller
Sliding / Rotating Seat
Variable Seat Height
Double Headlights
Rear Lights & Indicators
Hazard Lights
Front & Rear Bump Pads
Shopping Basket
Front and Rear Suspension
High and Low Speed
Width Adjustable and Lift Up Arm Rests
L.E.D Battery Level Warning
Large Battery Capacity
If you do not mind being admired and if looking for luxury and sportiness. If you are looking design and safety. If you want maximum security, speed and travel range. If you want to differentiate yourself, this is the scooter with more options and standard features in the market.
4.400,00€
(21% VAT included)
REMEMBER: If you have a disability certificate greater than 33% degree, you are entitled to a VAT reduction on this product.
Free Shipping in Spain (peninsula).
Our physical store is located at Calle Cavanilles 7, 28007 Madrid.
Secure SSL Purchase (+info)
Returns: 15 days.
Need any assistance? Contact us +34 915701682
Financing:

Cetelem
From 3 to 60 months
Calculate your fee
WHEELS: 4
LENGTH - WIDTH: 145x68 cm
ENGINE: 1500W / 550W
BATTERIES: 2x80 Ah
MAXIMUM SPEED: 12.5 km/h
TRAVEL RANGE: 34 Km
SCOOTER WEIGHT: 157 Kg
MAX LOADING CAPACITY: 225 Kg
MAX SLOPE: 20 %
HANDLE: Ergonomic
WHEEL TYPE: Pneumatic
BUMPER: NO
LIGHTS: YES
INDICATORS: NO
MIRRORS: NO
HEADREST: YES
SAFETY BELT: NO
Colors: Red burgundy
* Data provided by the manufacturer.
Warranty: 2 years and 6 month on the batteries
21% VAT and transportation included
Free shipping for orders shipped to Peninsular Spain. Please contact us for orders shipped to the Spanish islands and to other countries.
Reduced VAT rate (4%) will be applied to customer provided 33% disability certificate (or higher degree)