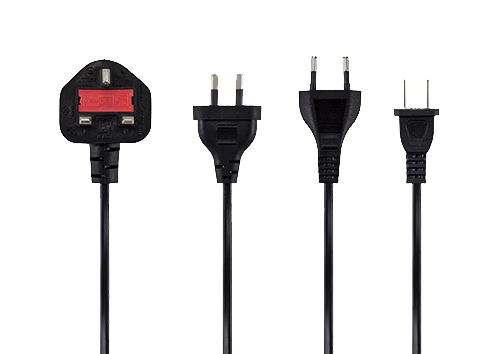 Cable Kit
A simple 'switch and match' solution for travelers who own a Movinglife ATTO scooter, so you are always prepared for any socket and ready to charge.
Features
-Be geared to charge with any socket while traveling
-Safest and quickest way to charge the ATTO
-Fits perfectly into the ATTO Backpack or Essentials Pouch compartment
-Charge safely and quickly no matter where in the world you are
60,50€
(21% VAT included)
Part number: 600-004238
4 cables that fit into any socket at any destination
Best charging solution for the ATTO
Fits perfectly into carrying accessories ATTO Backpack or ATTO Essentials Pouch
Works seamlessly with other ATTO Accessories
*Data provided by the manufacturer
Warranty: 3 años
21% VAT and transportation included
Free shipping for orders shipped to Peninsular Spain. Please contact us for orders shipped to the Spanish islands and to other countries.