ATTO Left Hand Throttle Kit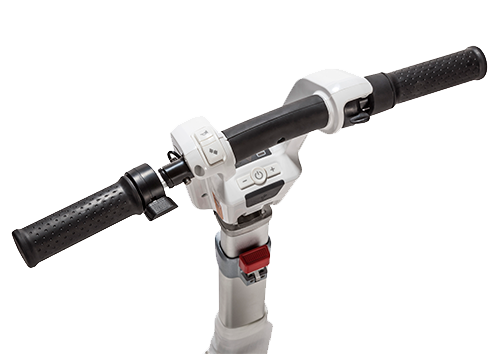 ATTO Left Hand Throttle Kit
Use this simple adaptation to provide optimal steering control of your Movinglife ATTO scooter for left-handed users.
Features
-100% control of the direction with the dominant hand
-Ergonomically matched to support left-handed use
-Designed to work seamlessly with other ATTO accessories
-Requires one-time certified professional installation
• Steer safely with your left hand
• Designed to adapt the ATTO to fit ergonomically
• Works seamlessly with other ATTO accessories
217,80€
(21% VAT included)
Part number: 600-004395
Dimensions: 21cm x 7cm x 5.5cm / 8.27" x 2.76" x 2.17"
Weight: 0.19 Kg / 0.42 lbs
*Data provided by the manufacturer.
Warranty: 3 years
21% VAT and transportation included
Free shipping for orders shipped to Peninsular Spain. Please contact us for orders shipped to the Spanish islands and to other countries.