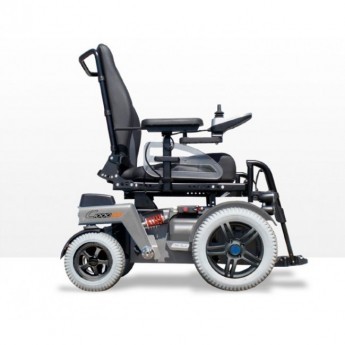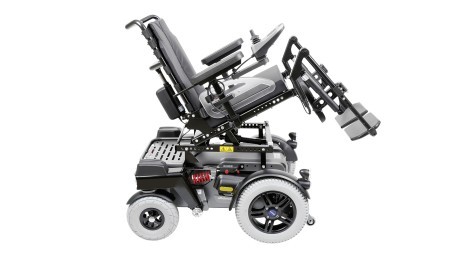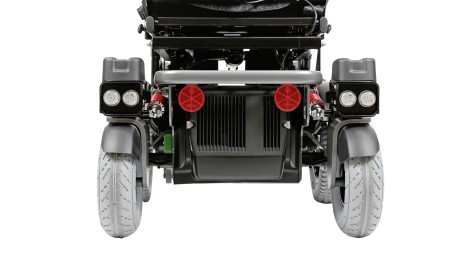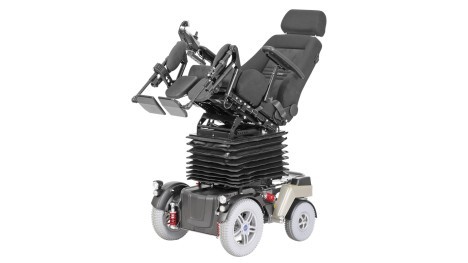 Otto Bock C1000 DS
Thanks to its new steering, the Otto Bock C1000 DS chair is very easy to use and can be practically rotated on site. The wheelchair is suitable for indoor and outdoor spaces.
Thanks to its low seat height, the Otto Bock C1000 DS chair can be easily placed under tables and workplaces, and complicated travel is no longer necessary.
The easy to operate and understand control can be individually adjusted and combined with all the special Otto Bock controls. In addition, the special controls in Able50 offer ambient control. The Otto Bock C1000 DS chair's input modules allow you to control a wide variety of household appliances (eg television, light switches or a computer).
The Otto Bock C1000 DS front wheel drive electric wheelchair convinces with its exceptional driving characteristics and great maneuverability. The independent electronic power steering of the guide wheels enables precise and fast handling, also indoors. Because of this, the chair has high stability and a small turning radius of only 75cm The possibility of moving the point of gravity with a few simple movements guarantees optimum transfer of force to the road surface
Thanks, among others, to the seat elevation of up to 40cm, the Otto Bock C1000 DS provides great freedom of movement. Flexible height adjustment makes it possible to approach tables or workplaces without any problem
The Otto Bock C1000 DS can mount any special remote control from the Otto Bock range, hence it is appropriate for degenerative pathological conditions The full suspension chassis, footrest, seat and backrest regulations, as well as complete equipment allow highly comfortable driving , also on long-distance journeys Lighting by LEO's is an added safety mechanism.
Product features
6 km/h and optional 10 km/h
Full suspension chassis
Power assisted steering, guarantees the best driving indoors and outdoors
Displacement of the gravity point by variable battery position
Anatomical seats with individual adaptations
Electric adjustments such as tilting and seat elevation, backrest recline, lifting footrest
Special controls such as chin, puff-absorption, companion, etc.
Possibility of environment control
Contact us for price information
Free Shipping in Spain (peninsula).
Our physical store is located at Calle Cavanilles 7, 28007 Madrid.
Secure SSL Purchase (+info)
Returns: 15 days.
Need any assistance? Contact us +34 915701682
Financing:

Cetelem
From 3 to 60 months
Calculate your fee
Max speed: 6 km/h (optional 10km / h)
Batteries: 75ah gel
Autonomy: 35km
Maximum charge time: 12h
Empty weight: 160kg
Maximum load: 140kg
Obstacle overcoming: 10cm
Earrings: 17%
Width: 68cm
Length: 108cm
Turning radius: 75cm
Seat height: from 40cm
Width: 38 / 48cm
Tilting: 30º
Backrest height: 55cm
Colors: oxide / black
*Data provided by the manufacturer
Warranty: 2 years and 6 months on the batteries
10% VAT and transportation included
Free shipping for orders shipped to Peninsular Spain. Please contact us for orders shipped to the Spanish islands and to other countries.
Reduced VAT rate (4%) will be applied to customer provided 33% disability certificate 33% (or higher degree)