Lira dynamic anti-bedsore mattress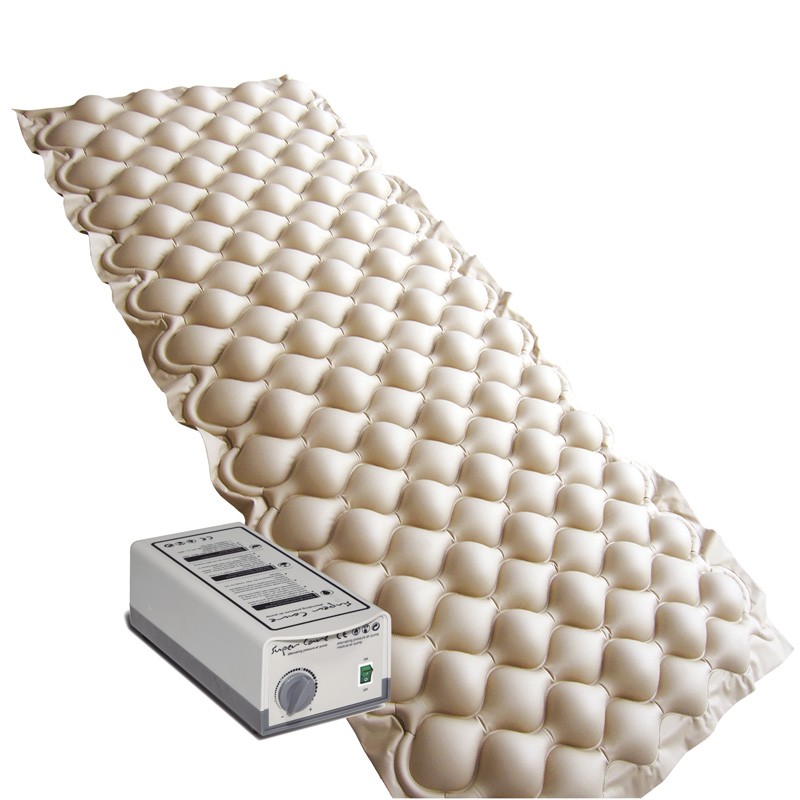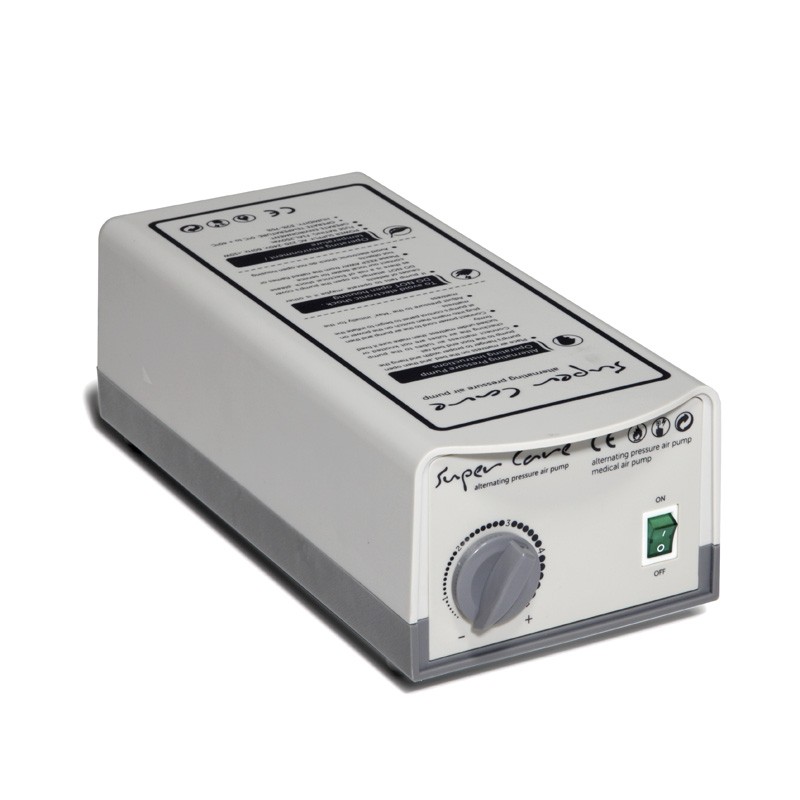 Lira Dynamic Anti-Bedsore Mattress
Lira Dynamic Anti-Bedsore Mattress is an alternating compressor and mattress system for the prevention and treatment of pressure ulcers in patients who are bedridden for long periods of time and present a low to medium risk. Alternating 6 minute cycle. Powerful and silent compressor with a flow rate of 8 liters per minute.
Preventive care against pressure ulcers includes, in addition to good skin care, the best possible nutrition and good posture, decompression devices appropriate to the patient's risk level. Alternately inflated cell and air tube mattresses are recognized as one of the best prevention therapies for these types of ulcers.
General Information
The LIRA equipment is a high quality system consisting of an alternating mattress and a compressor and is designed for the prevention and treatment of pressure ulcers in patients who are bedridden for long periods of time and who present a medium to high risk. The system is designed to treat pressure ulcers 24 hours a day.
Contraindications
In some situations, such as those described below, the patient's conditions are not compatible with the use of this alternating pressure system for pressure ulcer prevention. In any case, the doctor is the one who should indicate the convenience of this treatment.
• Cervical or skeletal traction treatments.
• Unstable spinal injuries.
90,00€
(21% VAT included)
Free Shipping in Spain (peninsula).
Our physical store is located at Calle Cavanilles 7, 28007 Madrid.
Secure SSL Purchase (+info)
Returns: 15 days.
Need any assistance? Contact us +34 915701682
Financing:

Cetelem
From 3 to 60 months
Calculate your fee
Compressor system:
• Power supply: AC 230 V / 50 Hz 10 W
• Pressure range: 40 ~ 70 mmHg / 8 liters per minute
• Cycle time: 6 minutes
• Dimensions: (26 x 12 x 8) cm. Environmental conditions • Operating temperature: 10º C ~ 35º C
• Operating humidity: 20% ~ 80% non-condensing
* Due to continued development and improvements in our products, specifications may be subject to change without prior notice.
Storage:
The equipment must be stored in a clean and dry environment and at a temperature between 10 and 35º C and a humidity of 10% to 90% maximum. AD 991 "LIRA" 7
Mattress system:
• Dimensions: (200 x 90) cm
• Weight: 2.2 Kg
• Maximum user weight: 100 Kg
Model: AS991
Mattress measures: 195 x 90 x 11cm
Compressor width: 12 cm
Compressor depth: 26 cm
High compressor: 8 cm
Compressor weight 1.10 kg
*Data provided by the manufacturer.
Warranty: 2 years
21% VAT and transportation included
Free shipping for orders shipped to Peninsular Spain. Please contact us for orders shipped to the Spanish islands and to other countries.