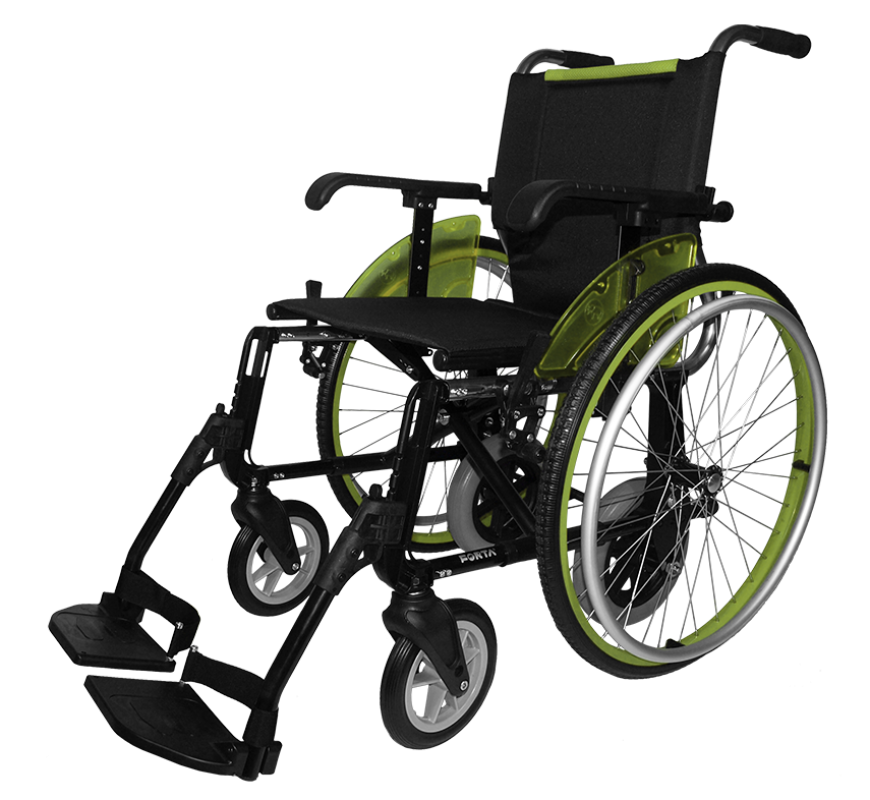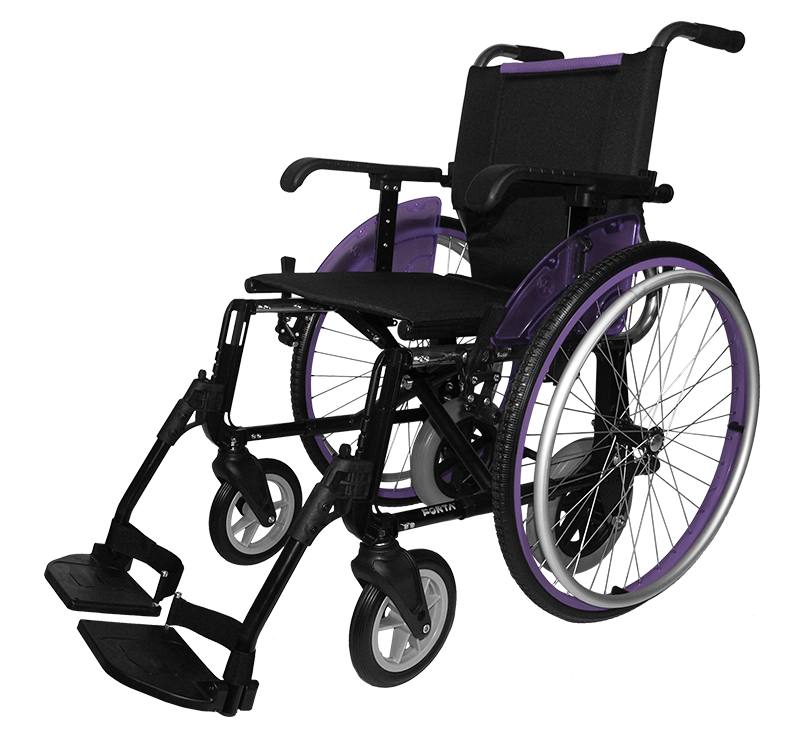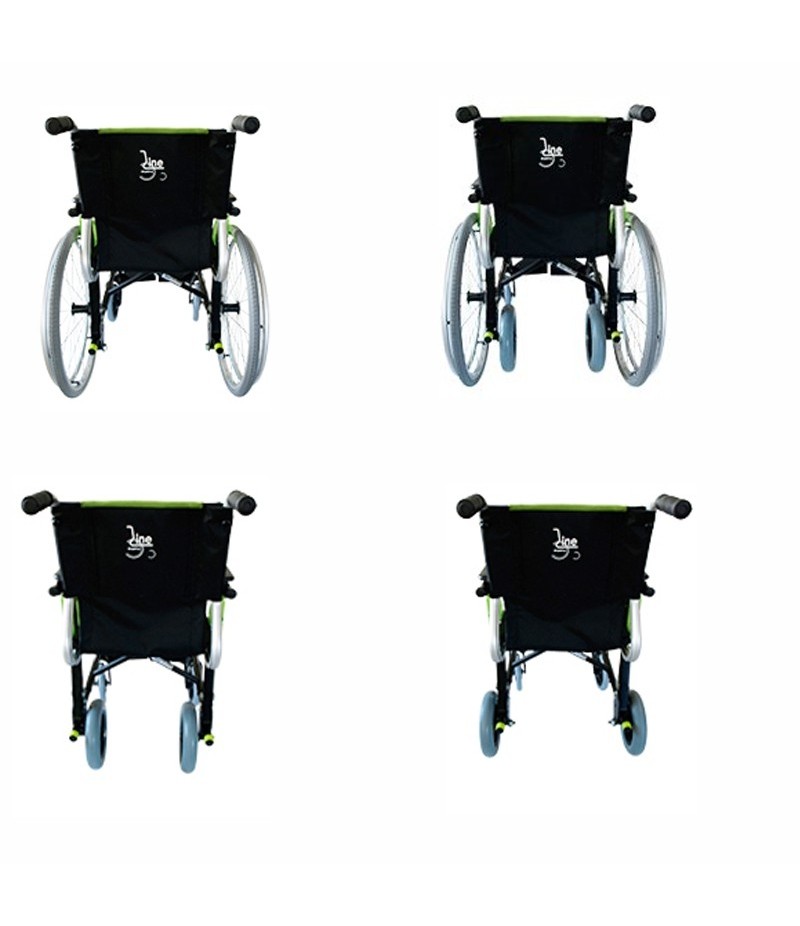 Forta Line Duo
Forta Line Duo wheelchair is a light wheelchair made of aluminum with no weldings.
Forta Line Duo is delivered with 250 AND 600 mm rear wheels. These wheels can be switched, in such a way the user can pass throught narrow alleys, doors, and so on. It is a unique concept, not to be found anywhere else in the market.
Features
+ 600 and 250 mm switchable rear wheels (quickrelease).
+ Ergonomic design of the backrest tubes that allow full seat depth use and makes that the backrest upholstery provides added lumbar support.
+ LINE wheelchair logo
+ Foldable.
+ Available sizes: 38, 41, 45, 48, 52 and 56.
+ Made of aluminum with no weldings.
+ Highly resistant and comfortable.
+ 5 different seat and armrest colors available.
+ Weight: 14,5 kg.
+ Resistance: 140 kg.
+ Height adjustable and removable footrests with no need of tools.
+ Removable armrests (no tools needed).
+ Registered design
Forta Line Duo - Accessories
Accessories: Attendant brake (1), viscolastic cushion (2), anti-tip wheels (3), elevating footrests (4), half-folded backrest (5).
370,00€
(10% VAT included)
REMEMBER: If you have a disability certificate greater than 33% degree, you are entitled to a VAT reduction on this product.
Free Shipping in Spain (peninsula).
Our physical store is located at Calle Cavanilles 7, 28007 Madrid.
Secure SSL Purchase (+info)
Returns: 15 days.
Need any assistance? Contact us +34 915701682
Financing:

Cetelem
From 3 to 60 months
Calculate your fee
Total width Size: + 18cm
Total length: 107cm
Seat height: 51cm
Maximum user weight (Kg): 140Kg
Total weight: 14.5Kg
Total length: 107cm
Seat width: 38, 41, 45, 48, 52, 56
200mm front wheels
Seat bottom: 41
Total height: 91.5cm
Length without footrest: 77cm
Rear wheels dimension Self-propelled (600mm), Transfer (300mm)
Chair material: Aluminum
Colors: Blue, Pistachio, Grey, Orange and Mallow
*Data provided by the manufacturer
Warranty: 2 years
10% VAT and transportation included
Free shipping for orders shipped to Peninsular Spain. Please contact us for orders shipped to the Spanish islands and to other countries.
Reduced VAT rate (4%) will be applied to customer provided 33% disability certificate or higher degree)