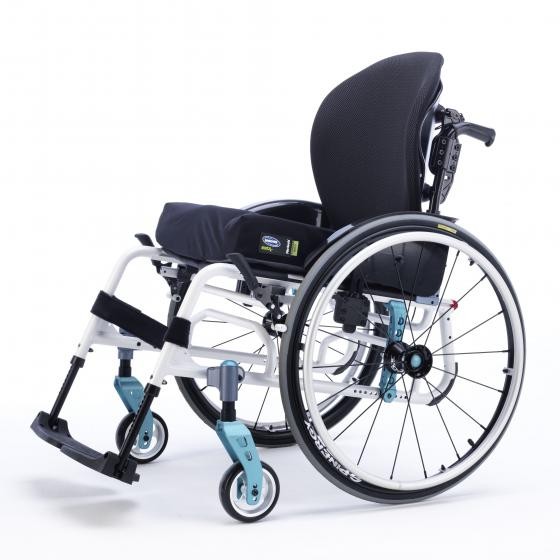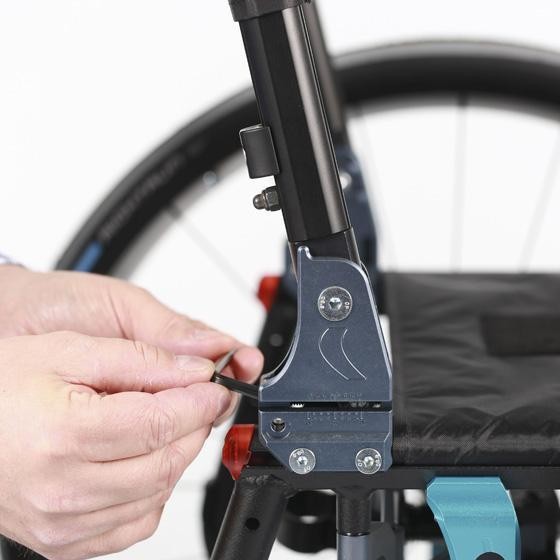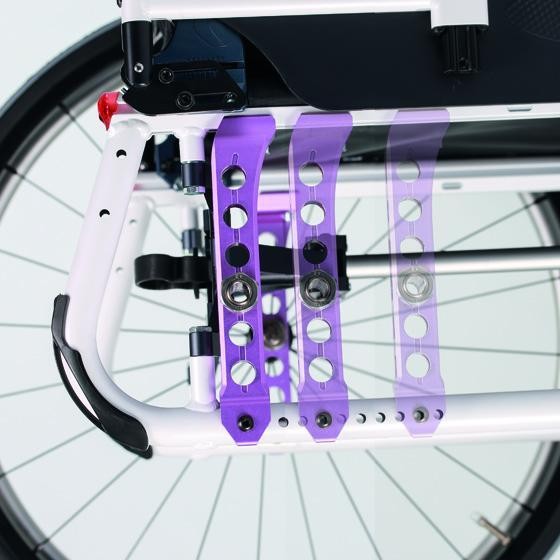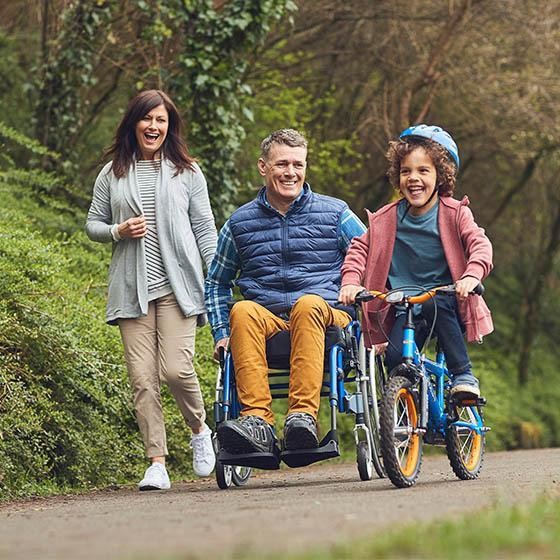 Invacare Action 5
Invacare has designed the wheelchair Action 5 for those people who despite their condition want to lead an active life. This chair is easy to drive and has a reliable design. It has been tested by experts in the area and can meet various needs due to the chair's excellent level of adjustment.
This manual wheelchair allows you to customize its design since if offers different colours such as green, blue and pink. This wheelchair is very easy to use and it comes with a comfortable driving design. Available with a fixed frame, the Action 5 Rigid offers excellent driving performance thanks to its lightweight rigid frame. Compatible with the Alber e-pilot, the Action 5 Rigid allows the users to expand their options with a motorised environmentally friendly mobility alternative.
The armrests in Invacare's Action 5 range are really easy to remove and to adjust, so it will not take too much time and effort to do so. This is one of the most innovative chairs in the market for its many benefits, as the ones mentioned above, and its possibilities of on-chair adjustments.
Great variety of colours: the user will have a lot of wheelchair colours to choose, like red, black and yellow.
Compact size and easy to store: the chair is easy to transport and store in different spaces.
Unique folding mechanism: its folding mechanism allows the frame to greatly reduce in size.
Like a car with the Alber e-pilot: users can drive it as if it were a vehicle with a steering wheel.
Removable armrests: all Action 5's armrests are easily removable from the wheelchair.
Innovative folding system
The Action 5 is using a unique patented folding mechanism making the chair very compact and effortless to store and transport.
Attractive design
User can personalize his wheelchair thanks to a large choice of frame colours and additional colour accents for the axel plate and forks.
Great driving experience
The self locking function ensures a stable and secure drive to users, the level of stability is improved compared to other folding chairs.
Highly configurable
Users can choose among a wide range of armrests, wheels and accessories to configured his own wheelchair.
A complete range
Available with a folding frame for an easy transport, Action 5 also exists in a rigid version for users looking for superior rigidity.
Perfect for adds-on
Compatible with alber motorisation, Action 5 Rigid can be connected to the Alber e-pilot, the add-on scooter which offer a new kind of mobility.
Discover more about the Invacare Action 5 ultralight wheelchair in the following VIDEO
Contact us for price information
Free Shipping in Spain (peninsula).
Our physical store is located at Calle Cavanilles 7, 28007 Madrid.
Secure SSL Purchase (+info)
Returns: 15 days.
Need any assistance? Contact us +34 915701682
Financing:

Cetelem
From 3 to 60 months
Calculate your fee
Seat depth: 350 - 500mm, in 25mm increments.
Backrest angle (fixed): 90°
Backrest angle (adjustable): 90° (15° / + 15°, without intervals)
Knee to heel length: 200 - 400mm / 330 - 460mm / 440 - 510mm in 10mm increments.
Seat height, front: 360 - 535 mm, in 25 mm increments.
Seat height, rear: 360 - 510 mm, in 25 mm increments.
Weight supported: 115 Kg.
Backrest height (fixed): 300 - 500 mm, in 25 mm increments.
Backrest height (adjustable): 360 - 400 mm / 410 - 490 mm, without intervals
Total length: 845 - 1205 mm.
Total length without legrest: 670 - 860 mm.
Total width: Seat width + 160 - 250 mm.
Total width, folded: 320 - 380 mm.
Total height: 701 - 1108 mm.
Armrest height (adjustable): No. 1: 186 - 266 mm No. 3: 205 - 280 mm
Total weight: from 12.3 kg.
Transport weight (without rear wheels or armrests): from 8.3 kg.
Maximum user weight: Seat width 305 - 355: 100 kg Seat width 380 - 530: 130 kg.
Turning width: 625 - 765 mm.
Maximum safety slope: 7°
Colors: wide rage of colors available.
*Datos proporcionados por el fabricante
Garantía: 2 años
IVA 10% y transporte incluidos.
Envío gratuito para pedidos en España peninsular. Consultar precio para pedidos con envío a las islas en España y a otros países.
Se aplicara IVA reducido 4% a clientes que presenten certificado 33% minusvalía o superior