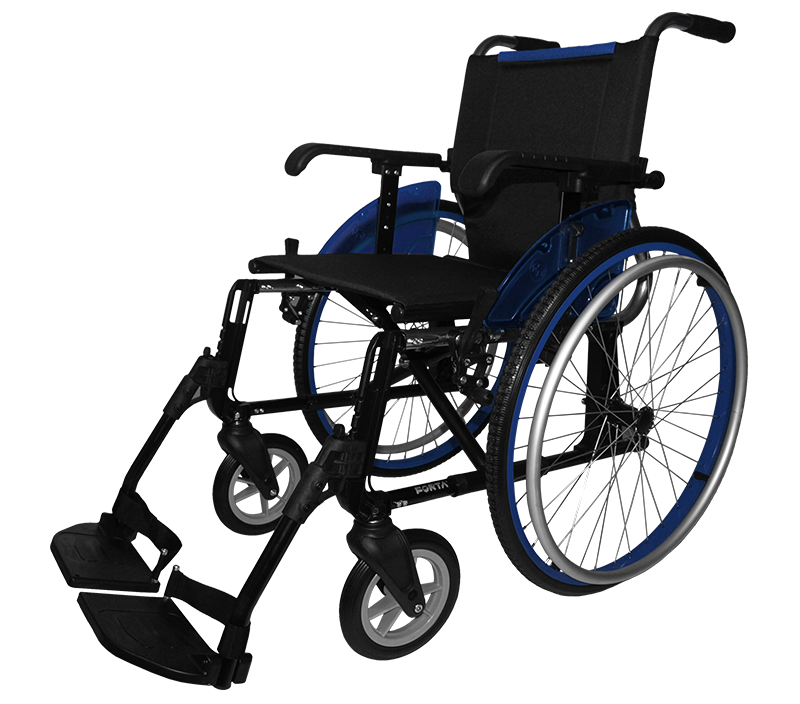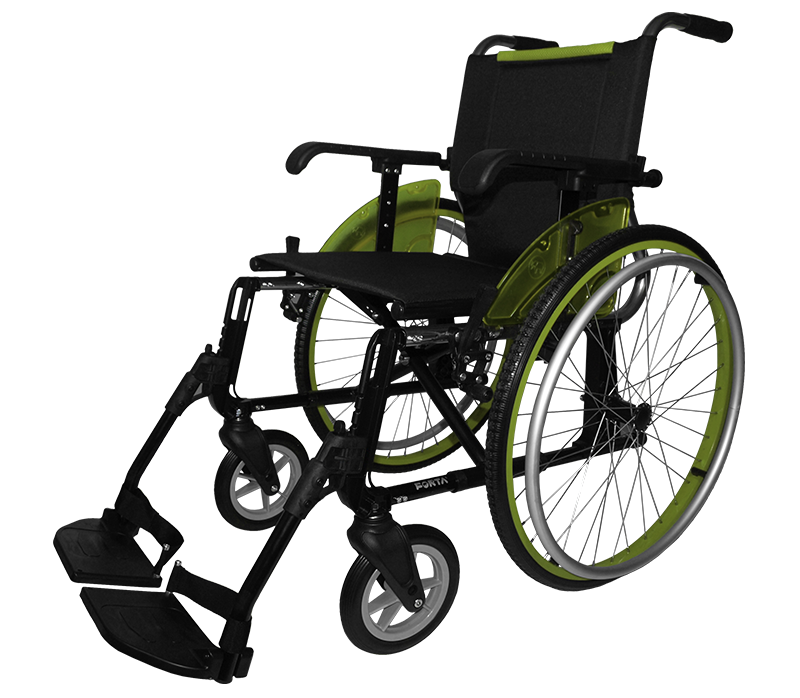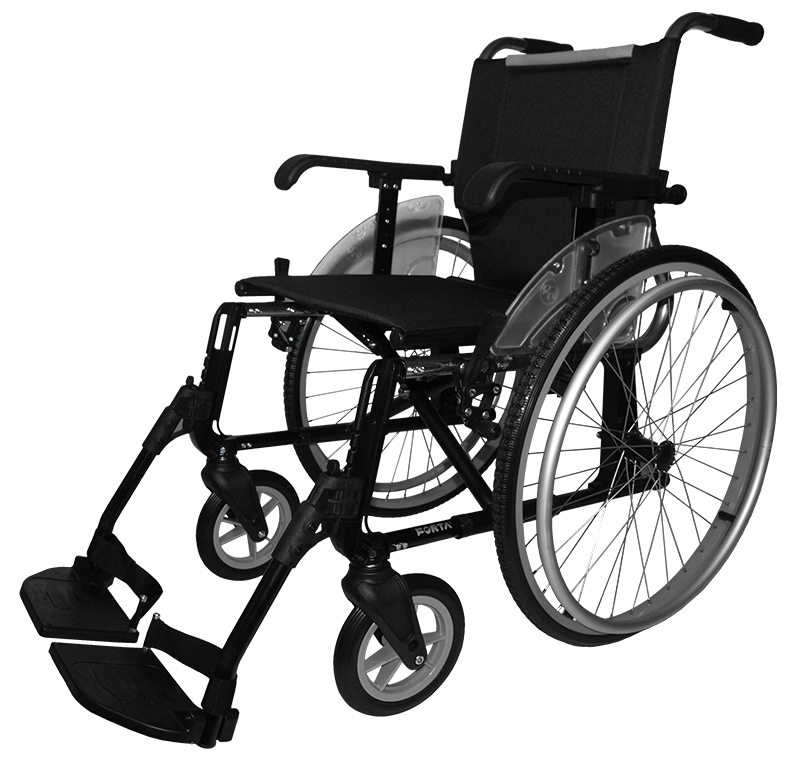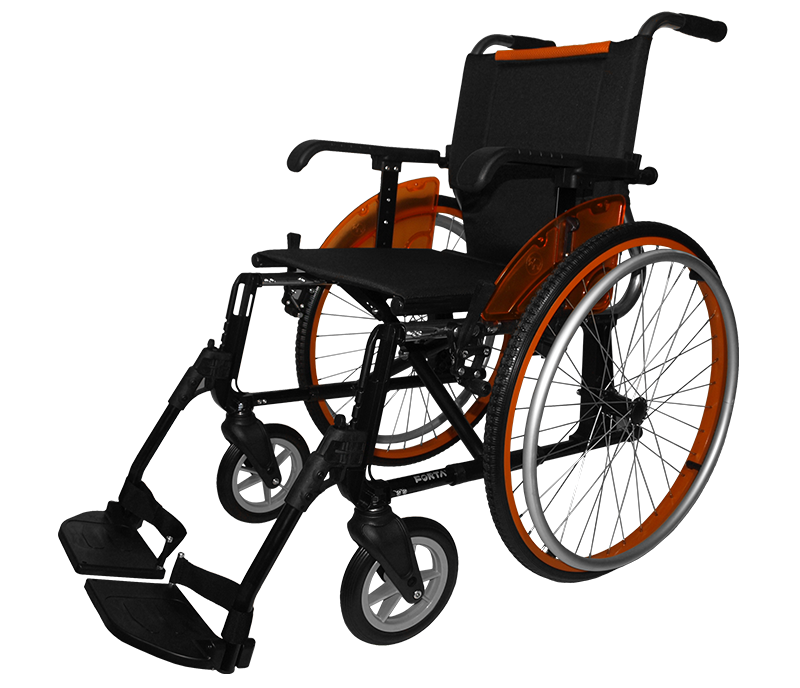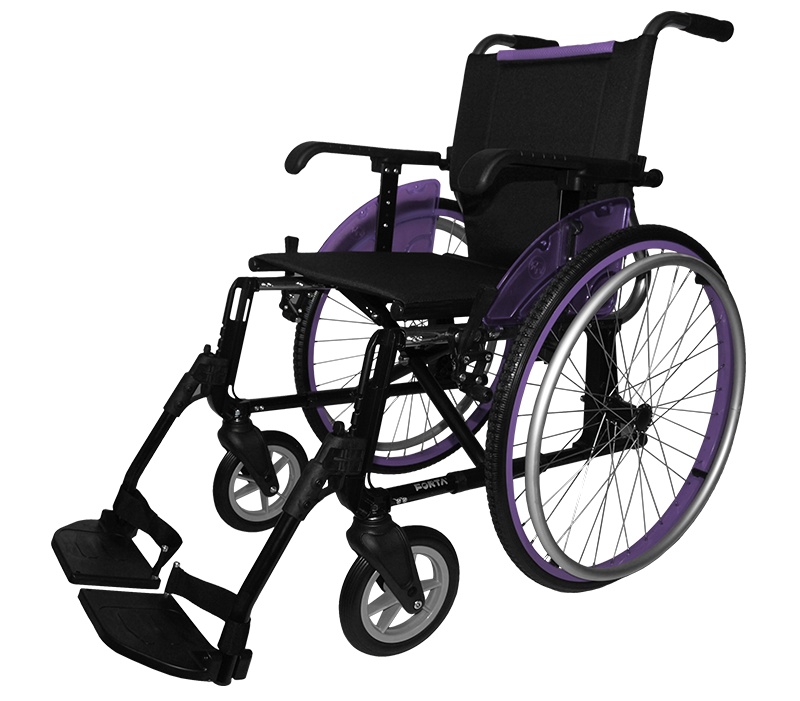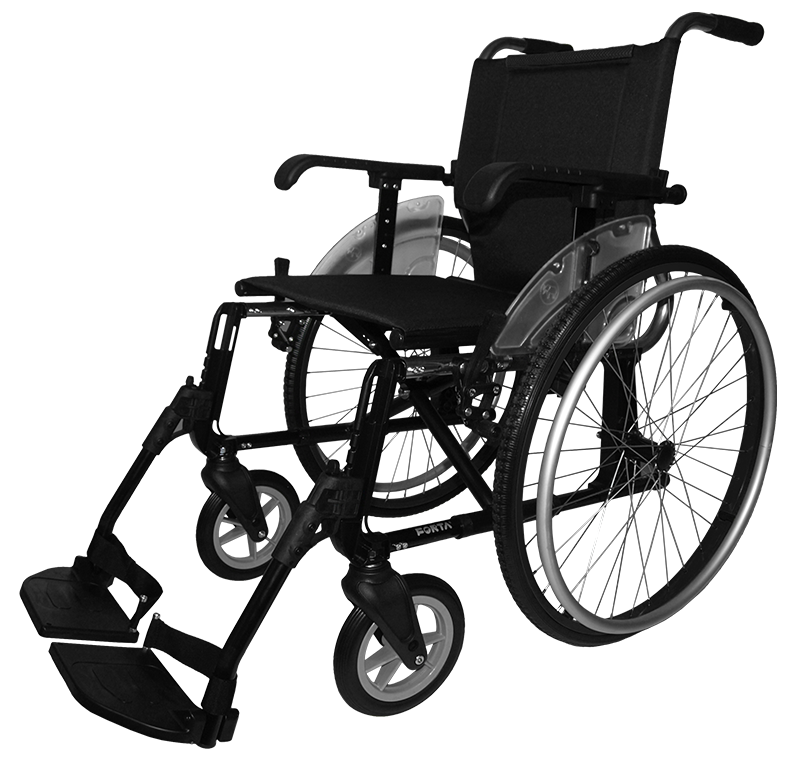 Forta Line Standard light wheelchair
Forta Line Standard wheelchair comes with an ergonomic design of the backrest tubes that allow the user to use the full depth of the seat adding lumbar support.
The Forta Line Standard wheelchair is made of aluminum and does not have any welding. It has a modern and attractive design, renewing the style of the sector and including bright colors, in a market in which we are used to black and gray tones in any wheelchair.
The structure of the Forta Line Standard chair allows the user to take advantage of the full depth of the seat, greatly increasing its comfort by adding lumbar support.
Like most Forta wheelchairs, the Forta Line Standard has removable armrests and folding footrests, removable and adjustable in height in four positions, all without the use of any tools.
The Line Standard wheelchair, in all its models, has a standard crosshead, which allows the chair to be easily and quickly folded, either for storage or transport without any problem. This chair is available in multiple sizes, ranging from 36 centimeters of seat width to 54. The 50 and 54-centimeter seat sizes have a double crosshead.
Following the structure and design of this wheelchair, Forta has created different models to adapt the chair to different needs. These models range from the Children's Line to others such as the Duo Line and the Giro Line, the latter created to improve accessibility and provide options to pass through narrow doors or corridors, or even to be used in elevators or minuscule bathrooms.
295,00€
(10% VAT included)
REMEMBER: If you have a disability certificate greater than 33% degree, you are entitled to a VAT reduction on this product.
Free Shipping in Spain (peninsula).
Our physical store is located at Calle Cavanilles 7, 28007 Madrid.
Secure SSL Purchase (+info)
Returns: 15 days.
Need any assistance? Contact us +34 915701682
Financing:

Cetelem
From 3 to 60 months
Calculate your fee
Available with 300mm or 600mm rear wheels.
Foldable
Available sizes: 38, 41, 45, 48, 52 and 56.
Made of aluminum without any welding.
Available in the five colors of the seat, backrest and armrests.
Highly resistant and comfortable.
Weight: 13.5 kg.
Resistance of 140 kg.
Removable and height adjustable footrest without the need for tools.
Removable armrests.
Optional Quickrelease.
Registered design.
TECHNICAL SPECIFICATIONS:
HEIGHT: 91.5 cm
LENGTH: 107 cm
SEAT HEIGHT: 51 cm
SEAT DEPTH: 41 cm
FRONT WHEELS: 200 mm
LENGTH WITHOUT FOOTREST: 77 cm
WEIGHT: 13.5 kg
RESISTANCE: 140 kg
SEAT WIDTH: Size - 2 cm
TOTAL WIDTH: Size + 18 cm
*Data provided by the manufacturer
Warranty: 2 years
10% VAT and transportation included
Free shipping for orders shipped to Peninsular Spain. Please contact us for orders shipped to the Spanish islands and to other countries.
Reduced VAT rate (4%) will be applied to customer provided 33% disability certificate (or higher degree)