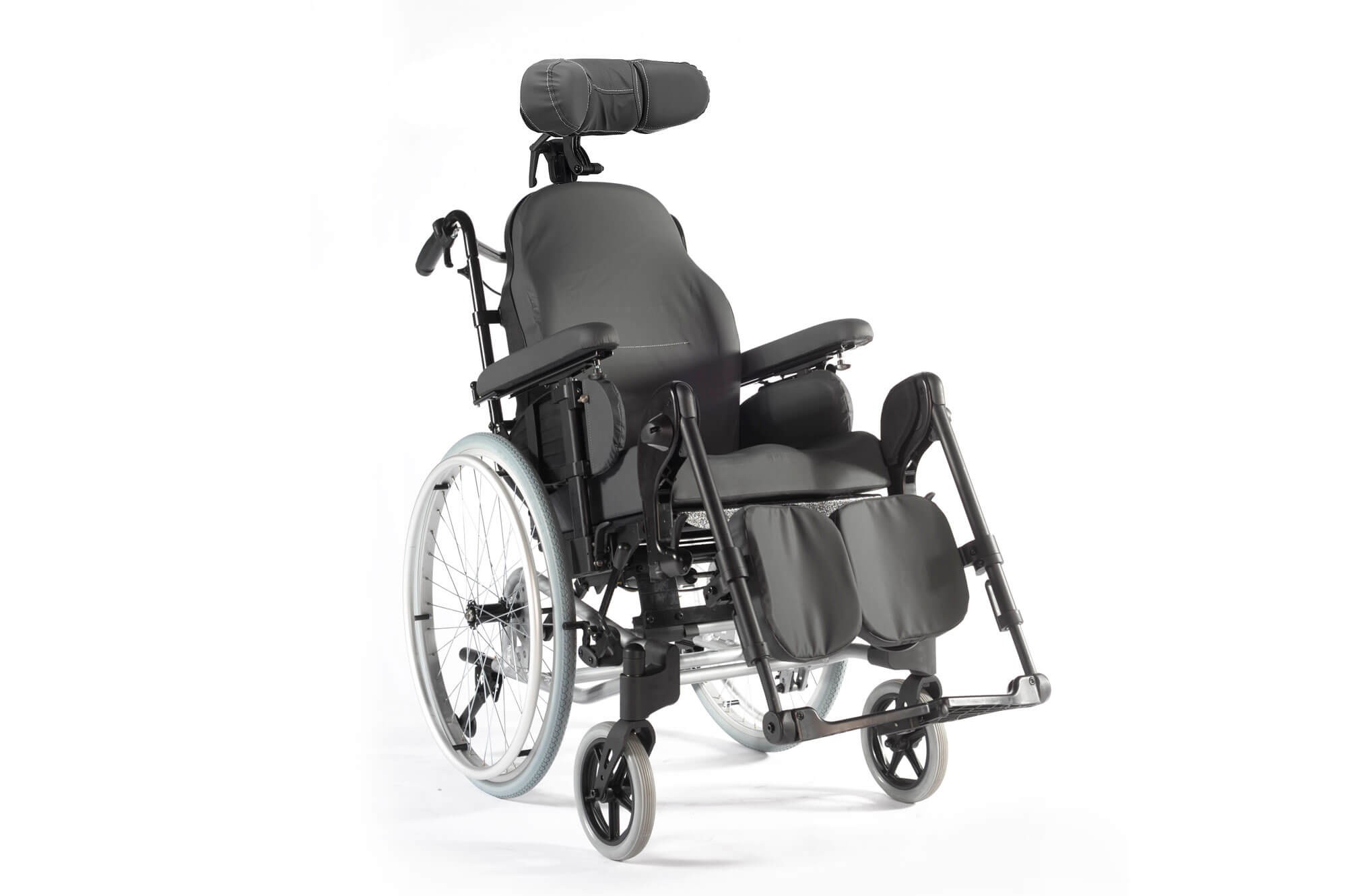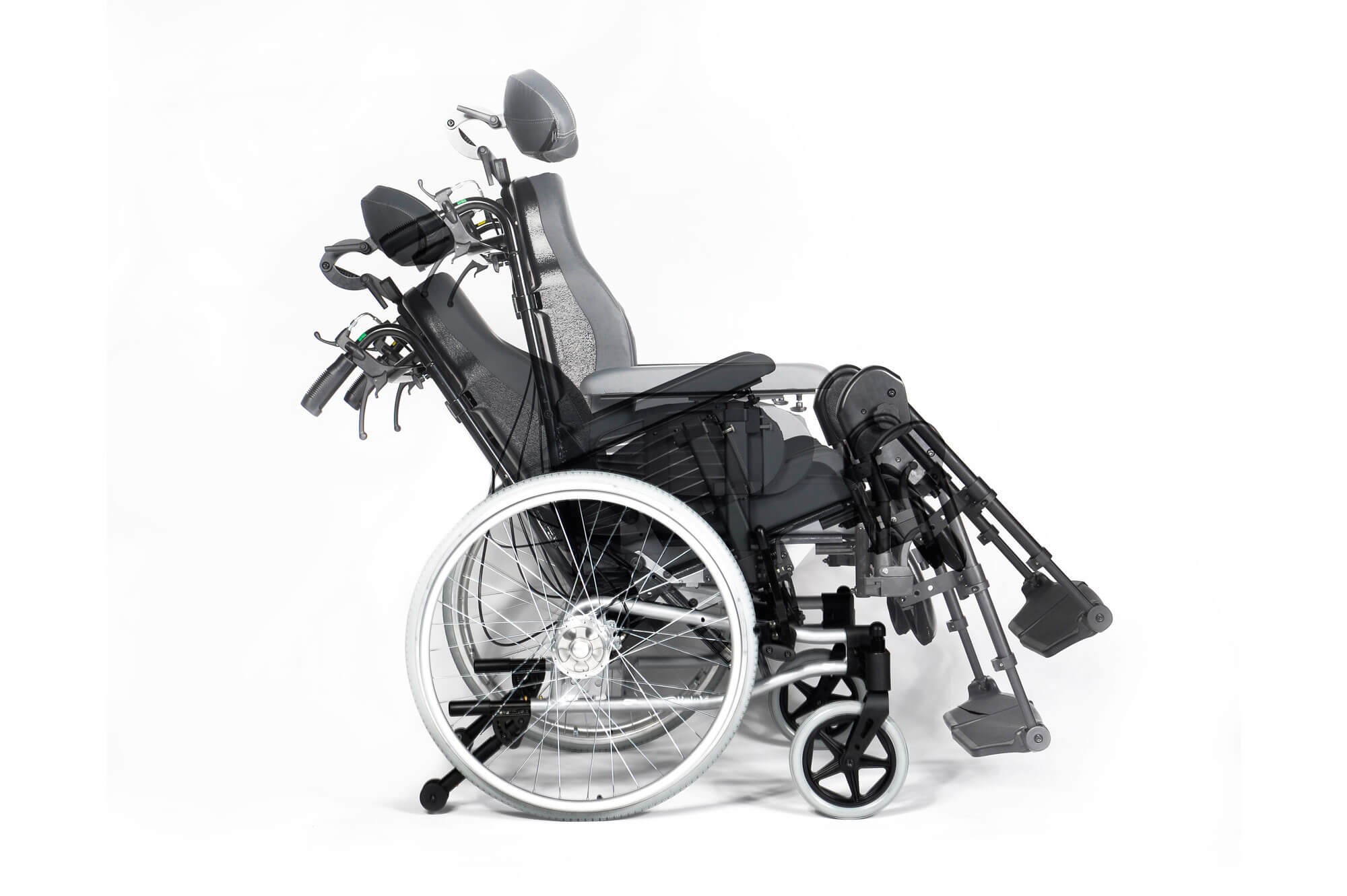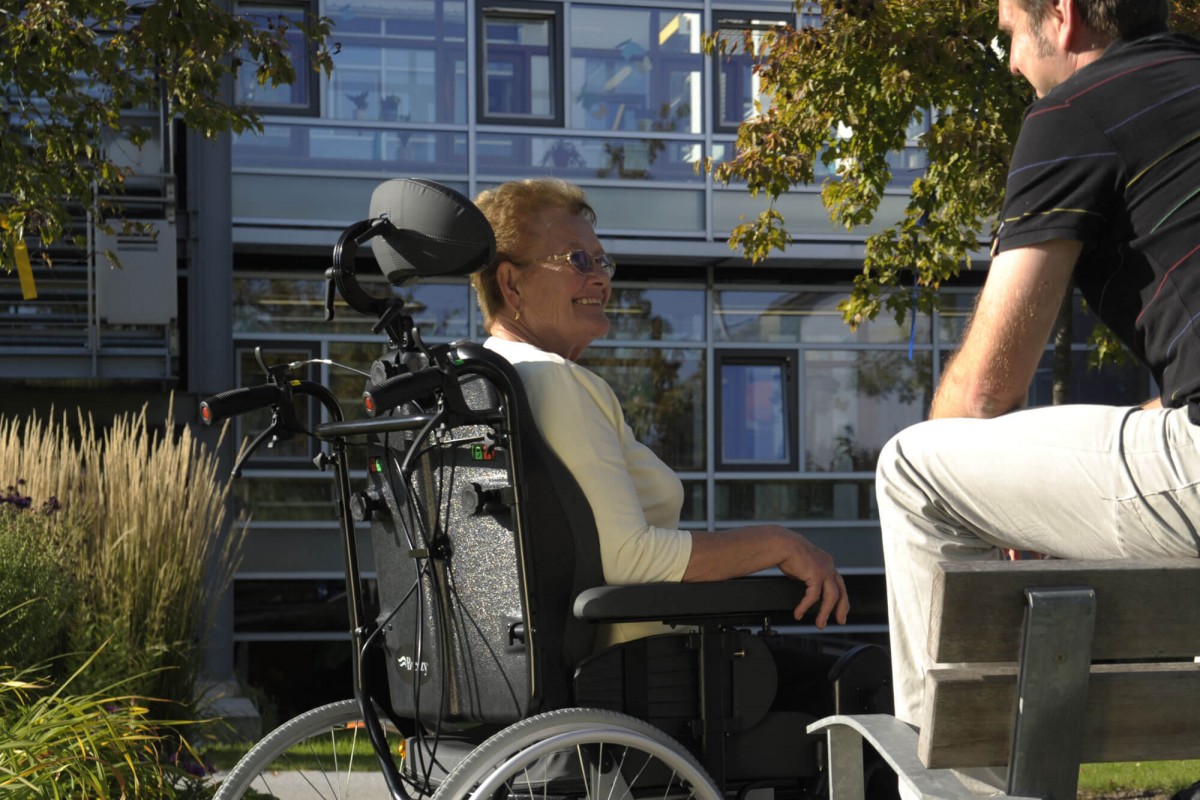 Breezy RelaX 2
Breezy RelaX 2 is a multi-position wheelchair designed for people who spend long periods of time sitting and who need first of all postural control and positioning, without sacrificing comfort. Provides a high level of comfort and functionality.
The Breezy RelaX2 is a comfort and tilt-in-space positioning chair which is durable, modern looking and comfortable. It offers adjustable seat height and depth, back height, length adjustable armpads and infinite recline and tilt. The RelaX2 can be tailored to your needs ensuring quick and easy assessment for unlimited comfort.
With anatomical seat and backrest Comfort and abducting wedge as standard to stabilize the pelvis and achieve correct leg positioning. The armrests are adjustable in height, with ample padding for greater user comfort.Tilting from - 3 to 25º and with reclining backrest up to 35º, Breezy RelaX 2 allows the user to change positions, and thus vary the areas of the body that are continuously under pressure, reducing the possibility of bedsores.
Breezy RelaX 2 allows to regulate: the height and depth of the seat (from 42 to 50 cm), the height of the backrest (from 55 to 60 cm), and the length of the armrest padding.Very equipped: with lifting footrests, padded headrests, trunk supports, abducting wedge and roll-over wheels with integrated tail tubes as standard.Height adjustable handles. Very easy to adjust for greater caregiver comfort.
Infinitely reclining backrest
Infinitely reclining backrest for optimum positioning. Recline from 0° - 35°. Seat tilt from -3° - 25°.
Infinitely adjustable seat depth
Infinitely adjustable seat depth to accommodate developing needs. Adjustable from 42 - 50cm.
New and improved ELR
New and improved ELR for better functionality and improved appearance.
Elevating footrest
Elevating footrest made of aluminium cast housing for greater stability.
2.095,00€
(10% VAT included)
REMEMBER: If you have a disability certificate greater than 33% degree, you are entitled to a VAT reduction on this product.
Free Shipping in Spain (peninsula).
Our physical store is located at Calle Cavanilles 7, 28007 Madrid.
Secure SSL Purchase (+info)
Returns: 15 days.
Need any assistance? Contact us +34 915701682
Financing:

Cetelem
From 3 to 60 months
Calculate your fee
Seat width: 38/43/48 cm
Seat depth: 42 to 50 cm (adjustable)
Seat height: 41.5 to 50 cm (depending on model)
Seat angle: 0º to 25º / -3º to 22º
Backrest height: 55 cm (adjustable to 57.5 cm and 60 cm)
Overall width: Seat width +20 cm (+22 cm with drum brakes)
Total length: 111 cm max
Total height: 115 cm max
Material: Aluminum
Seat tilting: Yes
Backrest recline: Yes
Total weight: From 34 kg
Max user weight: 145 kg
Colors: Silver gray
*Data provided by the manufacturer
Warranty: 2 years
10% VAT and transportation included
Free shipping for orders shipped to Peninsular Spain. Please contact us for orders shipped to the Spanish islands and to other countries.
Reduced VAT rate (4%) will be applied to customer provided 33% disability certificate or higher degree)