Invacare Action 3NG Comfort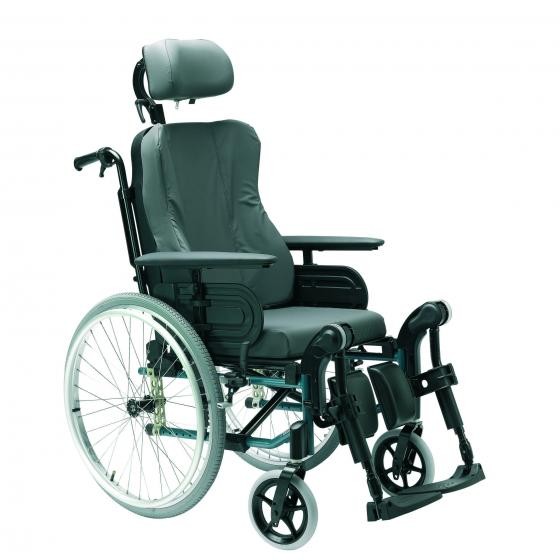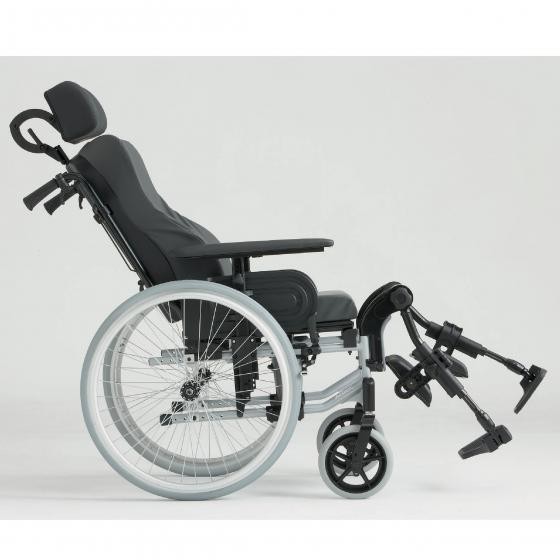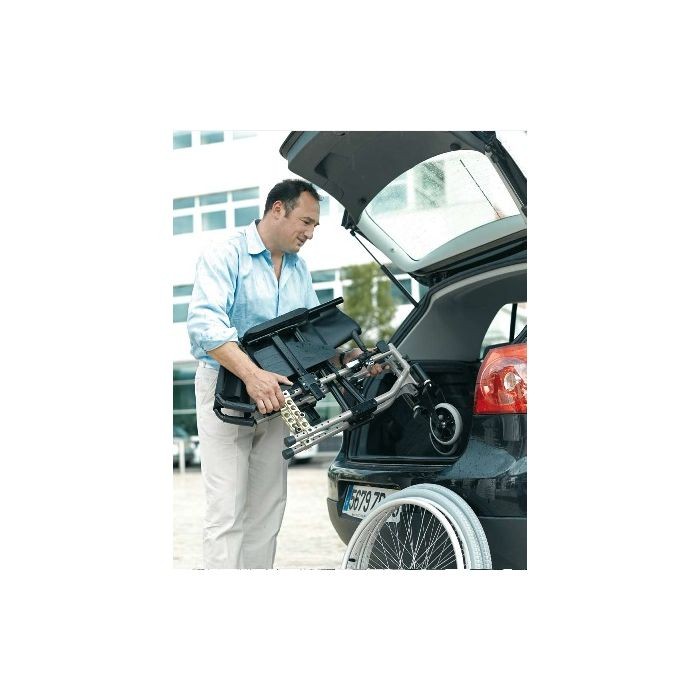 Invacare Action 3NG Comfort
Invacare Action 3NG Comfort wheelchair is a variant of the 3NG range that is characterized by greater comfort and special attention to the prevention of bedsores.
Invacare Action 3NG Comfort wheelchair is light and configurable comfort chair. With Dartex seat and backrest, a soft, flexible and resistant material, waterproof and micro aerated. Its backrest is reclining by zipper and envelope for optimal positioning. It is ideal to be transported. The backrest is upholstered and has a comfortable Dartex seat as well as padded armrests. The headrest is optional and is not included.
Functionality
For Invacare innovation is essential. For this reason, the Action3 NG incorporates a new type of crosshead that facilitates the folding of the chair and increases its stability. In addition, the new design of the paddle offers more foot space and increases user comfort.
Durable
The Action3 NG is the perfect example of a modular chair with a wide range of options available to suit current and future user needs. This model of proven quality is a reference in the market: the user knows that he can trust this chair to increase his autonomy on a day-to-day basis.
Portability
With a low transport weight, a new crosshead and a split backrest (optional), the Action3 NG chair is easy to fold and remove to take it anywhere.
Features
+ Backrest and seat upholstery Comfort Dartex
+ Padded removable armrests.
+ Footrest can be raised from 0 to 80º, foldable towards the inside and outside (includes calf pad).
+ Footrest platforms adjustable in angle and depth.
+ Passive rear wheel position (25mm behind the backrest tube)
+ Seat widths from 40.5 cm to 50.5 cm.
+ Rear wheel support with 20 positions: 5 positions in height and 4 longitudinal allow to modify the height and the seat angle as well as the center of gravity.
Contact us for price information
Free Shipping in Spain (peninsula).
Our physical store is located at Calle Cavanilles 7, 28007 Madrid.
Secure SSL Purchase (+info)
Returns: 15 days.
Need any assistance? Contact us +34 915701682
Financing:

Cetelem
From 3 to 60 months
Calculate your fee
Seat width: 380/405 / 430mm
Seat depth: 400 / 450mm
Seat height: 385/410 / 435mm
Backrest height: 350 / 510mm
Armrest height: 200 / 280mm
Long footrest: 330 / 460mm
Tilting footrest: 0 / 80º
Backrest tilting: 0 / 30º
Total width: 590 / 640mm
Folded width: 295mm
Total length: 980 / 1105mm
Total length without footrest: 835 / 960mm
Total height: 820 / 1050mm
Weight: 26.5Kg
Maximum load: 125Kg
Transport weight: 7.6Kg
Maximum inclination: 7,6Kg
Turning angle: 870mm
Chassis colors: Slate gray / Dark red / Ocean blue / Anthracite black / Pearl white
Upholstery colors: Two-tone / Nylon black
*Data provided by the manufacturer
Warranty: 2 years
10% VAT and transportation included
Free shipping for orders shipped to Peninsular Spain. Please contact us for orders shipped to the Spanish islands and to other countries.
Reduced VAT rate (4%) will be applied to customer provided 33% disability certificate or higher degree)