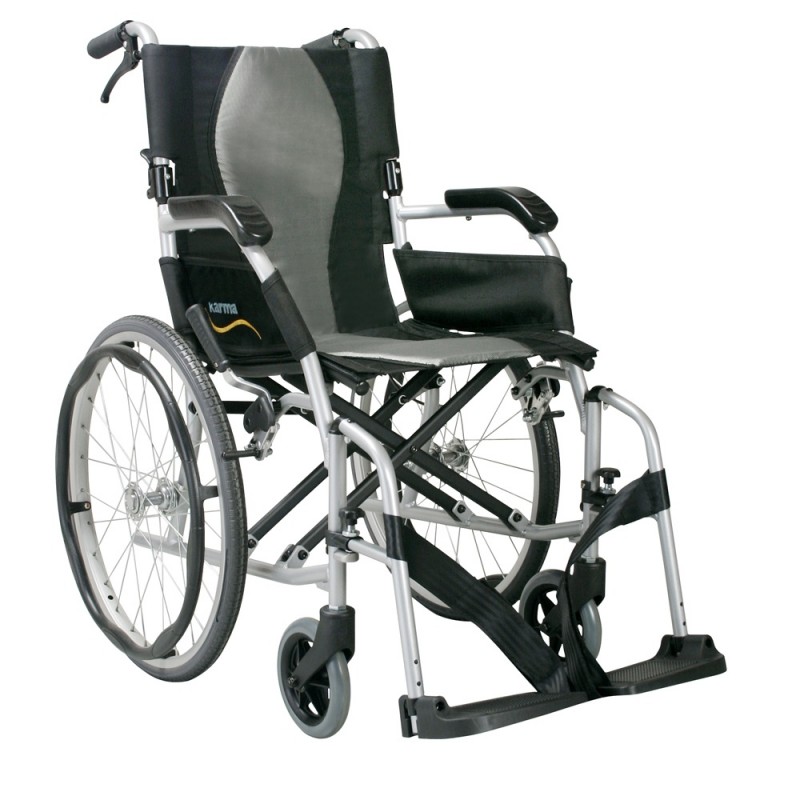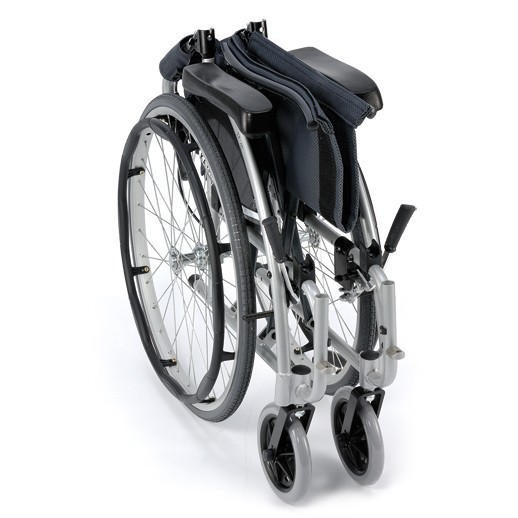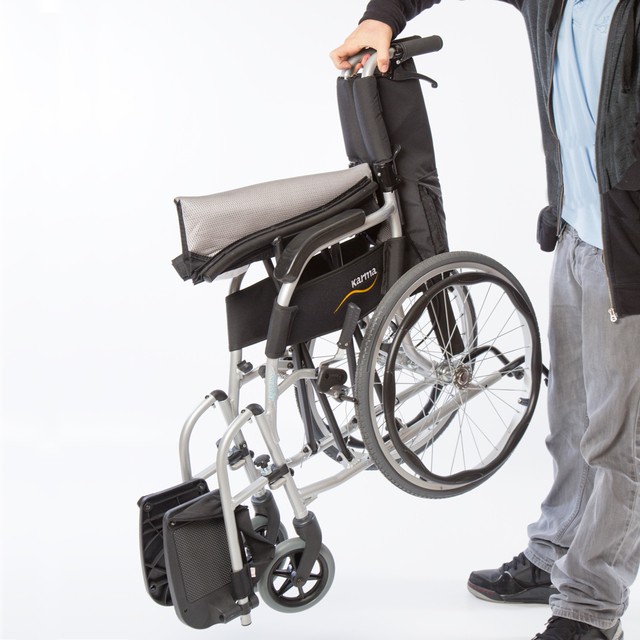 Karma Ergo Lite 2
The Karma Ergo Lite 2 is a lightweight and folding self-propellled wheelchair from Karma Mobility, weighing just 10.3kg when it is complete which makes it easy to navigate for both user and attendant. The Karma Ergo Lite 2 comes with our innovative S-Ergo seating system which has a shaped seat help to ensure the user stays upright and comfortable instead of sliding.
It is a durable, lightweight folding wheelchair which comes with Karma's patented S-Ergo seating system for enhanced comfort. The S-Ergo seat helps redistribute pressure and also helps stop the user sliding down the seat.
The removable swing in/out footrest hangers are convenient to use and allow the KM-2512 to collapse into a compact package. Without the wheels and footrest hangers the Karma Ergo Lite 2 wheelchair weight comes down to just 6.4kg making it easy to transport and store.
The Ergo Lite 2 has an Aegis microbe shield and durable upholstery which is available in a variety of colour.
Features
- Ultra light frame from 10.4kg (23lbs)
- Breaks down to 6.4kg (14lbs) without wheels and footrest hangers
- Detachable footrest hangers
- S-Ergo system provides pressure relief and reduces sliding
- Aegis microbe shield permanently bonded antimicrobial barrier
- Half folding back rest for easy transportation
- Fixed armrests
- Folding frame
- S-Ergo system provides pressure relief relief and helps stop the user sliding down the seat
- Desk-length padded armrests
- Attendant brakes
- Comfortable & durable upholstery
- 20" Quick release spoke rear wheels
The Karma Ergo Lite 2 wheelchair is an exceptional piece of mobility equipment and comes at an affordable price.
Why not try the Karma Ergo Lite 2 at your local Karma retailer? Contact ACCESSIBLE MADRID today for more information on the Karma Ergo Lite 2 or visit us.
495,00€
(10% VAT included)
REMEMBER: If you have a disability certificate greater than 33% degree, you are entitled to a VAT reduction on this product.
Free Shipping in Spain (peninsula).
Our physical store is located at Calle Cavanilles 7, 28007 Madrid.
Secure SSL Purchase (+info)
Returns: 15 days.
Need any assistance? Contact us +34 915701682
Financing:

Cetelem
From 3 to 60 months
Calculate your fee
-Weight: 10,3 Kg
-Seat width: two sizes: 41 or 46 cm
-Seat lengh: 42 cm
-Total Length: 93 cm
-Total width (unfolded): 57 cm (size 41) and 61 (size 46)
-Total width (folded): 34 cm
-Armrest height: 21 cm
-Height from floor: 48 cm
-Backrest height: 42 cm
-Total height: 91 cm
-Max loading capacity: 100 kg
-Wheels DT: 7"x20" and also 14" available
*Data provided by the manufacturer
Warranty: 2 years
10% VAT and transportation included
Free shipping for orders shipped to Peninsular Spain. Please contact us for orders shipped to the Spanish islands and to other countries.
Reduced VAT rate (4%) will be applied to customer provided 33% disability certificate or higher degree)