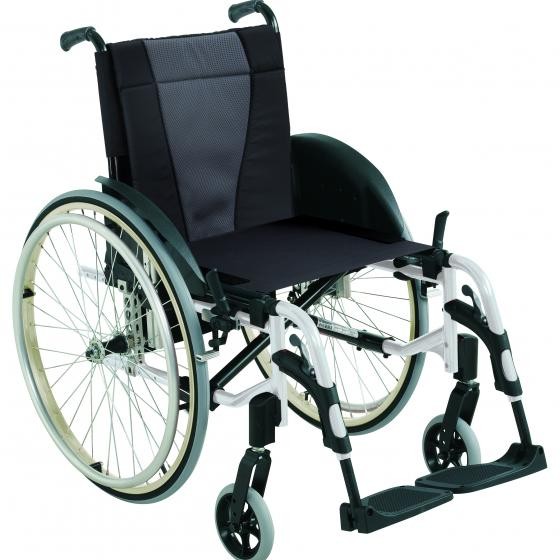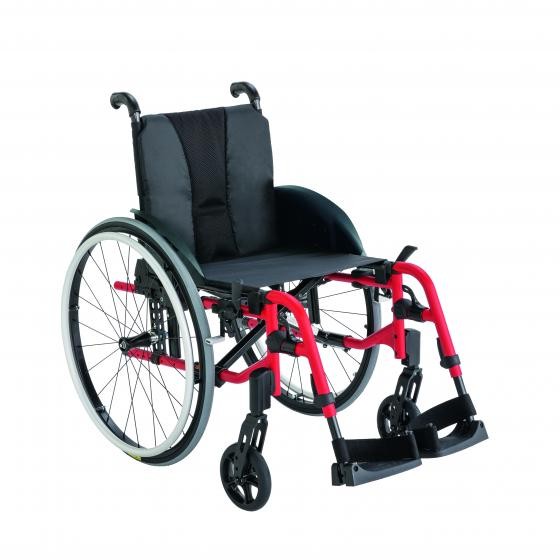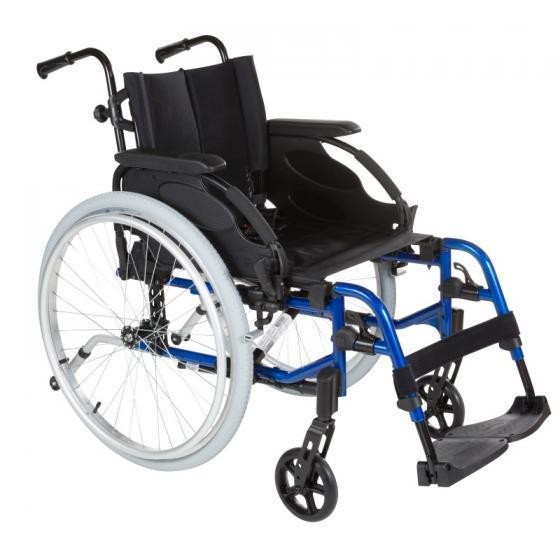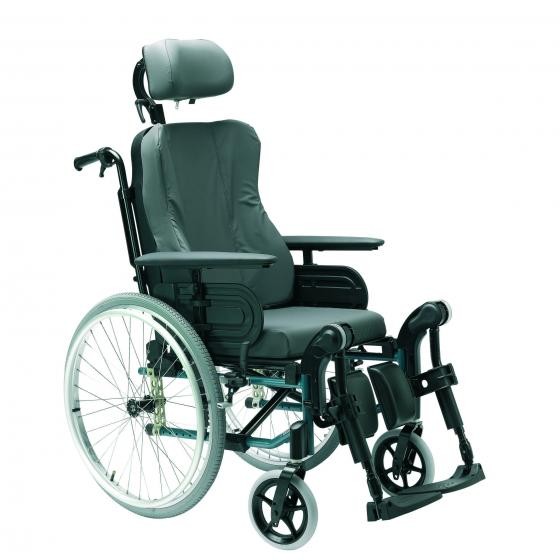 Invacare Action 3NG
The Invacare Action 3NG manual wheelchair offers a sleek and stylish chair for everyday use.
Delivering outstanding drive performance with new lightweight options for individuals with a more active lifestyle. Highly functional yet elegantly designed the Invacare Action 3NG wheelchair is a lighweight chair offering a vast range of options and accessories to meet your requirements. Available in 9 stunning colours.
Invacare Action 3NG manual wheelchair has become a benchmark in the market as they are semi-active chairs that provide great performance and comfort to the user. They are made of aluminum and are compatible with the Alber system.
Fatures
+ Transportable: With a reduced transport weight (7.6 kg), a crosshead folding system and a split backrest (optional), the Action3NG chair is easy to fold and disassemble to be able to take it anywhere.
+ Functional: The Action3NG wheelchair incorporates a crosshead that facilitates the folding of the chair and increases its stability. In addition, the design of the palette offers a greater surface for the feet thus increasing user comfort.
+ Adaptable to the user: If you are looking for a modular chair with a wide range of options available to suit your current and future needs, the Action 3NG wheelchair is the answer. You can rely on it to increase your autonomy on a daily basis.
+ Customized: A new range of colors and an improved design of the backrest upholstery offer even more opportunities for users to adapt the chair to their needs. The new black bi-material backrest upholstery adapts to the rear tubes for added comfort and this upholstery now includes a height-adjustable lumbar support to give users greater support.
+ Lightweight, foldable and easy to transport: The Action3NG has been designed for users who need a folding, transportable chair that can be stored in any corner since its weight is only 14.2 kg and 7.6 kg in transport (self-propelled version, without legrests, armrests and rear wheels) .
+ Brake lever: The brake lever is easily foldable to make transfers more comfortably.
+ Lifting legrests: With ergonomic compensation, they are adjustable at an angle by means of a positioning lever.
+ Clothing protectors: Clothing protectors with an open area to facilitate transfers.
+ Removable armrest: The Action3NG wheelchair has a new design of the opening system to ensure that the armrest can be folded down easily and smoothly, even for users with limited functionality on the hands.
+ New black rear wheel support (20 positions): New support that will allow you to choose between 5 positions in height and 4 longitudinal to modify the height and the seat angle as well as the center of gravity.
+ BI-material upholstery: The new upholstery of the backrest is better suited to the rear tubes for greater comfort and the backrest now includes a height-adjustable lumbar support to give users greater support.
+ Transit version: The transit version (12" wheels) is available for more dependent users who cannot self-propel.
+ Front wheels: The front wheels are available in 5", 6" and 8" pneumatic or solid. New black cover available.
+ Headrest: Available a full range of headrests, simple, enveloping, or with cheek support. The new Elan headrests consist of a multi-adjustable support with several pad options for optimal positioning.
+ Double ring kit option (hemiplegia): Double hoop kit with quick disassembly system to fold the chair. It allows to handle the chair with one hand. Mounted to the right or to the left.
+ Unilateral driving lever option: It allows users with hemiplegia to direct the chair forward, backward or turn with one hand.
+ Different types of optional backups: In addition to the fixed backrest (0° or 7°), the Action3NG chair has 3 different types of backrests to respond to the user's needs: Split backrest, Zipper reclining, Gas piston reclining.
+ Cushions: Optional Matrx® Flo-tech cushions. The Matrx® Flo-tech cushion range offers a large number of solutions for all positioning needs.
+ Different types of optional armrests: Folding and detachable; folding, detachable and height adjustable; detachable and height adjustable; and hemi.
+ Roll over device: With or without stomping. Provides stability on slopes or uneven floors.
You can see more detailed information about the Invacare Action 3NG wheelchair watching the following VIDEO
Contact us for price information
Free Shipping in Spain (peninsula).
Our physical store is located at Calle Cavanilles 7, 28007 Madrid.
Secure SSL Purchase (+info)
Returns: 15 days.
Need any assistance? Contact us +34 915701682
Financing:

Cetelem
From 3 to 60 months
Calculate your fee
Seat width: 380/405/430/455/480/505 mm
Seat Depth: 400/450 mm
Seat Angle: 0° / 3° / 6°
Seat height: 385/410/435/460/485/510 mm
Backrest Angle: 0° / 7° / 0° - 30°
Backrest Height: 380 - 510 mm
Front chassis angle: 80° / 0 - 80° / 90°
Footrest adjustment: 330 - 460/440 - 510 mm (std)
Armrest height: 200 - 280/240/170 - 300/210 - 350 mm
Total width: 190 mm
Folded width: 295 mm
Total length: 980 - 1105 mm
Total length without footrest: 835 - 960 mm
Total height: 820 - 1050 mm
Maximum slope : 9°
Turning radius: 870 mm
Maximum user weight: 125 kg
Total Weight: 14.2 kg
Transport weight: 7.6 kg
*Data provided by the manufacturer
Warranty: 2 years
10% VAT and transportation included
Free shipping for orders shipped to Peninsular Spain. Please contact us for orders shipped to the Spanish islands and to other countries.
Reduced VAT rate (4%) will be applied to customer provided 33% disability certificate or higher degree)