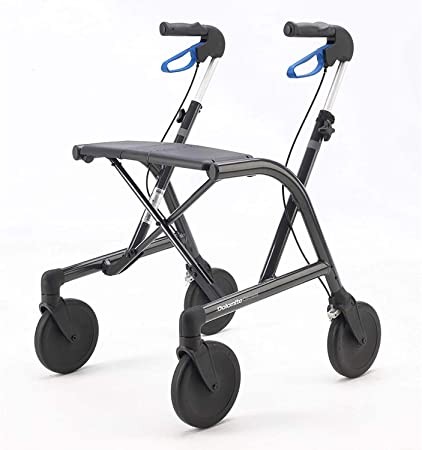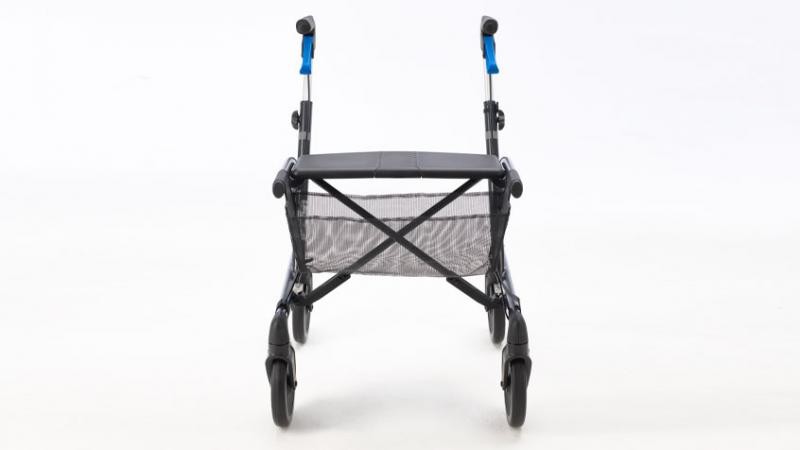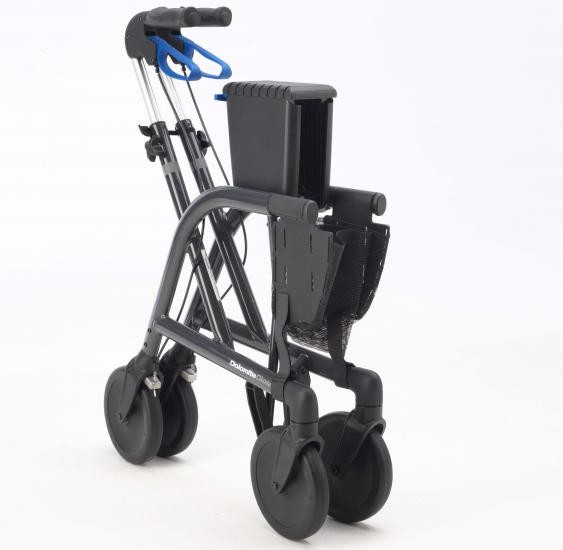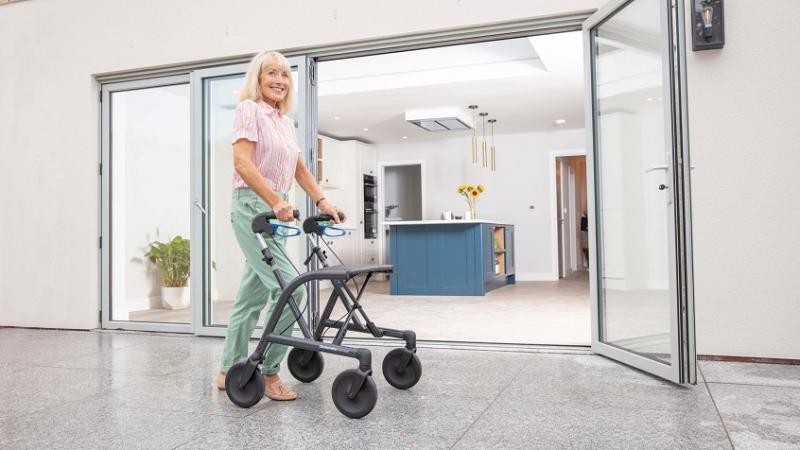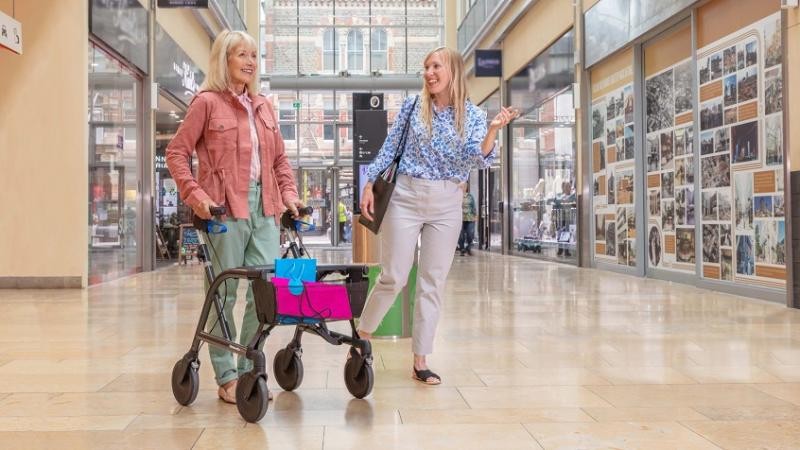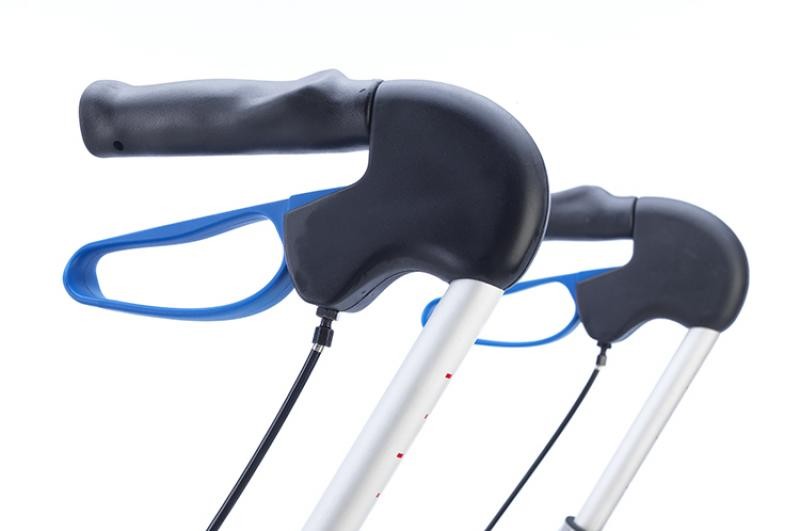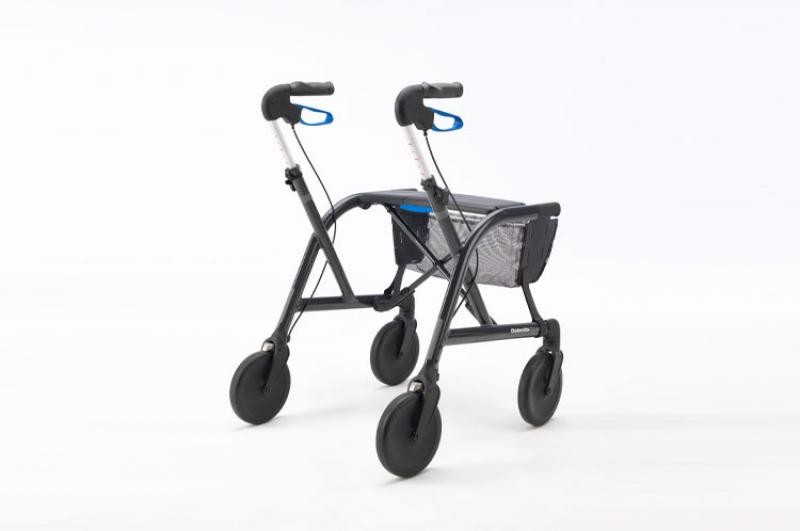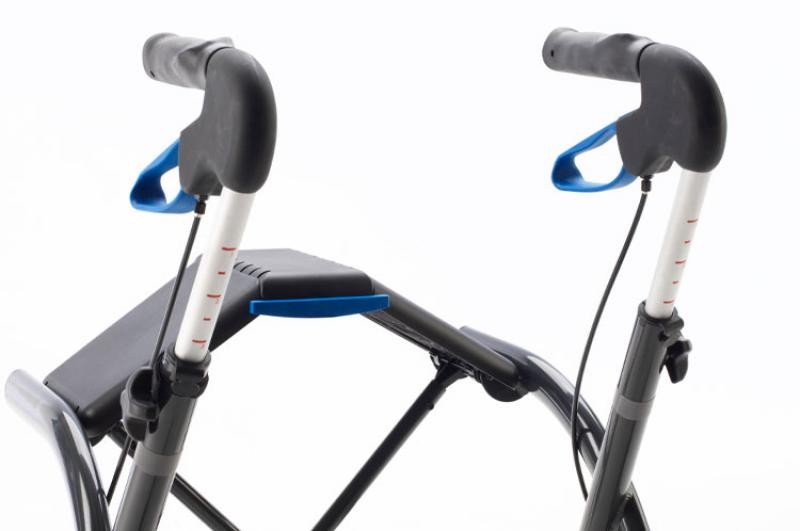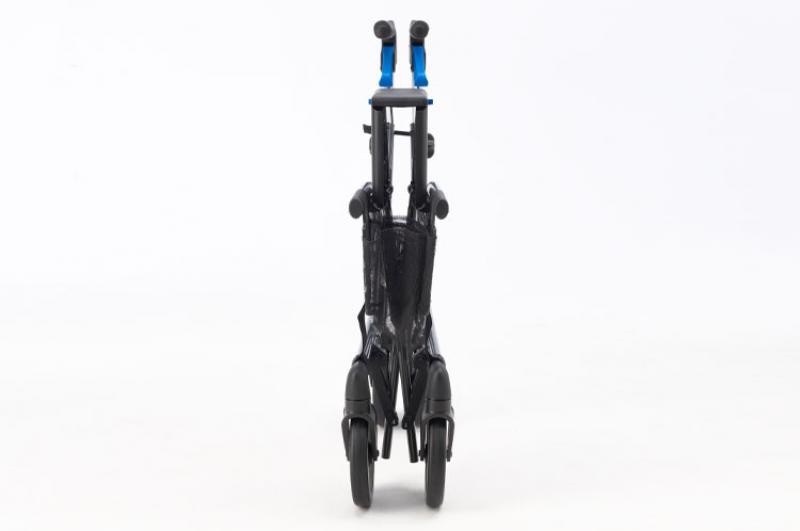 Dolomite Gloss
The Dolomite Gloss rollator has been designed to enhance the independence of users while they are away from home. The Dolomite Gloss is characterized by its great stability, robustness and ample walking space within the chassis that promotes a strong and safe posture for the user. The Gloss has an extremely light and agile aluminum chassis, weighing only 6.5 Kg, offering greater maneuverability to the user.
Available in 3 heights: 450mm, 520mm and 600mm, the Dolomite Gloss adapts to a wide variety of users up to 160kg. With a wide variety of accessories available to quickly adapt and adapt to your conditions and needs. In addition, the Dolomite Gloss rollator is equipped with a crosshead folding system, which allows it to be folded for transport and storage with great ease.
To complement the maximum user weight of 160kg, it has an extremely light and agile 6.5kg aluminum chassis that makes transport and storage easy. The crosshead folding frame provides generous walking space, while the rigid seat provides comfort for users who require additional support. For added safety, the Dolomite Gloss has a visual and audible warning that secures the folding and unfolding mechanism of the rollator.
Dolomite Gloss will empower users to walk thanks to its versatility, quality and stability.
The structure of the Gloss is very narrow when folded (190mm **), which makes it perfect for storing in small places. For greater independence, the lightness of the Gloss ensures that the user or their caregiver can easily lift it, and place it in the trunk of a car for transport from one place to another.
Ergonomic and adjustable height handles
The height of the Gloss handles can be easily adjusted by unscrewing a wing nut. Furthermore, the inverted handles of the rollator can also be rotated inwards by 20º.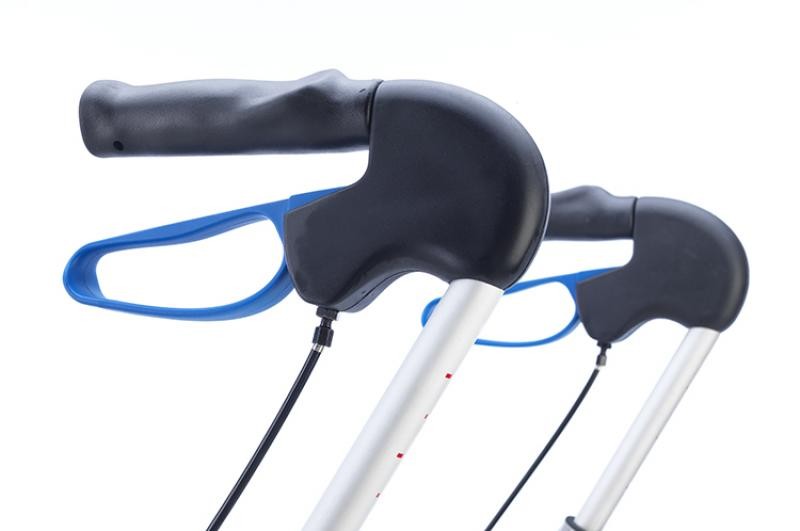 Great space to walk
A symbol of the design of the Dolomite rollators is the ample room to walk inside the chassis, and the Gloss also shares this characteristic.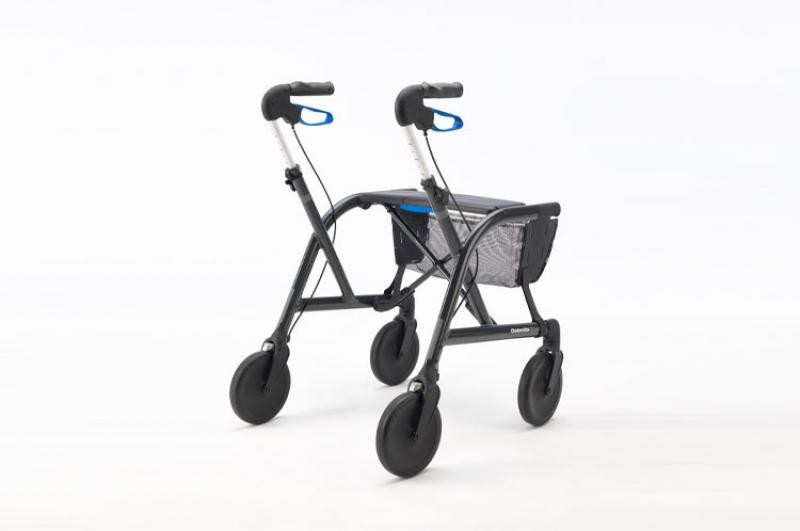 Lightweight crosshead folding design
In addition to being very light (160 kg), its crosshead folding system ensures that the rollator is very narrow when folded in a vertical position and allows it to be easily transported or stored.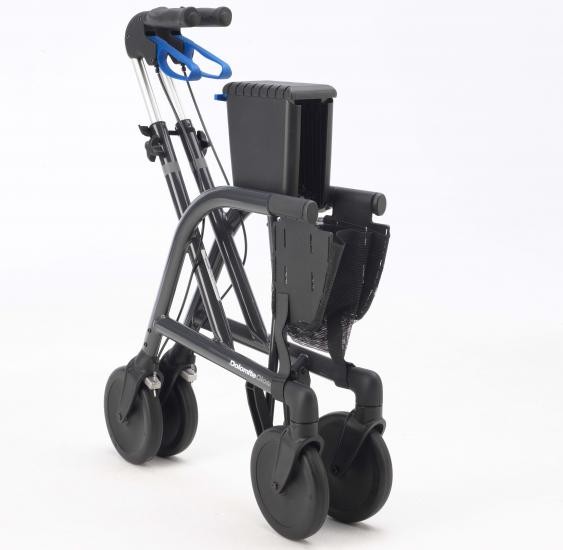 Versatility for different needs
Available in three seat heights (450mm, 520mm and 600mm) to suit different users. The versatility of the Gloss is enhanced by a wide range of accessories.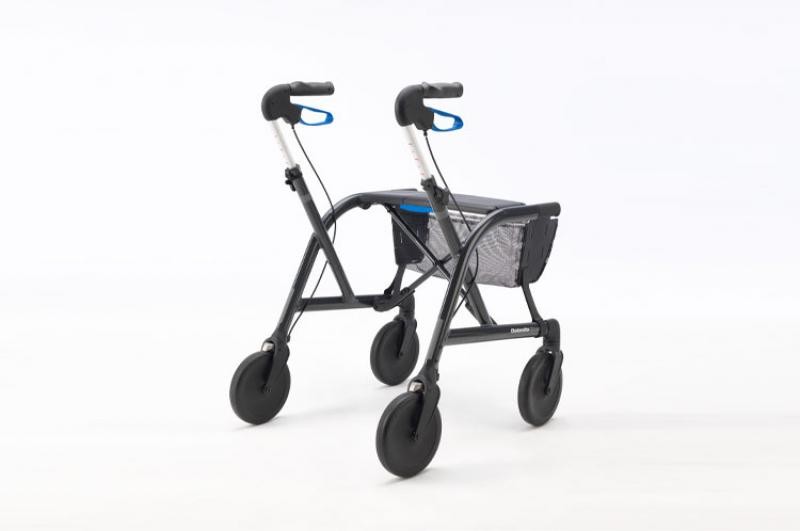 Additional KEY features
+ Discreet wiring reinforces its sleek, modern appearance. The combination of dynamic and parking brakes makes stopping and resting require minimal effort. Safety tape to keep the rollator folded when not in use.
+ Easy-access folding basket available to transport purchases or other belongings. Greater security and independence thanks to numerous accessories
+ Components compatible with future models and versions of the Gloss family
215,00€
(10% VAT included)
Free Shipping in Spain (peninsula).
Our physical store is located at Calle Cavanilles 7, 28007 Madrid.
Secure SSL Purchase (+info)
Returns: 15 days.
Need any assistance? Contact us +34 915701682
Financing:

Cetelem
From 3 to 60 months
Calculate your fee
Outside width between wheels: 518mm, 595mm, 602mm
Overall depth: 615mm, 675mm, 720mm
Wheel width: 423mm, 501mm, 509mm
Total height: 635 - 770 mm, 725 - 860 mm, 795 - 920 mm
Seat height: 450mm, 520mm, 600mm
Width: 370mm, 445mm, 445mm
Wheel diameter / Front wheel diameter: 200mm
Total weight: 5.9 kg, 6.3 kg, 6.5 kg
Max weight user: 160 kg
Folded width: 615mm, 675mm, 720mm
Folded width: 190 mm
Chassis Color: Gray
* Data provided by the manufacturer.
Warranty: 2 years
10% VAT and transportation included
Free shipping for orders shipped to Peninsular Spain. Please contact us for orders shipped to the Spanish islands and to other countries.