Universal folding railing (unit)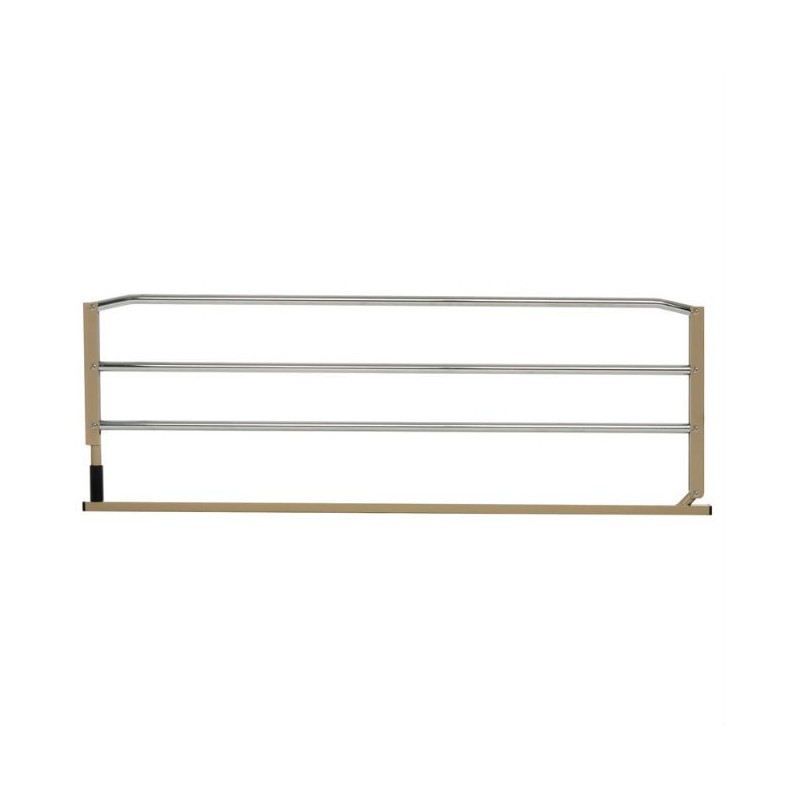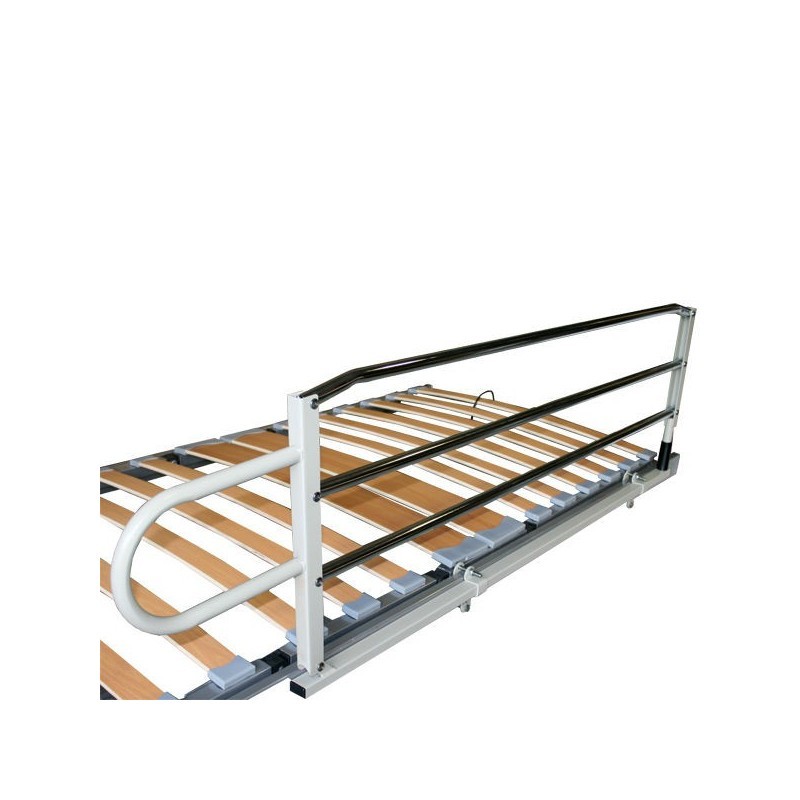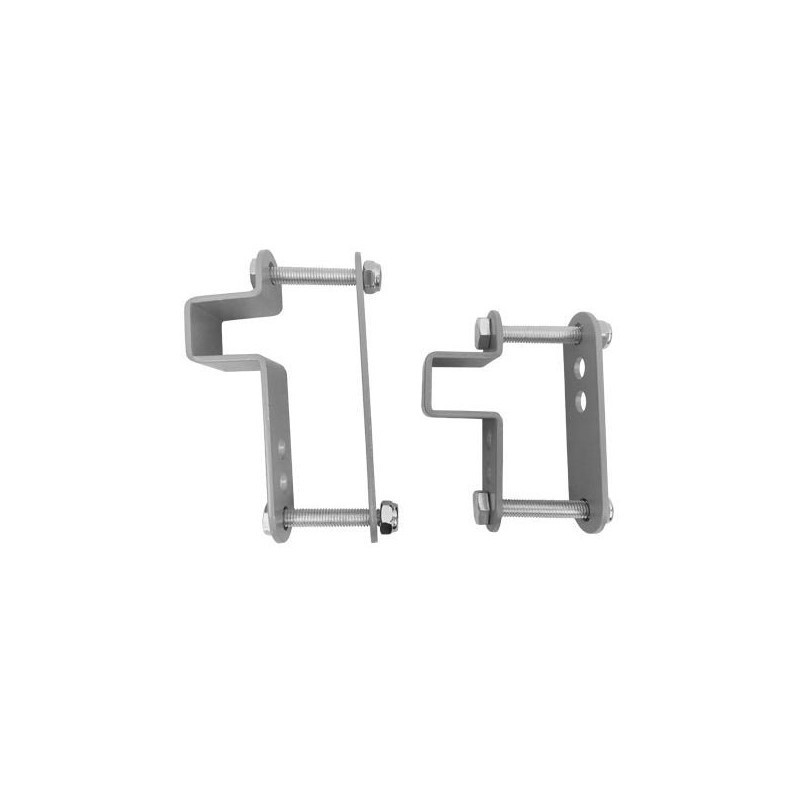 Universal folding railing (unit)
The Universal Folding Railing (1unit), adapts to a wide variety of beds, especially those in which we cannot place common railings, since they have a very versatile anchoring system that allows a wide variety of options.
This Universal Folding Railing is unique and allows the physical restraint of an elderly patient or person with disabilities.
The Universal Flip Down Railing has been developed to provide a safe and easy-to-handle side rail system to fit most tubular metal beds. Designed to meet an increasingly important requirement recognized in healthcare equipment provision, the tall version provides the additional recommended height for use with a full replacement dynamic mattress system. They are easily attached to the bed and are easy to operate.
The Universal Folding Handrail is easy to handle and offers greater safety for the patient. It is designed for someone else to handle (caregivers, family members, etc.), never the patient herself. These rails are adaptable to most beds.
Description and use - Universal Folding Railing
The guardrails are used to prevent falls from the bed and are an additional safety measure. This handrail adaptable to most beds is very useful to avoid accidents when moving the person in bed.
Characteristics - Universal Folding Railing
+ Folding bed rail painted in beige epoxy and chromed steel.
+ Fits most beds. Indispensable when we have a patient who tries to get out of bed and cannot.
+ With lock safety.
+ Easy to install.
+ It can be placed interchangeably on the right or left side of the bed.
+ Adjustable anchors in width up to 5 cm. (They can be widened by changing the original screws), the height of the anchor is adjustable from 4 to 7 cm.
Important Safety Notices: Universal Drop Railing
- Never force the rails or drop them when handling them.
- Make sure they are properly installed and are firmly anchored to the bed. Remember that we have offered you different anchors to suit your particular bed.
- Check the correct operation of the handrail locking system that prevents them from lowering unintentionally.
- The locking system must always remain at the foot of the bed so that the patient does not have access to them.
77,00€
(21% VAT included)
Free Shipping in Spain (peninsula).
Our physical store is located at Calle Cavanilles 7, 28007 Madrid.
Secure SSL Purchase (+info)
Returns: 15 days.
Need any assistance? Contact us +34 915701682
Financing:

Cetelem
From 3 to 60 months
Calculate your fee
Long railing 133cm.
Total length 160cm.
Height: 45cm
* Data provided by the manufacturer.
Warranty: 2 years
21% VAT and transportation included
Free shipping for orders shipped to Peninsular Spain. Please contact us for orders shipped to the Spanish islands and to other countries.