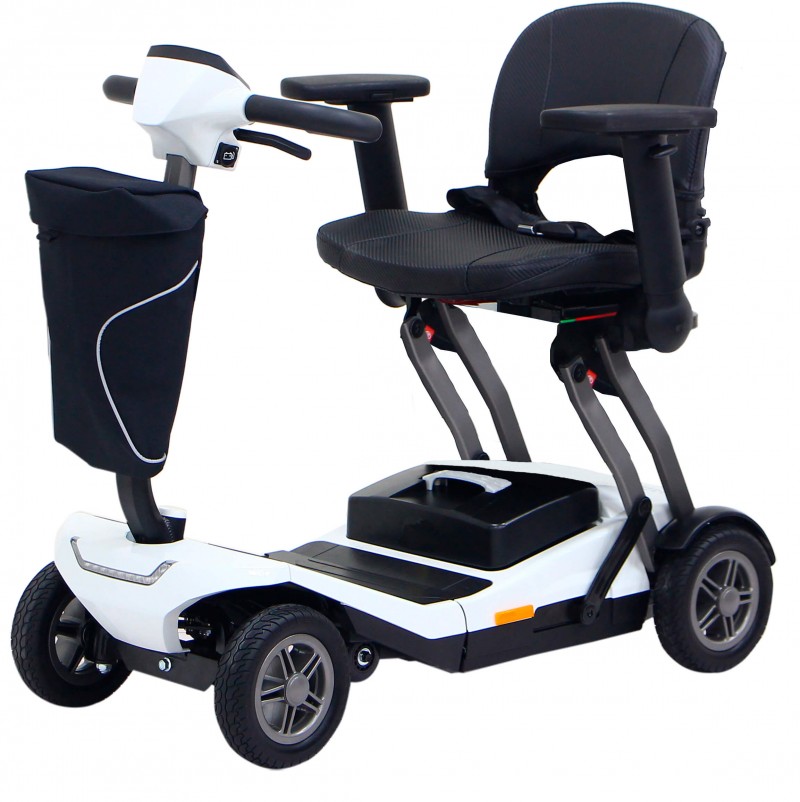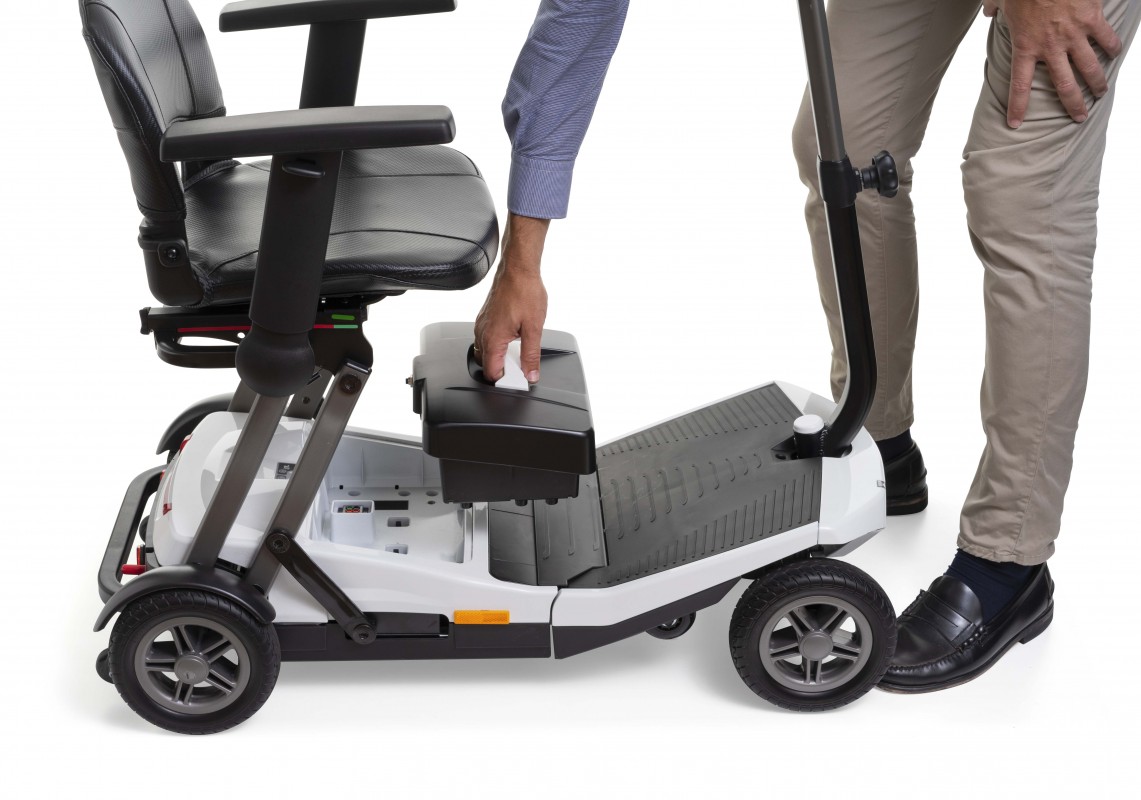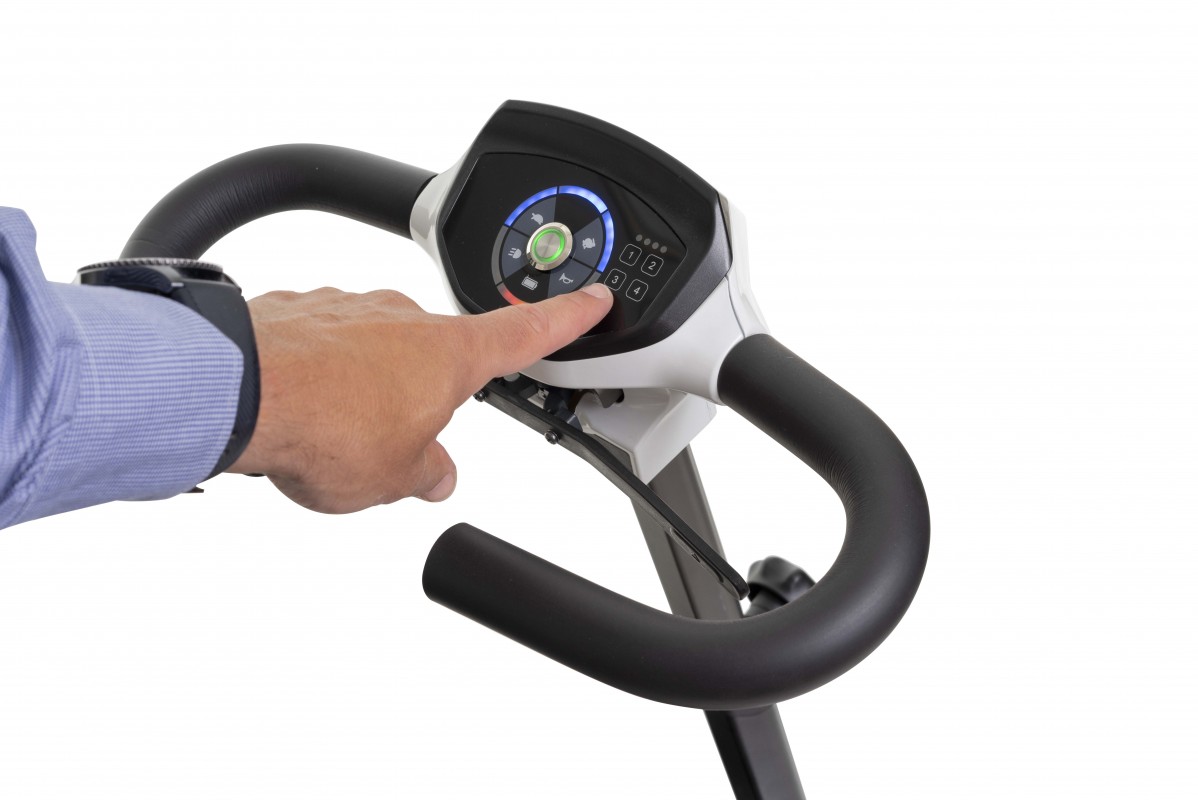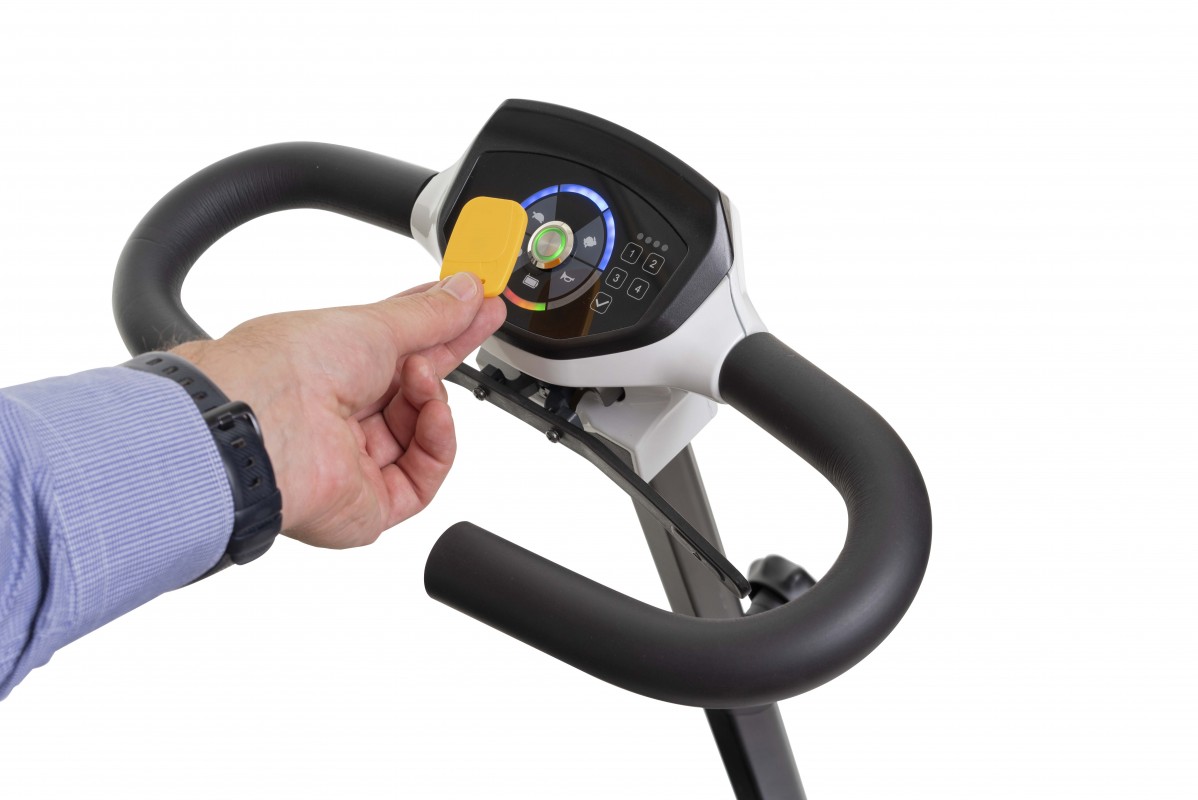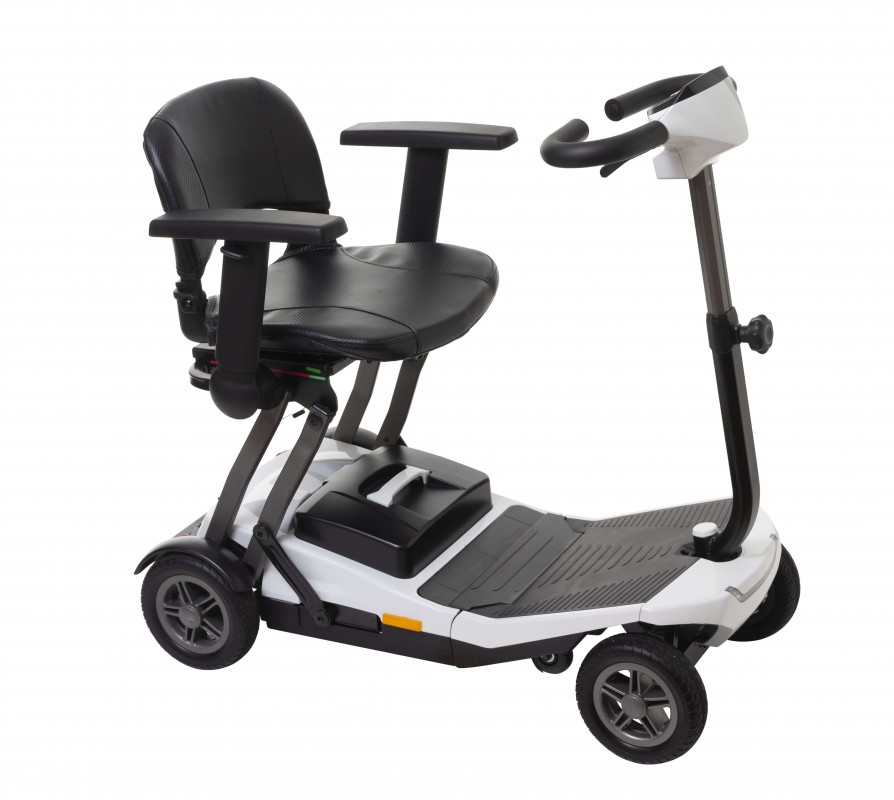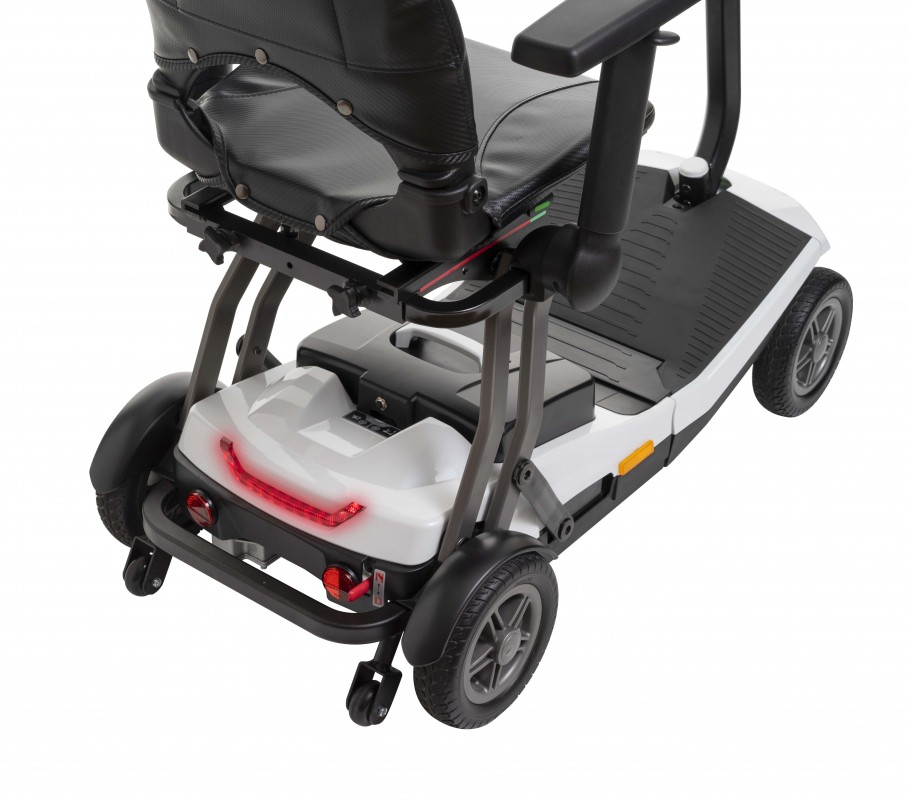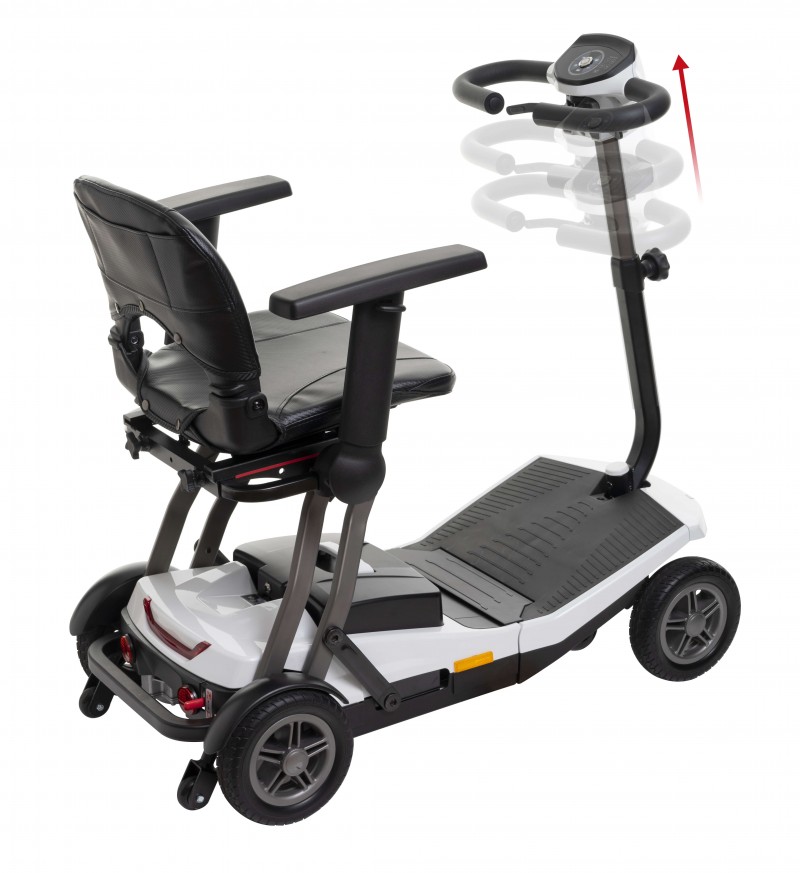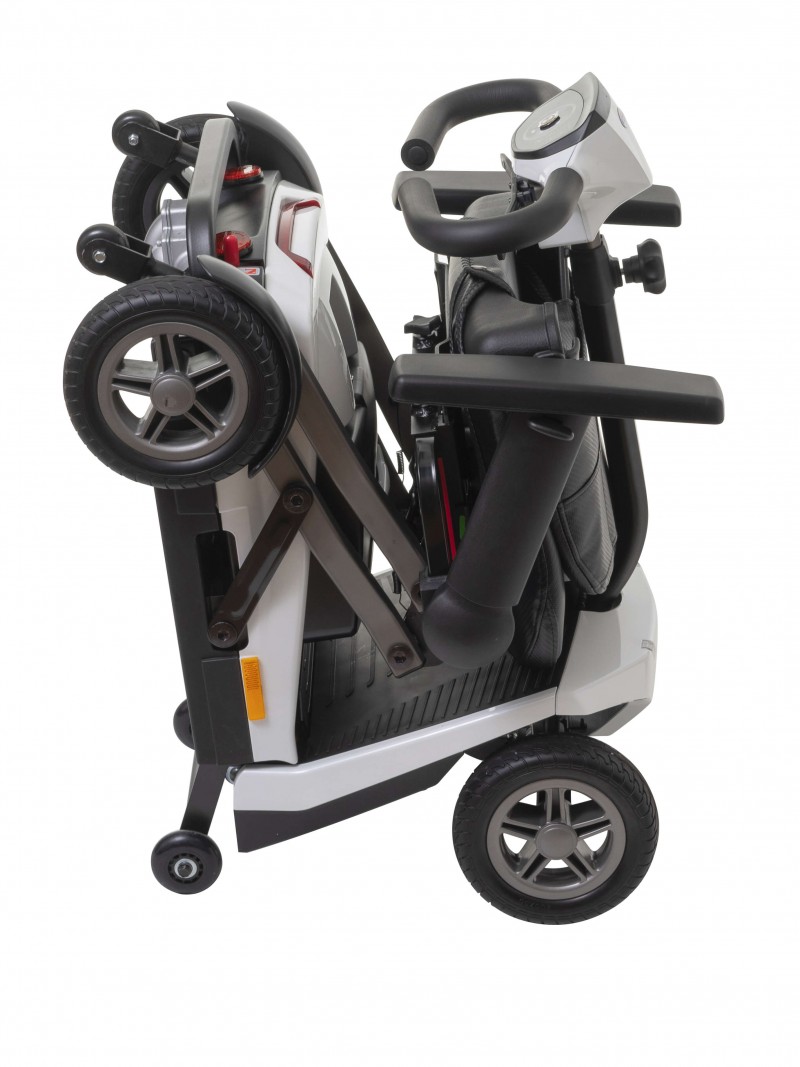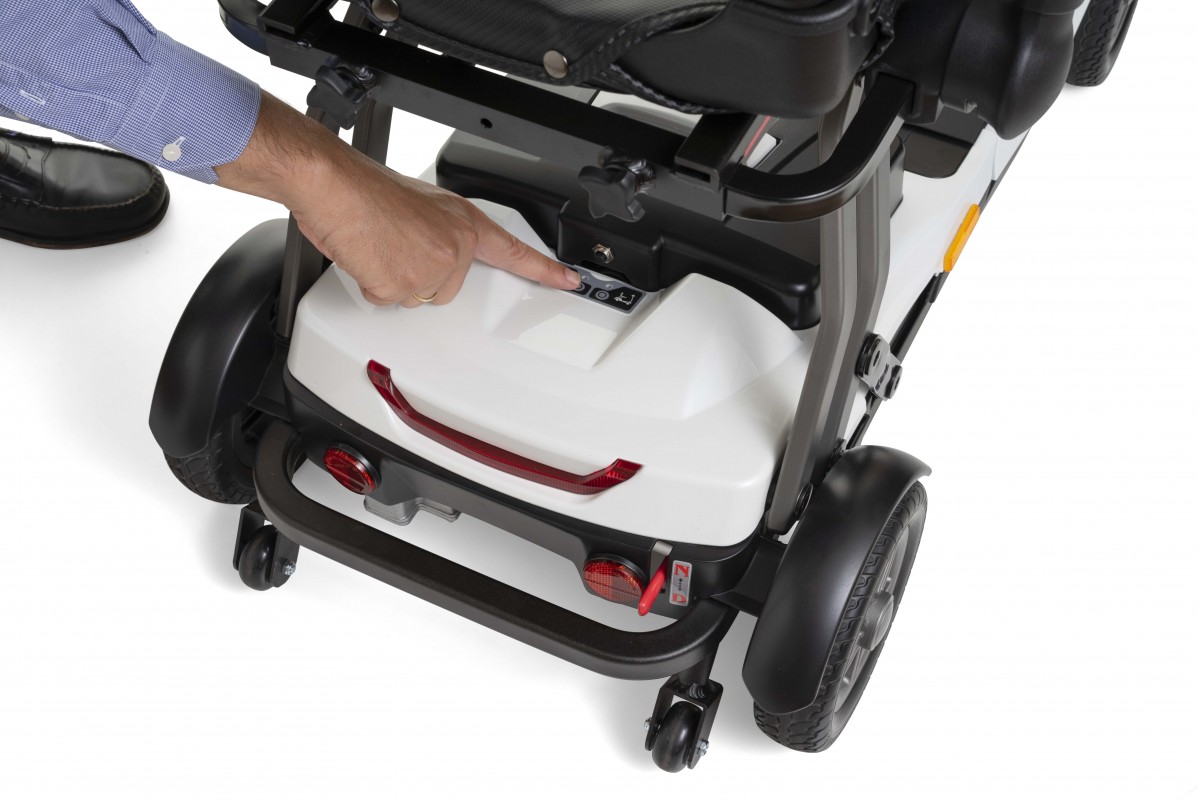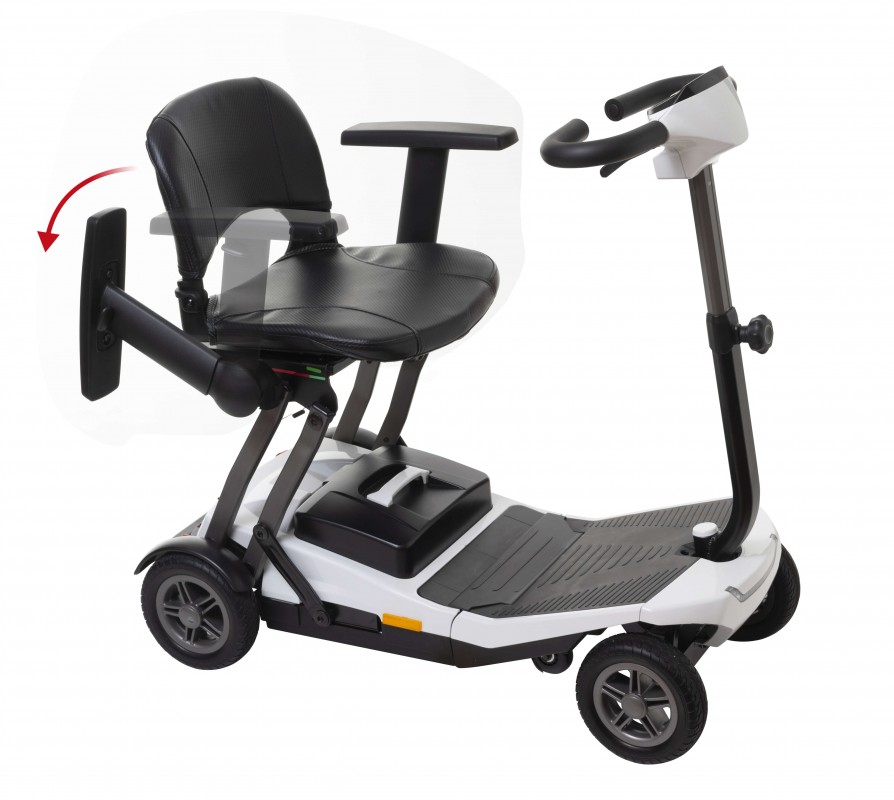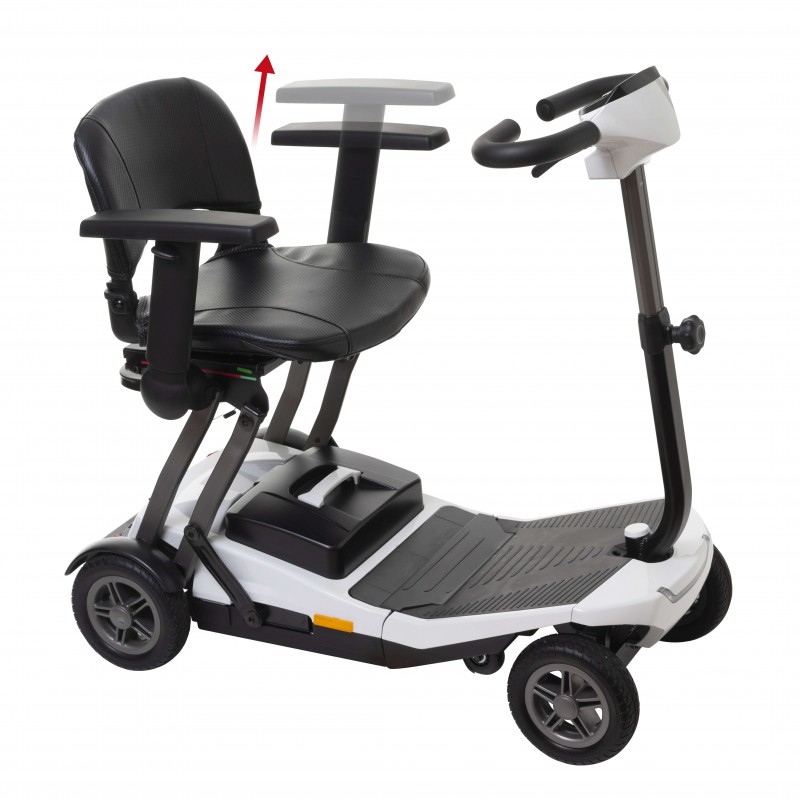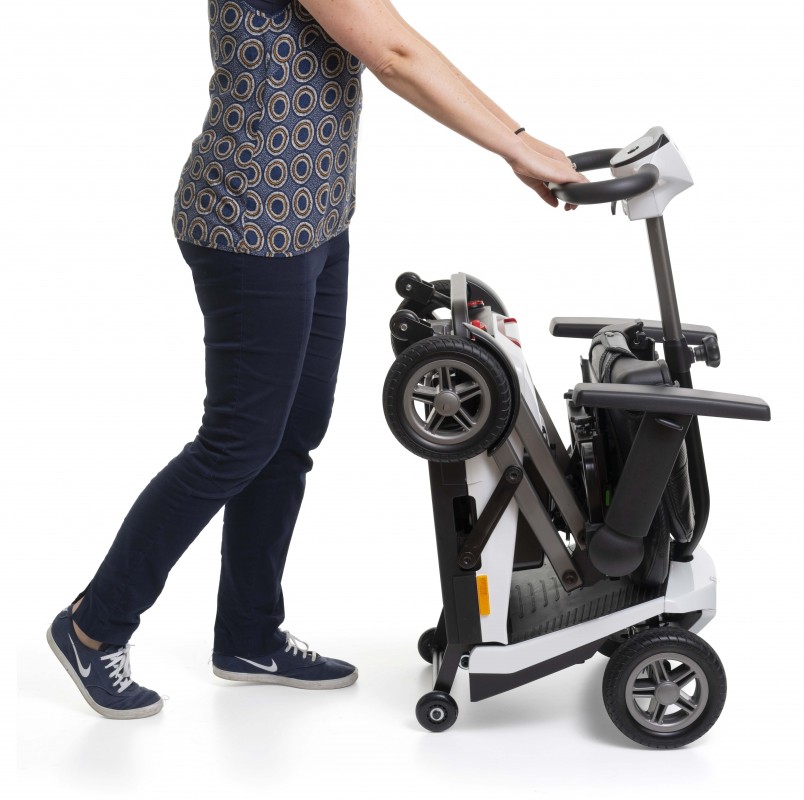 Apex-Wellell i-Luna
The Apex-Wellell i-Luna is the latest in travel scooters. Apex i-Luna 4-wheel Automatic Scooter is a folding mobility scooter with plenty of power. This scooter has a weight capacity of 115kg and folds down to a compact unit in just a few motions. The perfect portable mobility scooter for family trips, with high standards for extra safety assurance.
The Apex-Wellell i-Luna features a versatile build designed to push the boundaries on travel scooters to take you to places you've never been able to tackle before on a portable mobility scooter. The Apex-Wellell i-Luna is the new folding scooter that folds with remote control (features a simple auto-fold function).
Features
+ Folding: Its remote control allows instant electric folding.
+ Lightweight: Thanks to its lithium battery, its total weight is 29.9 kg.
+ Electronic ignition: It has a "Contactless" key that allows you to turn on the scooter just by approaching the key, or by entering a personal key in the numerical panel of the display.
+ Design: Its fast automatic folding allows it to be very easy to transport and store. It has front and rear LED lights to see and be seen.
+ Folding armrests and adjustable in height and width
+ Touch screen. Ignition by contactless key or custom numeric key
+ Ergonomic and height adjustable handlebar
+ Front and rear LED light.
+ Possibility of automatic folding / unfolding by button
+ Removable lithium battery for easy charging
Optional Accessories
+ Seat Belt
+ Front Bag
+ Under seat bag
+ Rear bag
+ Travel Bag (Transport bag)
+ Cane Holder
Many of the parts used within the scooter are made from Aluminium, creating a scooter with a frame that will lasts for many years to come.
Discover all the features of the Apex-Wellell i-Lune watching the following VIDEO .
3.388,00€
(21% VAT included)
REMEMBER: If you have a disability certificate greater than 33% degree, you are entitled to a VAT reduction on this product.
Free Shipping in Spain (peninsula).
Our physical store is located at Calle Cavanilles 7, 28007 Madrid.
Secure SSL Purchase (+info)
Returns: 15 days.
Need any assistance? Contact us +34 915701682
Financing:

Cetelem
From 3 to 60 months
Calculate your fee
4 wheels
Length/Width/Height: 93.5 cm x 57.5cm x 51 cm
Max. Dimensions Length/Width/Height: 95.3 x 64 x 96 cm
Dimension Folded: 55cm x 57.5x 77.5 cm
Safe gradient: 3º to 6º depending on the user"s weight
Turning radius: 112 cm
Range: up to 18 km
Weight: 29.9kg (with batteries)
Weight: 27.1kg (without batteries)
Brake: inteligent, regenerative, electromagnetic
Maximum weight capacity: 115 kg
Battery: 24V 11.6Ah Li-Ion Polymer
Motor: 250W 4600RPM
Battery charger: 2A
Max. Speed: 8 km/h
Lights: Yes
Colours: White
* Data provided by the manufacturer.
Warranty: 2 years and 6 month on the battery
21% VAT and transportation included
Free shipping for orders shipped to Peninsular Spain. Please contact us for orders shipped to the Spanish islands and to other countries.
Reduced VAT rate (4%) will be applied to customer provided 33% disability certificate (or higher degree)