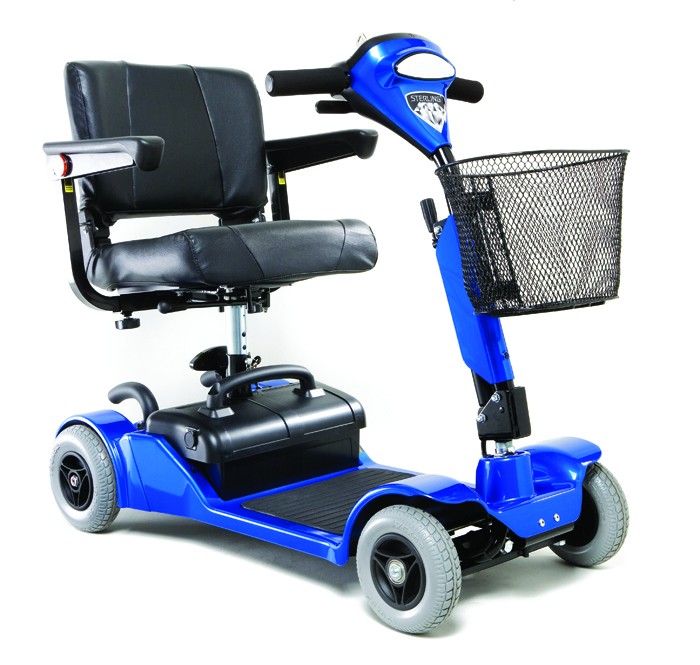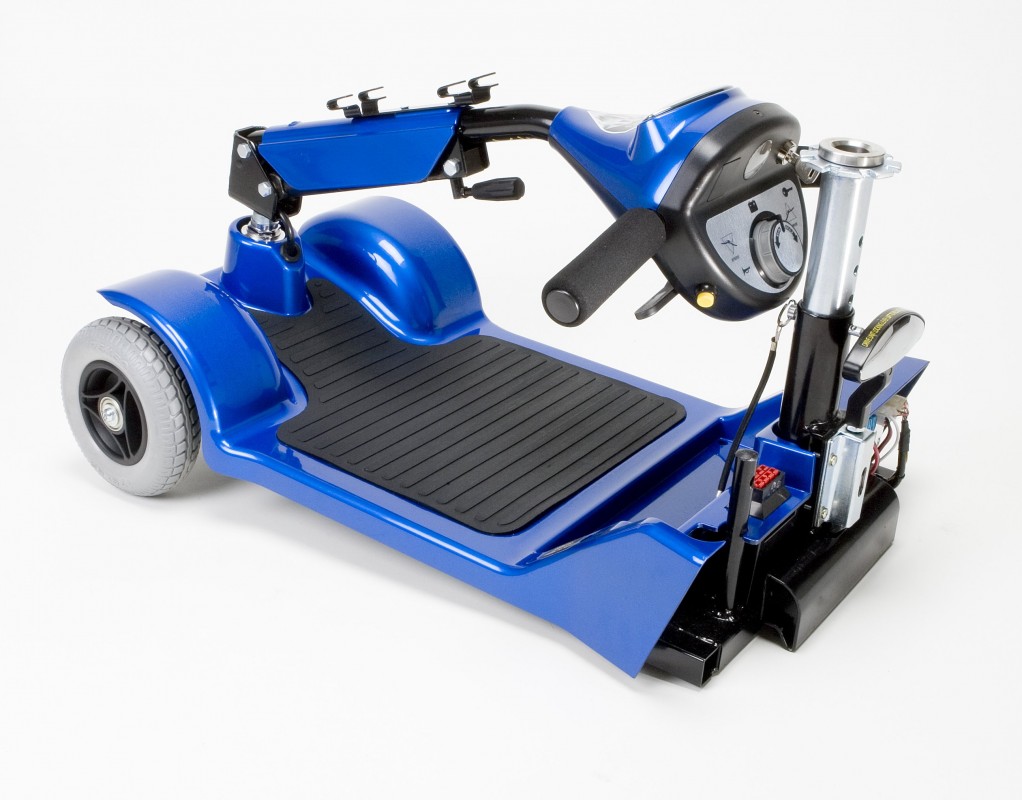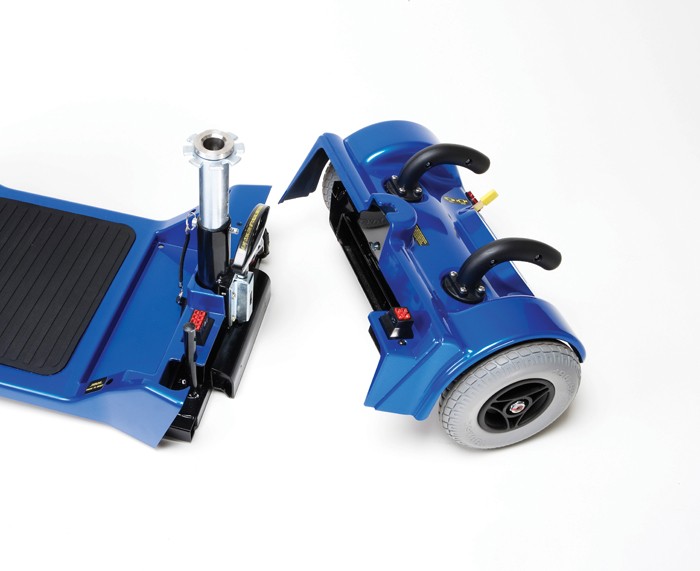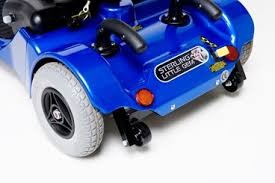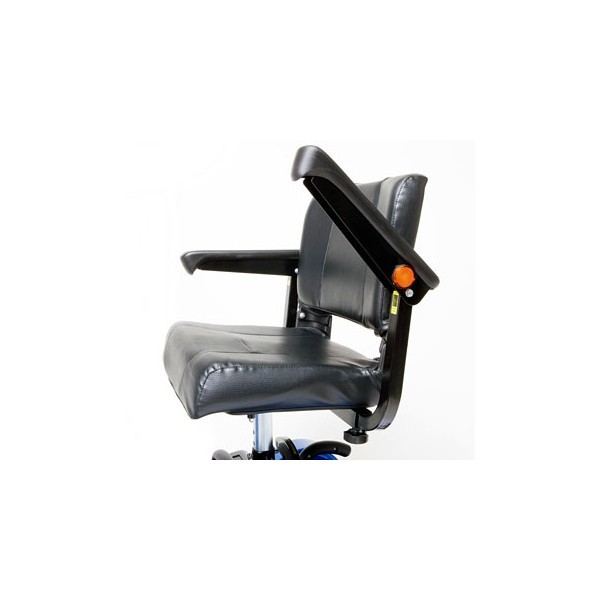 Sterling Little Gem 2
Independence is your new travelling companion with the Sterling Little Gem 2.
Designed with portability in mind, the Little Gem 2 lightweight mobility scooter can quickly and effortlessly be disassembled with the "Sterling lock" release mechanism. Just a click of a button separates the front and rear drive of the scooter. With no cables or wiring to worry about, the Little Gem 2 can be re-assembled as quickly as it was taken apart. Also, conveniently located handles on the drive unit and batteries makes lifting and handling the parts in and out of the car much more manageable. The Little Gem 2 also offers an equally convenient driving experience. The infinitely adjustable tiller can be adjusted to suit your driving position at the push of a lever. The comfortable, swivel seat and flip-up armrests helps ease of access whilst the larger foot base gives additional legroom without compromising size.
Easy to disassemble: Designed for simple disassembly without the hassle of cables or plugs, the one-touch Sterling lock separates both halves of the mobility scooter for easy portability or stowage.
Comfortable seating: The soft padded seat ensures a comfortable ride whilst the flip up armrests and swivel seat helps you access your mobility scooter with ease.
Additional legroom: The ergonomic floor panel design provides maximum legroom compared to other lightweight mobility scooters in its class.
Adjustable tiller: Just push a lever and the infinitely adjustable tiller can be positioned to suit your driving position. Additionally, the tiller can be folded flat to minimise space when storing your mobility scooter.
1.580,00€
(21% VAT included)
REMEMBER: If you have a disability certificate greater than 33% degree, you are entitled to a VAT reduction on this product.
Free Shipping in Spain (peninsula).
Our physical store is located at Calle Cavanilles 7, 28007 Madrid.
Secure SSL Purchase (+info)
Returns: 15 days.
Need any assistance? Contact us +34 915701682
Financing:

Cetelem
From 3 to 60 months
Calculate your fee
WHEELS: 4
LENGTH x WIDTH ( cm): 98x51 cm
BATTERIES: 2x12 Ah
ENGINE: N/A
MAXIMUM SPEED: 6.4 km/h
TRAVEL RANGE: 16 km
SCOOTER WEIGHT: 40 kg
MAX WEIGHT SUPPORTED: 113 kg
MAX SLOPE: 15 %
WHEEL TYPE: Solid
GROUND CLEARANCE: N/A
SUSPENSION: NO
LIGHTS: NO
REMOVABLE PARTS: 5
Colors: Blue
* Data provided by the manufacturer.
Warranty: 2 years and 6 month on the batteries
21% VAT and transportation included
Free shipping for orders shipped to Peninsular Spain. Please contact us for orders shipped to the Spanish islands and to other countries.
Reduced VAT rate (4%) will be applied to customer provided 33% disability certificate (or higher degree)