Apex-Wellell i-Transformer Nova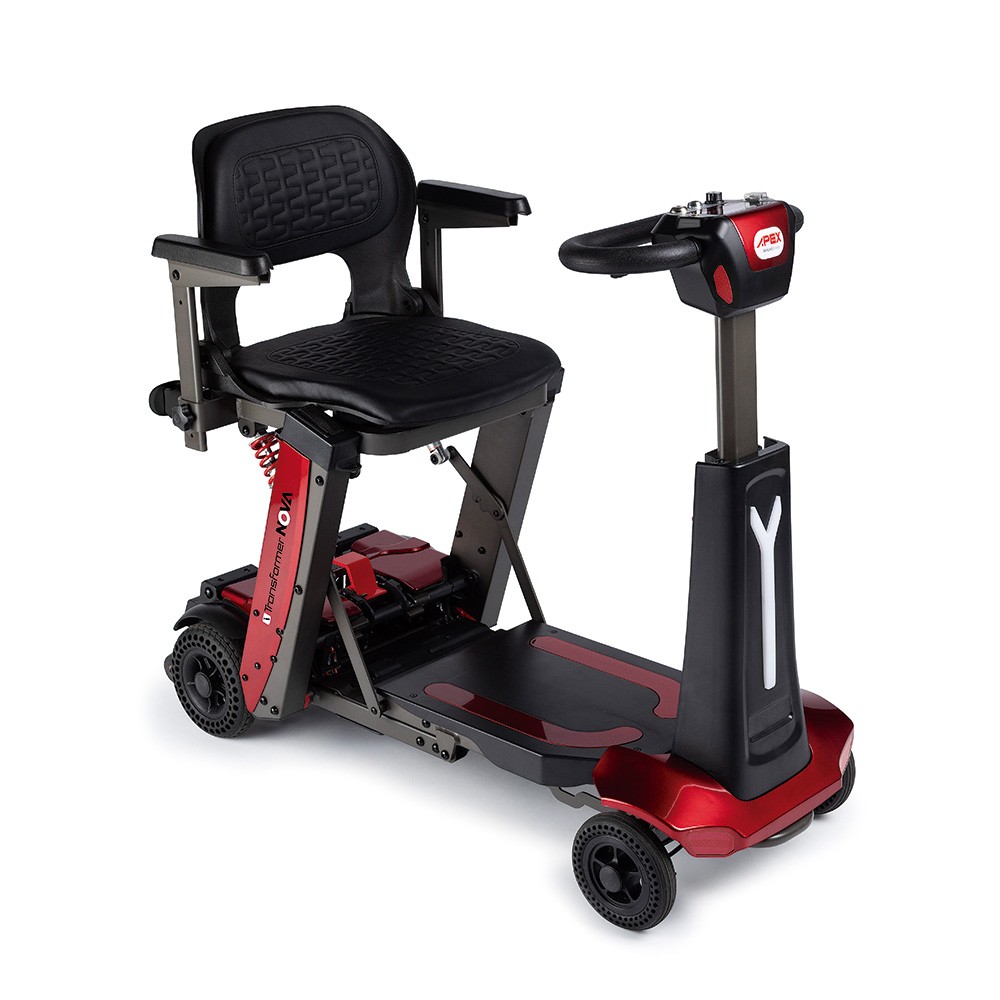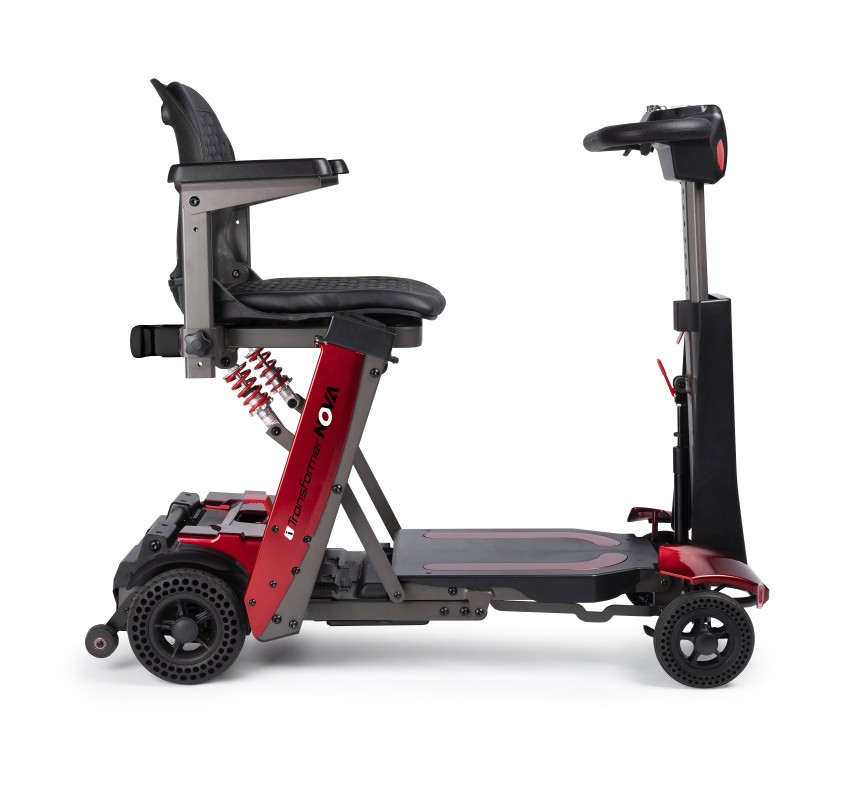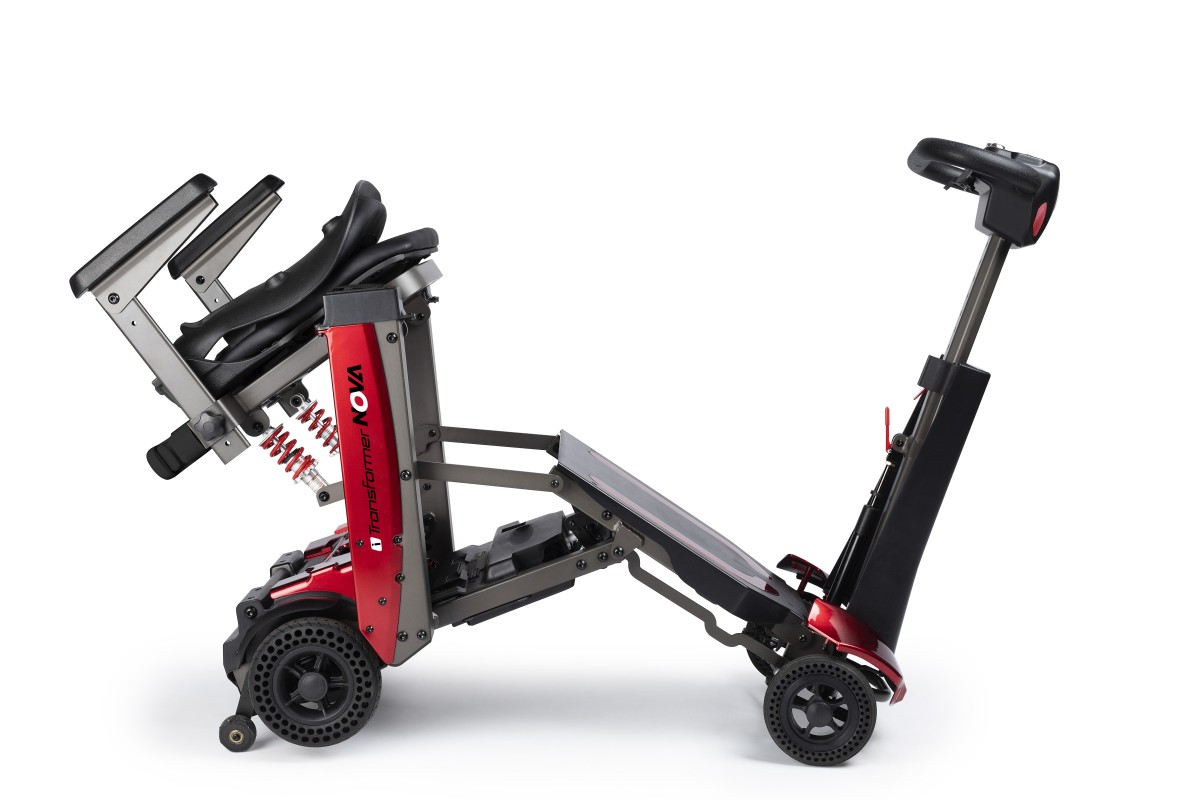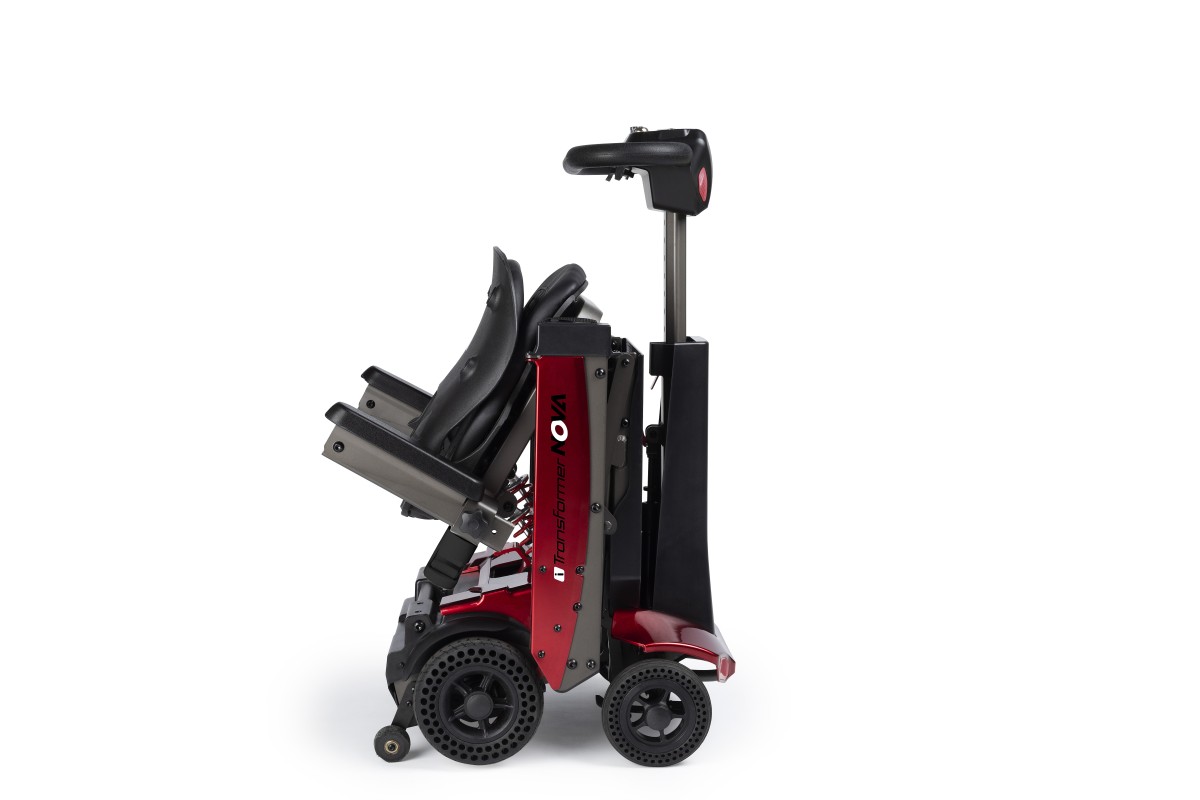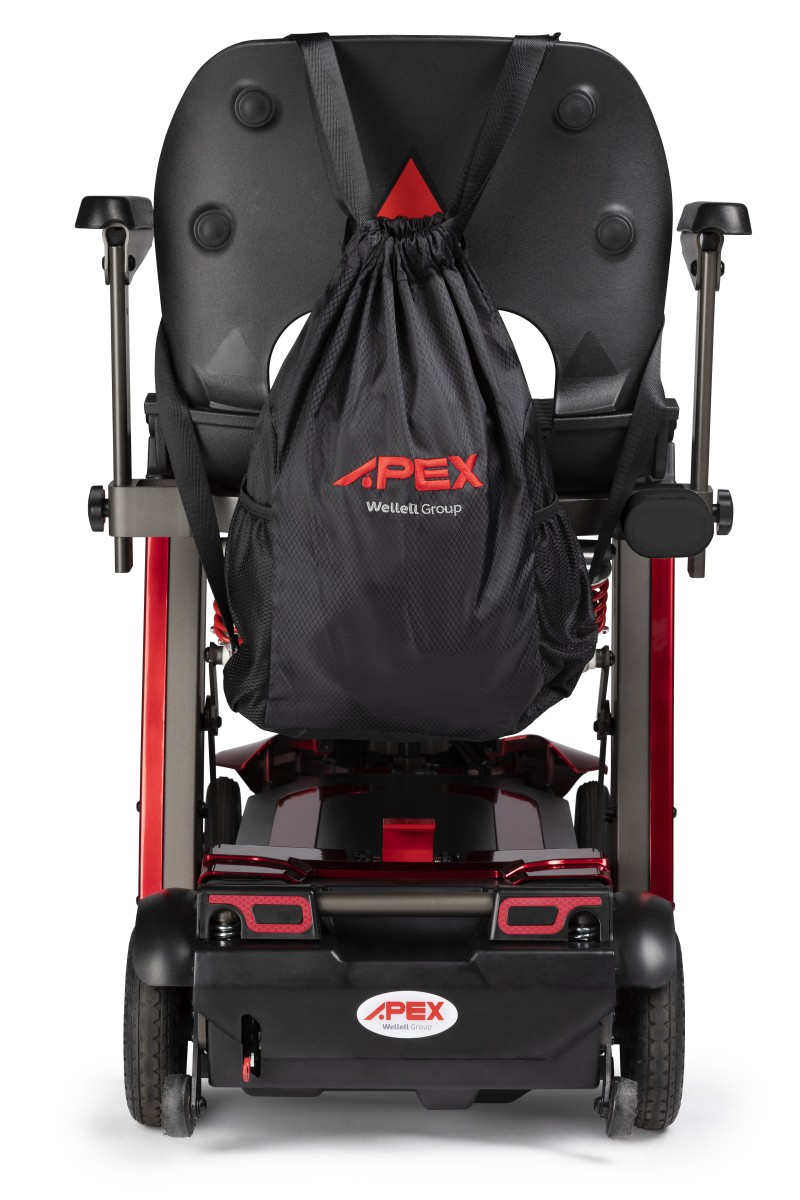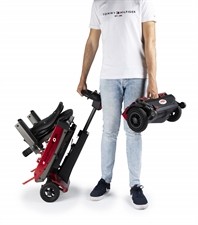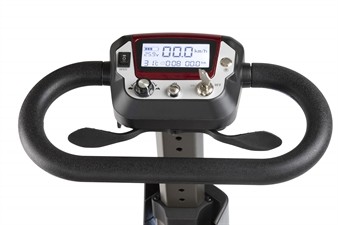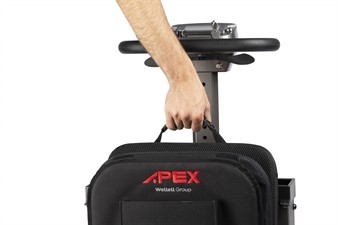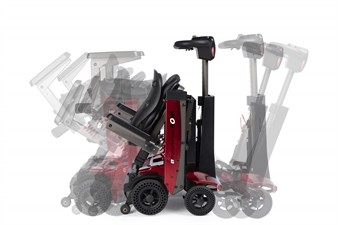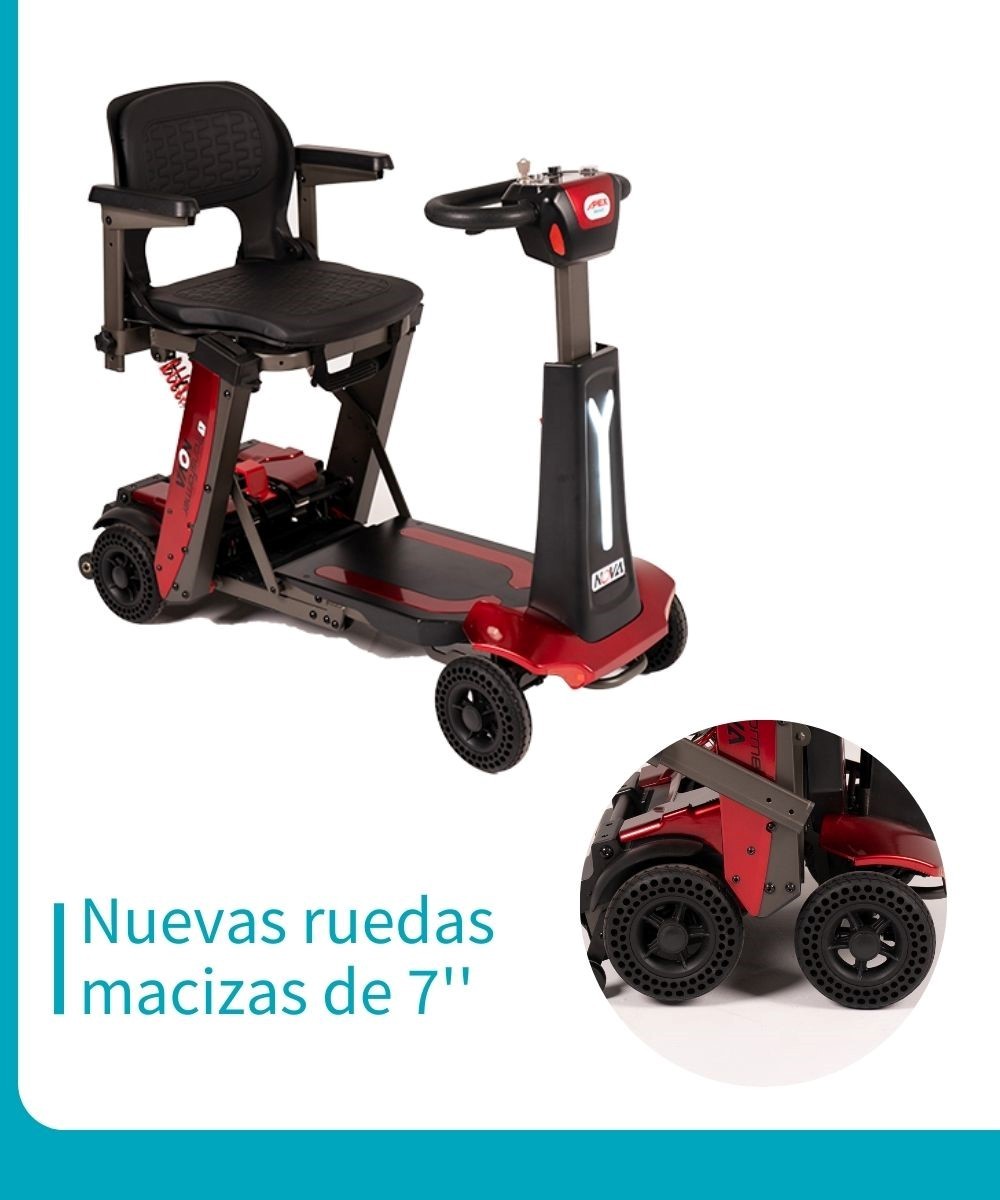 Apex-Wellell i-Transformer Nova
Apex-Wellell Medical introduces the Apex-Wellell i-Transformer Nova, its new remote controlled auto fold lightweight folding scooter. This scooter weighs 32.5 (23.5kg + 9kg) and can be easily separated into 2 pieces for easy transport.
Apex-Wellell i-Transformer Nova is Apex-Wellell 's new exclusive design folding scooter. The functionality of this scooter of being able to separate into 2 parts, makes it the most manageable on the market.
Apex-Wellell i-Transformer Nova maintains a peculiarity of the original Apex-Wellell i-Transformer, very important for people with reduced mobility: the scooter has an opening and closing process from the same position. It is not necessary to tip it to the ground to proceed with the folding or unfolding. This is very important, since it makes it suitable for practically all types of users, since they do not have to manipulate it, with the consequent effort of bending down and supporting the weight to knock the scooter over.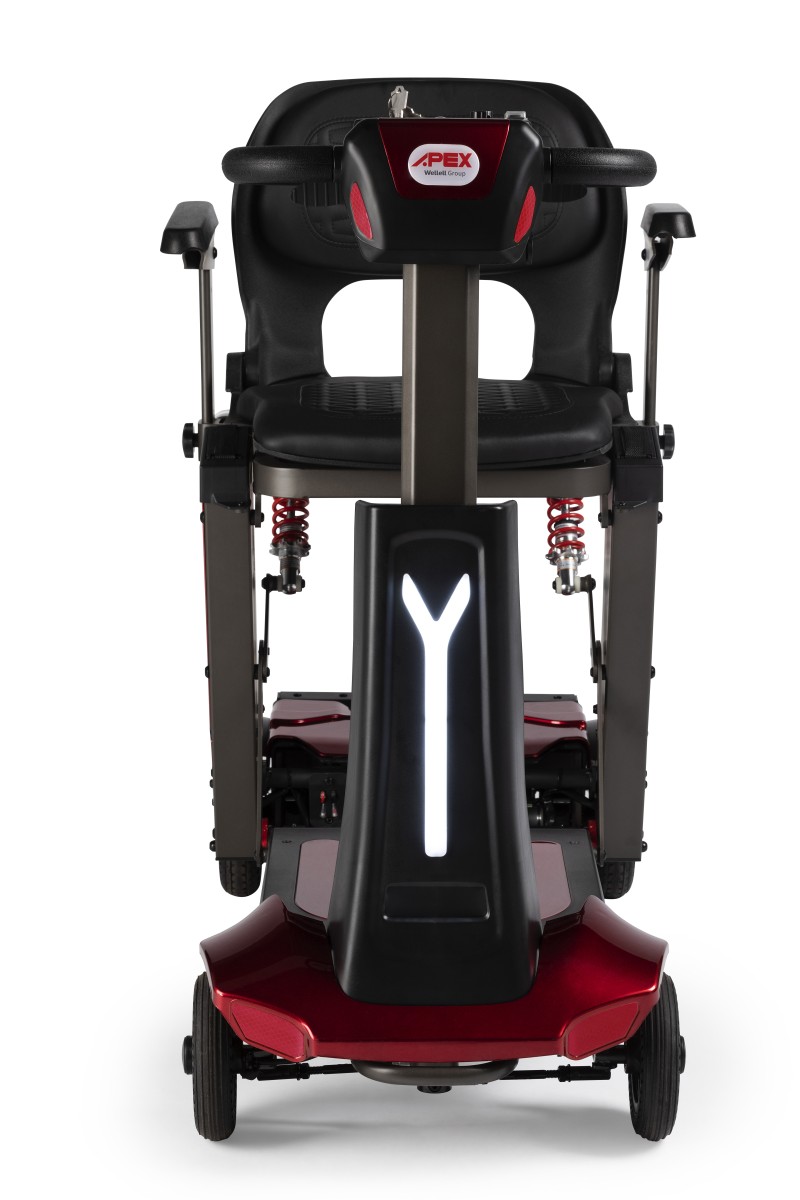 Main features
+ Light: Allows the scooter to be separated into 2 parts (23,5 kg + 9 kg) to facilitate its transfer. In addition, it has removable lithium batteries.
+ Electronic ignition: Its multifunctional remote allows you to turn the scooter on/off and control the LED lights
+ Comfortable: The folding armrests facilitate lateral access to the user. They are also height adjustable.
+ Design: It is made of magnesium alloy, which makes it light and robust. Its automatic folding system allows the scooter to stand up, preventing the user from having to bend down.
+ Digital screen: a clear and functional digital display, where the user will find all the on-board information clearly.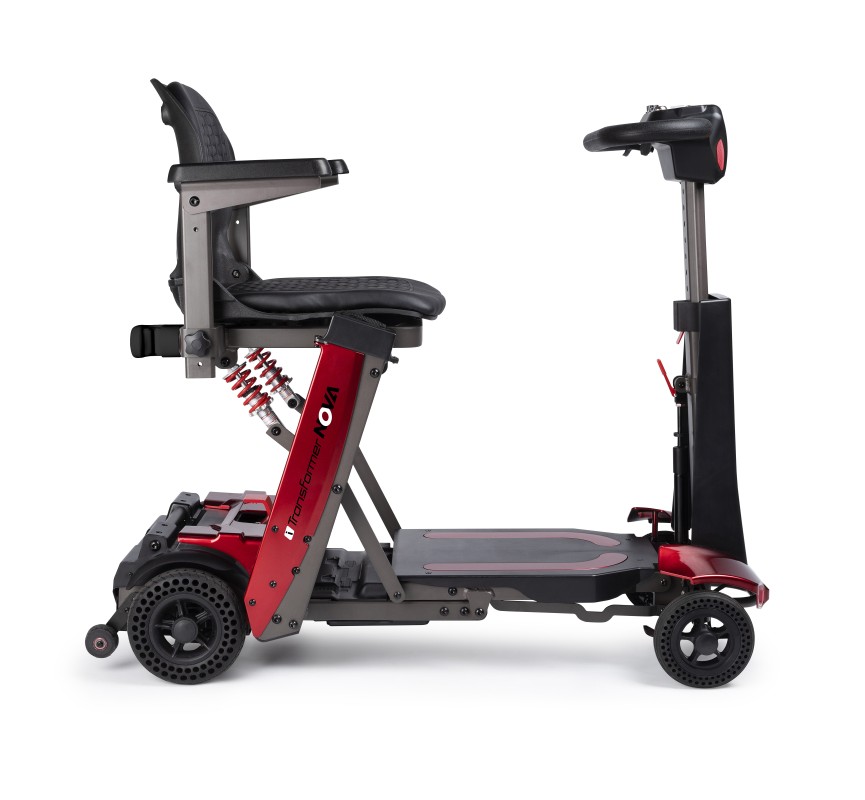 Featured Items
+ Backup bag included
+ Folding and height-adjustable armrests
+ Backlit display with odometer
+ Height adjustment of the handlebar in 10 positions. Tilt by piston.
+ LED front light
+ 6" solid front wheel
+ Made of magnesium alloy
+ Separation of the scooter into two parts (23.5 kg + 9 kg)
+ 7" solid rear wheel
+ 7" solid front wheel
+ 1 x 15Ah lithium batteries
Featured Items II

3.057,67€
(21% VAT included)
REMEMBER: If you have a disability certificate greater than 33% degree, you are entitled to a VAT reduction on this product.
Free Shipping in Spain (peninsula).
Our physical store is located at Calle Cavanilles 7, 28007 Madrid.
Secure SSL Purchase (+info)
Returns: 15 days.
Need any assistance? Contact us +34 915701682
Financing:

Cetelem
From 3 to 60 months
Calculate your fee
Dimensions scooter unfolded
with extended seat back
(length x width x height) 102 x 48.5 x 88 cm
Recommended maximum weight: 110 kg
Weight with batteries: 32.5 kg (23.5 kg + 9 kg)
Weight without batteries: 29.5 kg (20.5 kg + 9 kg)
Top speed: 6.4km/h
Maximum slope: 5º
turning radius: 130cm
Charger: 24V / 5A (quick charge 2 hours)
Motor Type: 120W
Front wheels: 7" Solid
Rear wheels: 7" Solid
Batteries: 1 uni x 15 Ah 24V
* Data provided by the manufacturer.
Warranty: 2 years and 6 month on the battery
21% VAT and transportation included
Free shipping for orders shipped to Peninsular Spain. Please contact us for orders shipped to the Spanish islands and to other countries.
Reduced VAT rate (4%) will be applied to customer provided 33% disability certificate (or higher degree)