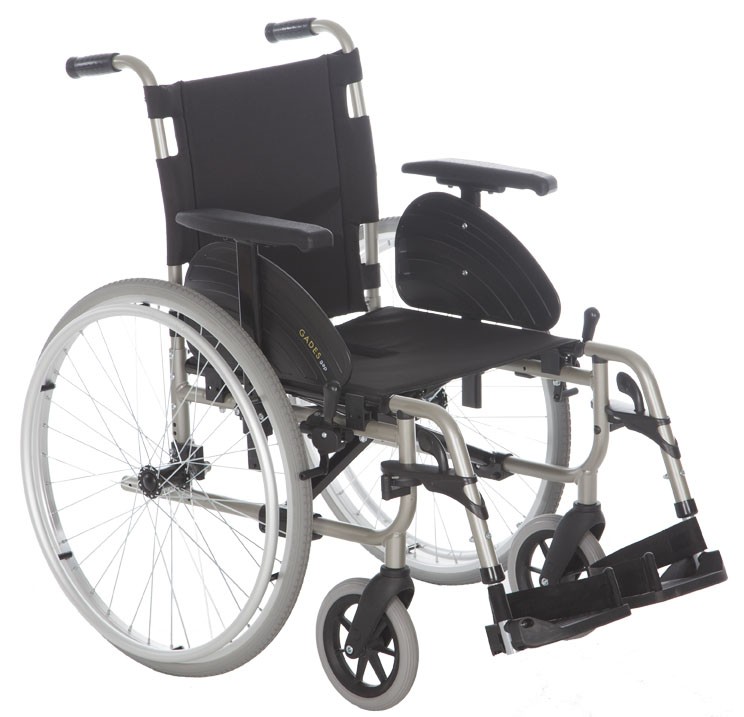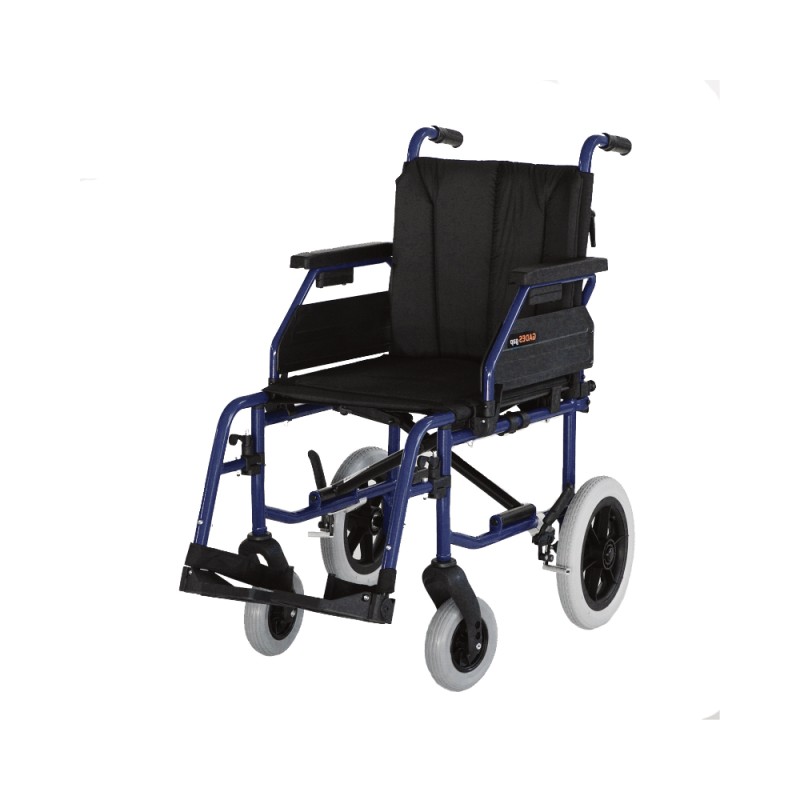 Gades Gap
Very light chair, made of aluminum, supports 130 kg. It adapts to the sitting needs of each user. The Gades Gap chair allows multiple adjustments to adapt to most users. The seat is adjustable in height and depth, height of the armrests, height-adjustable cuffs, tension-adjustable backrest ...
Grips and backrest
The cuffs are adjustable in height to adapt to the different heights of the passenger. It is a great help to push the chair into a correct position.
The backrest is adjustable in tension with 5 strips with velcro and it can also be adjusted in height from 39 to 48 cm.
Armrests
Thanks to its adjustable armrests, a correct sitting of the user can be achieved. Ideal for using all types of cushions.
295,00€
(10% VAT included)
REMEMBER: If you have a disability certificate greater than 33% degree, you are entitled to a VAT reduction on this product.
Free Shipping in Spain (peninsula).
Our physical store is located at Calle Cavanilles 7, 28007 Madrid.
Secure SSL Purchase (+info)
Returns: 15 days.
Need any assistance? Contact us +34 915701682
Financing:

Cetelem
From 3 to 60 months
Calculate your fee
Adjustable height from 22 to 25 cm
Adjustable length (Desk / Length)
Soft and comfortable
Folding and removable
Corrosion resistant aluminum chassis.
12" rear wheels
Quick release rear axle,
Regulation of the center of gravity of the chair
7" front wheels with PU covers
Removable and removable armrests
PU armrests, adjustable in length (Desk / Length) and adjustable in height (3 cm)
Height adjustable cuffs
Seat height adjustable from 46 to 51cm
Folding and removable footrest, with heel supports
Backrest adjustable in height from 39 to 48cm
Adjustable backrest in tension (Velcro bands)
Angle adjustable footrest platform
Adjustable seat depth (40/44 cm)
Weight 15.5kg
*Data provided by the manufacturer
Warranty: 2 years
10% VAT and transportation included
Free shipping for orders shipped to Peninsular Spain. Please contact us for orders shipped to the Spanish islands and to other countries.
Reduced VAT rate (4%) will be applied to customer provided 33% disability certificate or higher degree)