Brio S19FC Black Limited Edition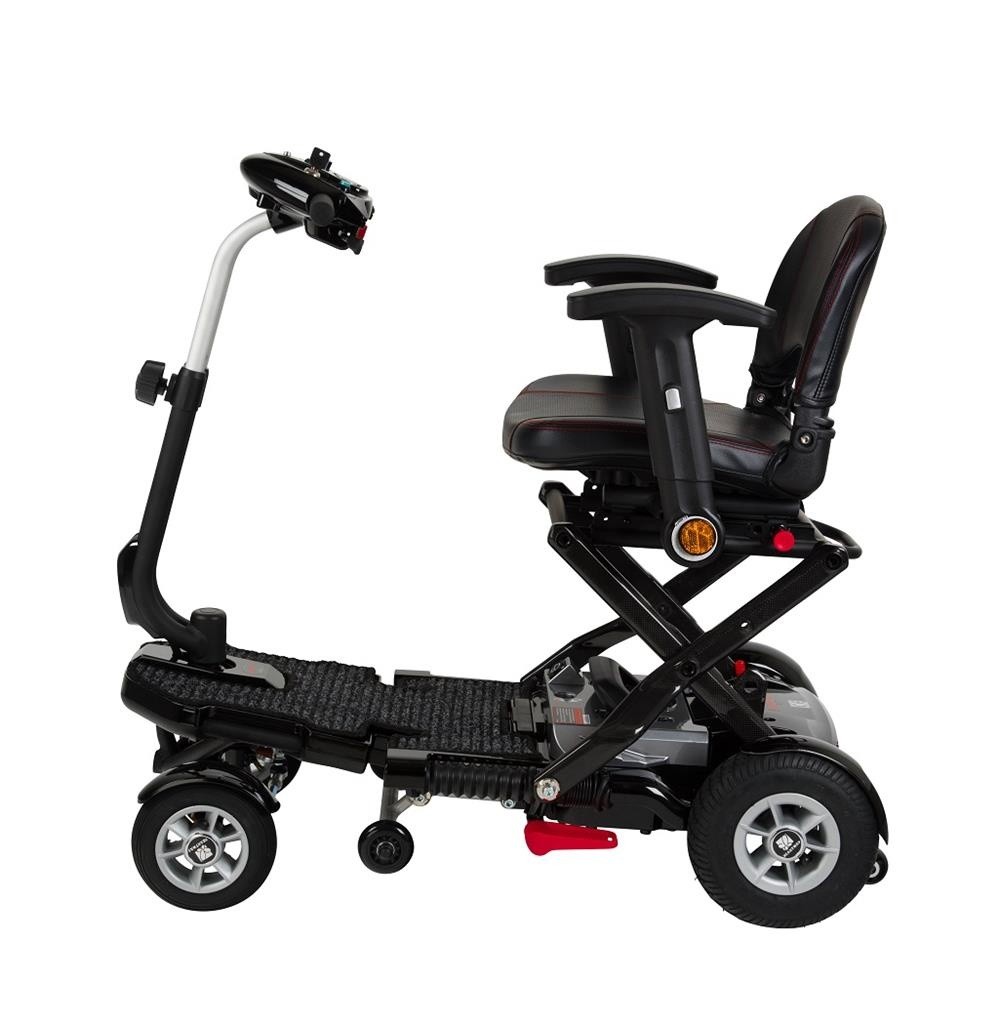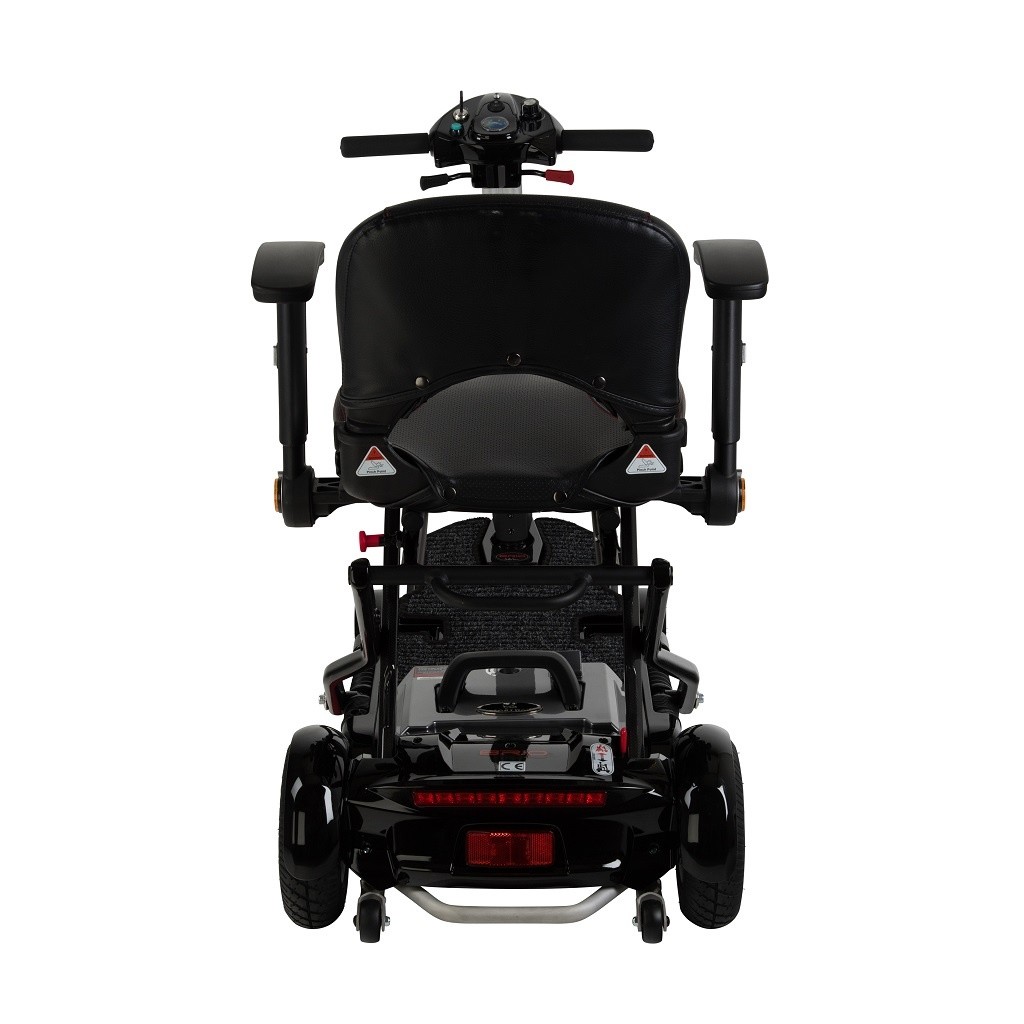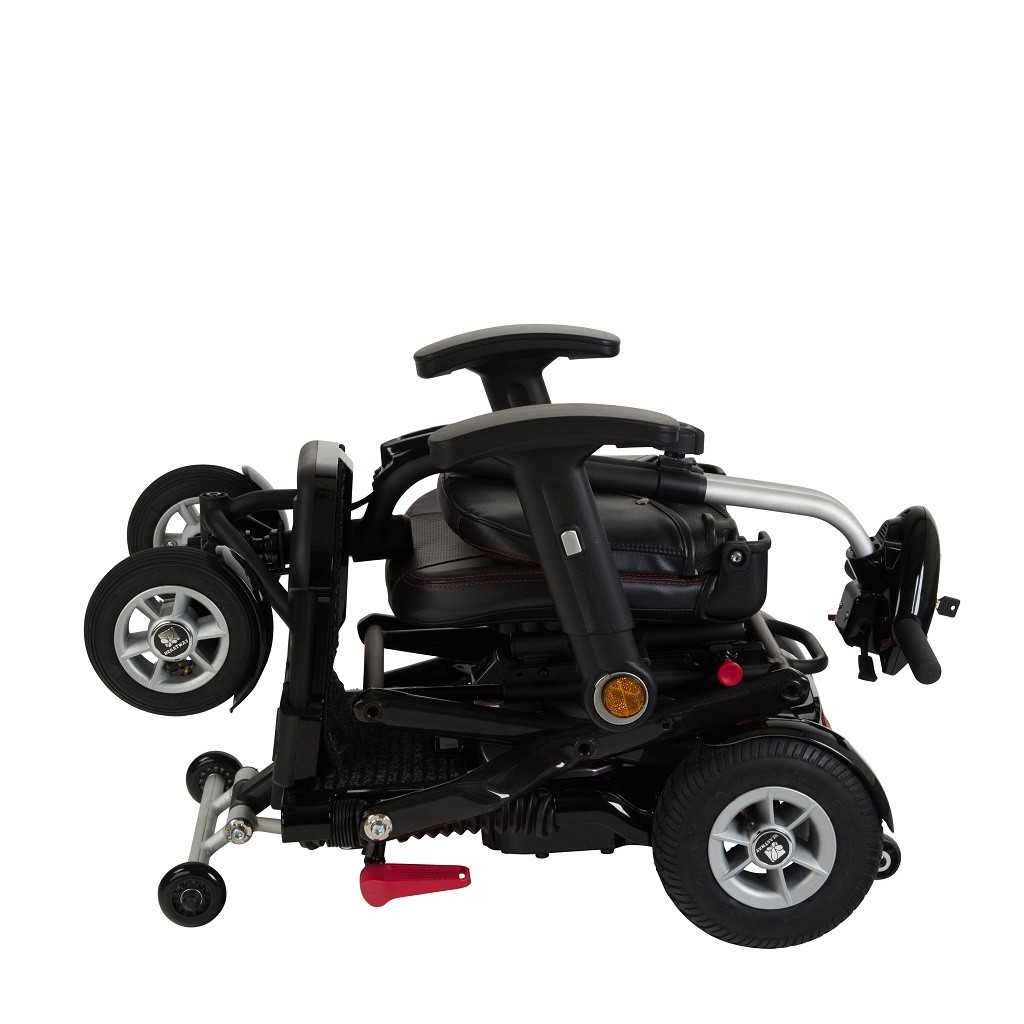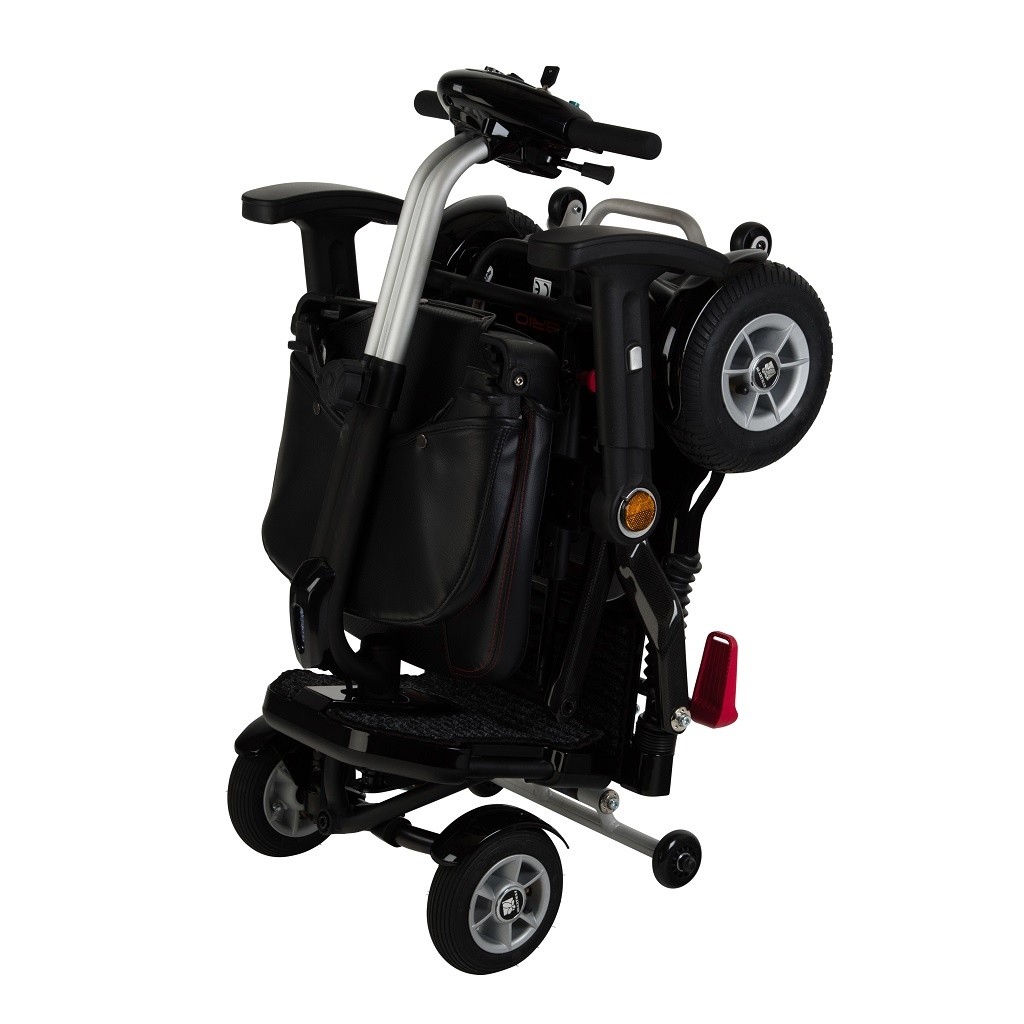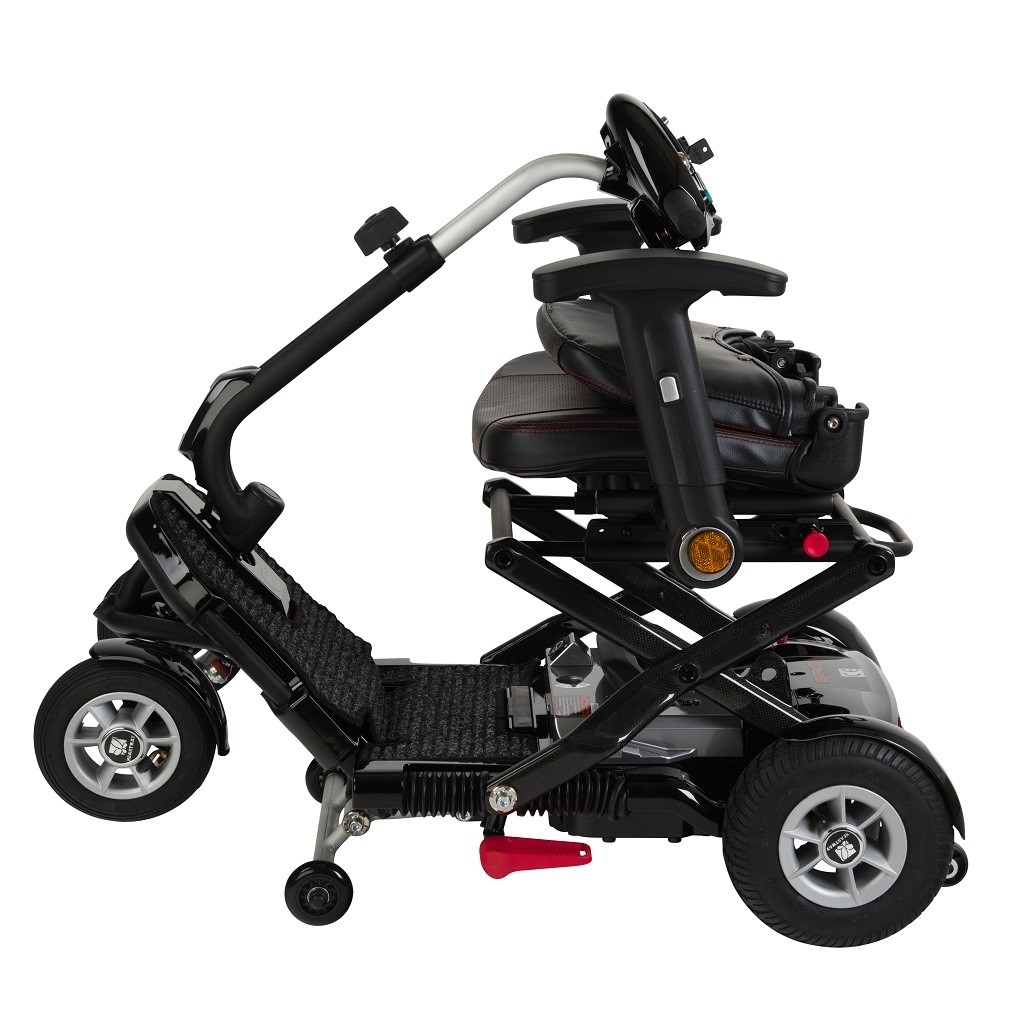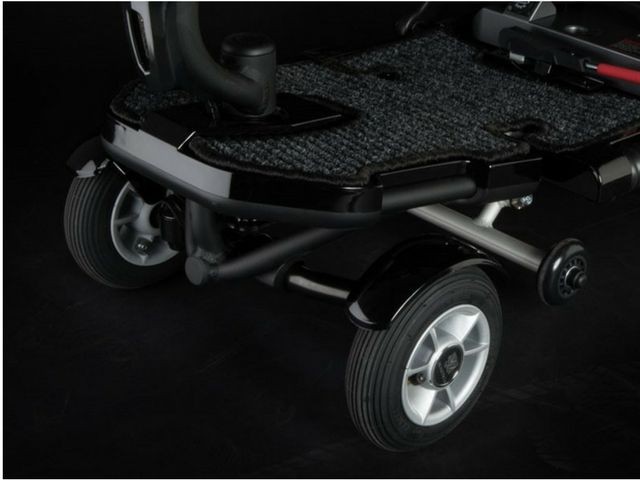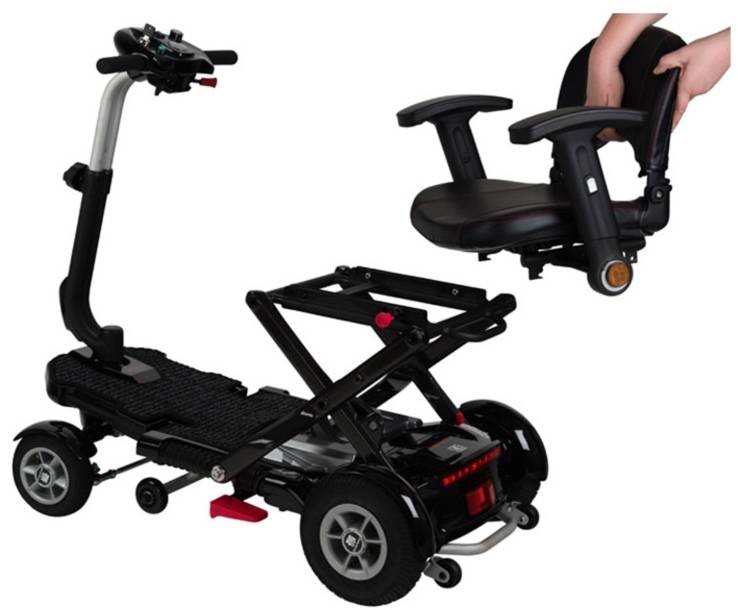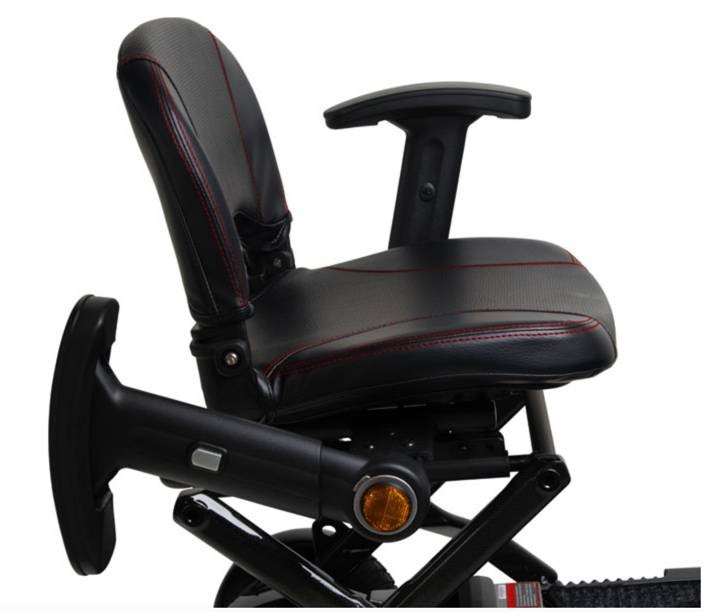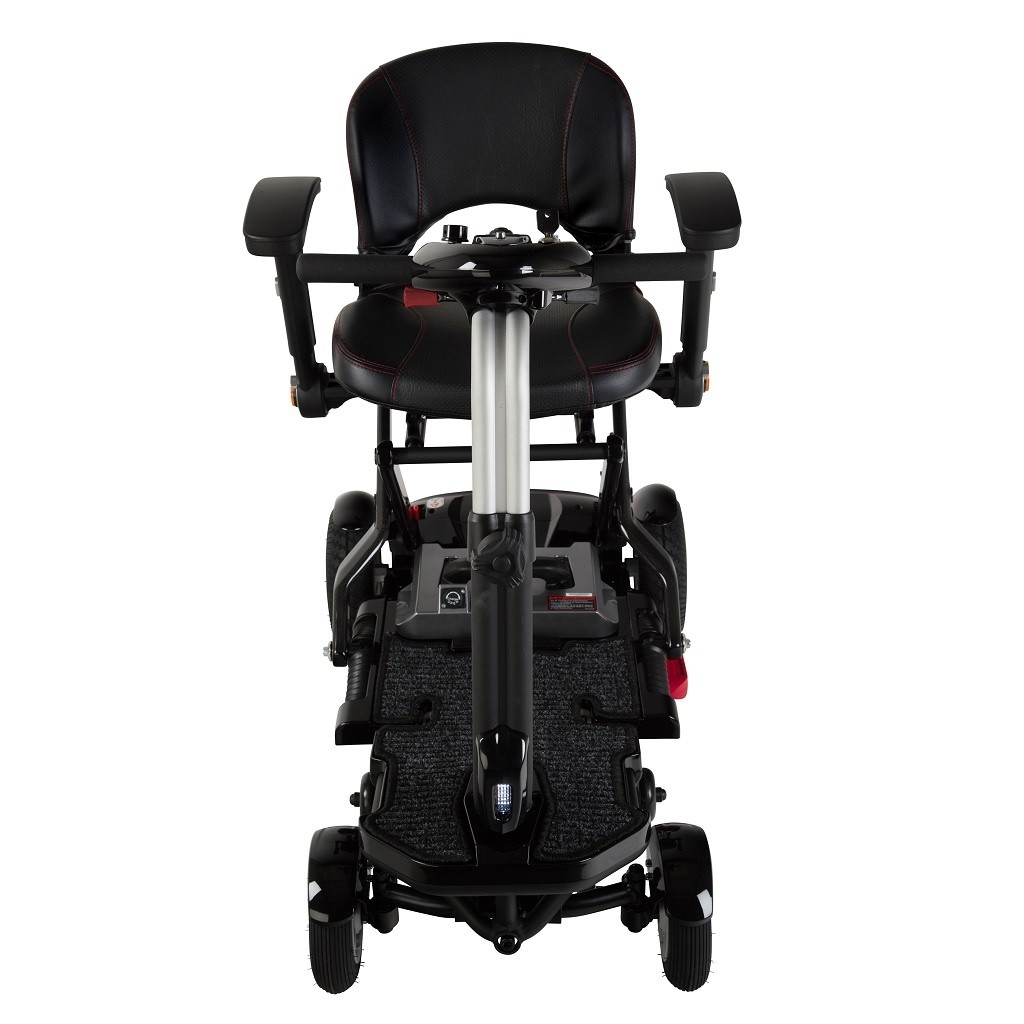 Brio S19FC Black Limited Edition
The Brio S19FC Black Limited Edition model is the most exclusive version of the Brio series. The luxurious black color in combination with the ultralight carbon chassis, makes this model one of the most exclusive folding scooters. Thanks to the 4 wheels, the chassis is very stable when driving and this provides extra driving comfort and safety.
To fold it, you just have to press a lever with your foot. The scooter only takes 6 seconds to fold or unfold.
It stands out, for including armrests, front light and large pneumatic wheels. Large pneumatic wheels and a new design with a wider frame give the user much more comfort and stability. Safety is very important when we are talking about lightweight folding scooters and this model perfectly fulfills this axiom.
Thanks to the LED lighting, you can also go out at night with the Brio S19FC Black Limited Edition. This limited edition is equipped with a glossy black carbon fiber chassis. With a simple movement, this scooter folds up and you can take it with you wherever you go. For example in the car, train or boat. This Brio S19FC Black Limited Edition model has an IATA approved 11.5Ah lithium battery so you can take it with you on the plane when you travel.
The Brio S19FC Black Limited Edition incorporates an anti-theft system for the batteries, as well as a height-adjustable mast.
Let's see below, the details of the improvements that this scooter incorporates:
Comfortable
The Brio S19FC Black Limited Edition model incorporates comfortable armrests, adjustable in height and width and can be folded down for easy access for the user. For greater user comfort and safety, the model has pneumatic wheels (the rear 23x6.5 cm) that provide greater ride comfort and make it easier to climb the curbs.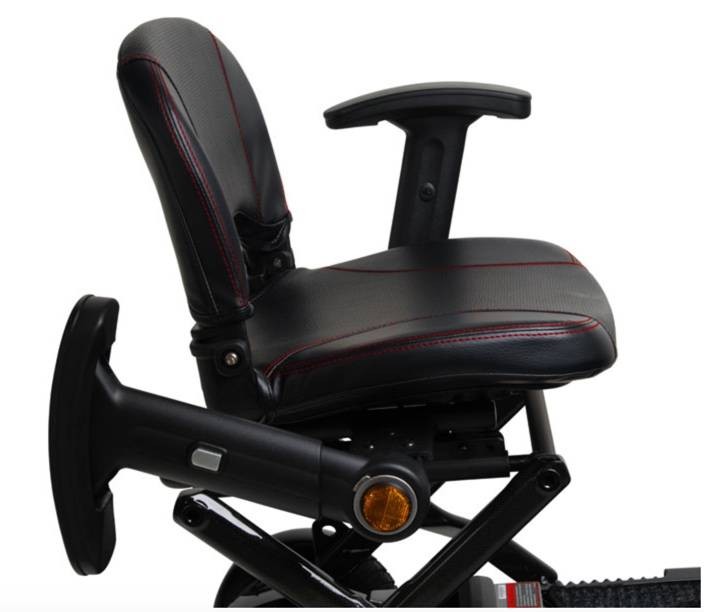 Compact
The scooter measures 98 cm unfolded. It's great for use indoors and in tight spaces, but it's also great outdoors.
Safe
The scooter incorporates anti-roll wheels (side and rear) that guarantee the safety of the user. It also has a safety key on the battery. A great advantage of this scooters compared to other folding models is that it incorporates an LED front light, which allows you to see and be seen.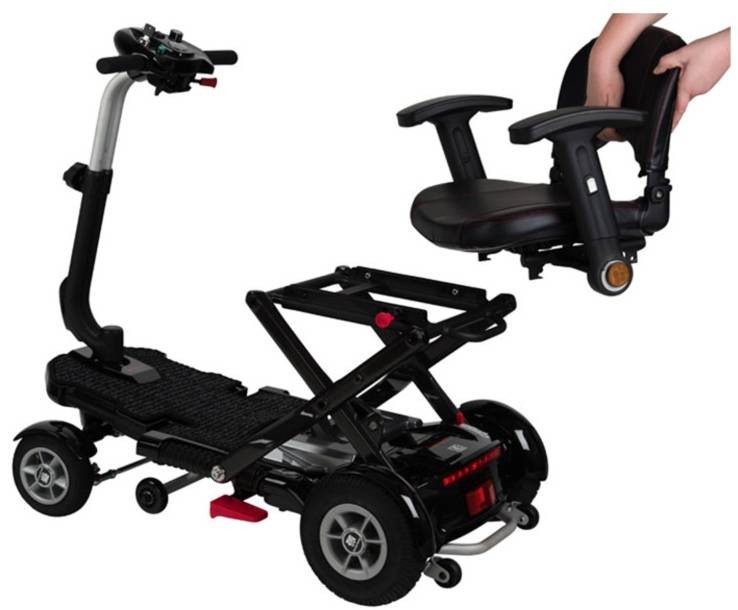 Easy to Transport
The Brio S19FC Black Limited Edition comes with a removable seat for easy portability. Its 4 wheels allow the scooter to be moved and transported as if it were a trolley, once it is folded.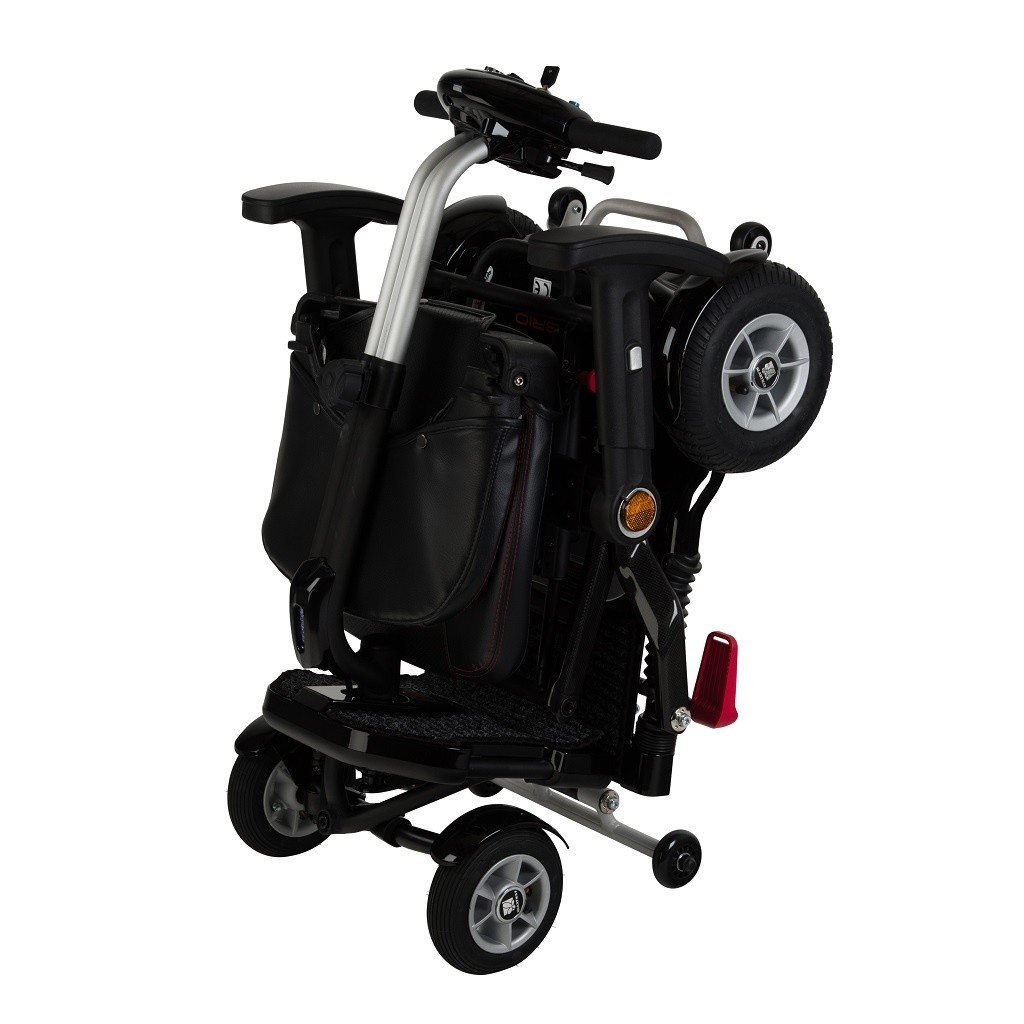 Lightweight
Thanks to its lithium battery, the total weight of the scooter is 29 kg.
Folding
With the simple push of a lever, the scooter automatically folds or unfolds in seconds and effortlessly.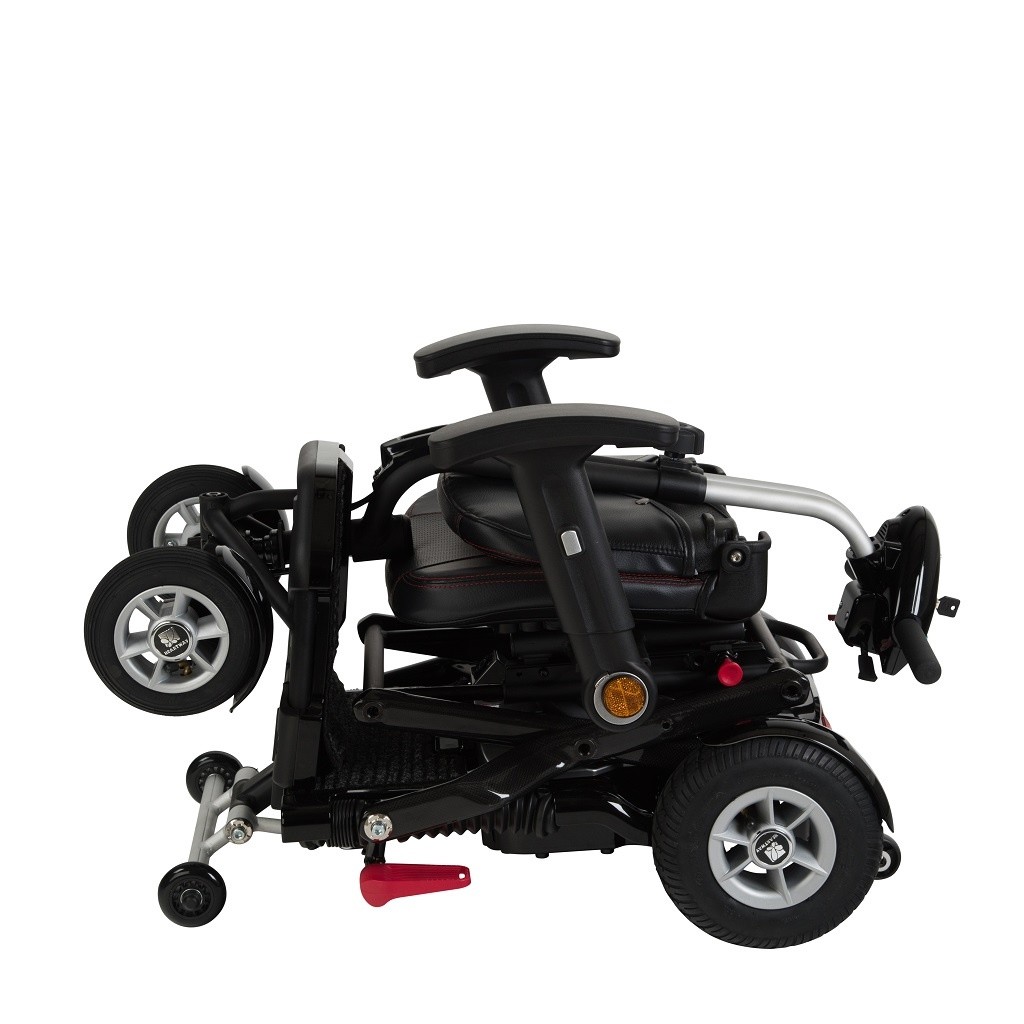 3.745,00€
(21% VAT included)
REMEMBER: If you have a disability certificate greater than 33% degree, you are entitled to a VAT reduction on this product.
Free Shipping in Spain (peninsula).
Our physical store is located at Calle Cavanilles 7, 28007 Madrid.
Secure SSL Purchase (+info)
Returns: 15 days.
Need any assistance? Contact us +34 915701682
Financing:

Cetelem
From 3 to 60 months
Calculate your fee
max. travel range: 15km
Maximum speed: 7 km / h
Number of wheels 4 wheels
Length: 98cm
Width: 55 cm
Total weight: 29 kg
Battery: 1 X 24V X 11.5Ah
Weight without battery: 23 kg
max. user weight: 115 kg
Maximum slope: <100 kg up to 5º and> 100 kg up to 3º
Motor: 270W
Height: 87 cm
Seat width: 41 cm
Seat depth: 39 cm
Seat height: 41 cm
Rear wheels: 23 x 6.5 cm. Pneumatic
* Data provided by the manufacturer.
Warranty: 2 years and 6 month on the batteries
21% VAT and transportation included
Free shipping for orders shipped to Peninsular Spain. Please contact us for orders shipped to the Spanish islands and to other countries.
Reduced VAT rate (4%) will be applied to customer provided 33% disability certificate (or higher degree)